Medical Research at Crown Clinic
At Crown Clinic we use all the latest hair restoration technologies. Dr Shahmalak has been an honorary teacher and examiner at the University of Liverpool.
Dr. Shahmalak is proud to have assisted scientists in vital new research, which will benefit future generations. Dr Shahmalak was involved in an ongoing hair follicle research programme in collaboration with Professor Ralf Paus and his team at the University of Manchester's Centre for Dermatology Research.
The team's pioneering work looked into hair follicle biology – specifically looking at what influences hair growth and the role of epithelial stem cell populations.
The team investigated the biology and pathology of the hair follicle as a microcosmic miniorgan in which many of the fundamental problems of biology can be studied in an exemplary fashion. Research included investigations into the neuroendocrine properties of the human hair follicle, their impact on mitochondrial function and hair follicle immune status, and the use of adult stem cells populations associated with human skin appendages for regenerative medicine purposes.
The Manchester University project, led by Dr Nathan Hawkshaw and colleagues, published their findings in May 2018. The main finding was that a drug originally designed as a treatment for osteoporosis has a dramatic stimulatory effect on human hair follicles donated from patients undergoing hair transplantation surgery.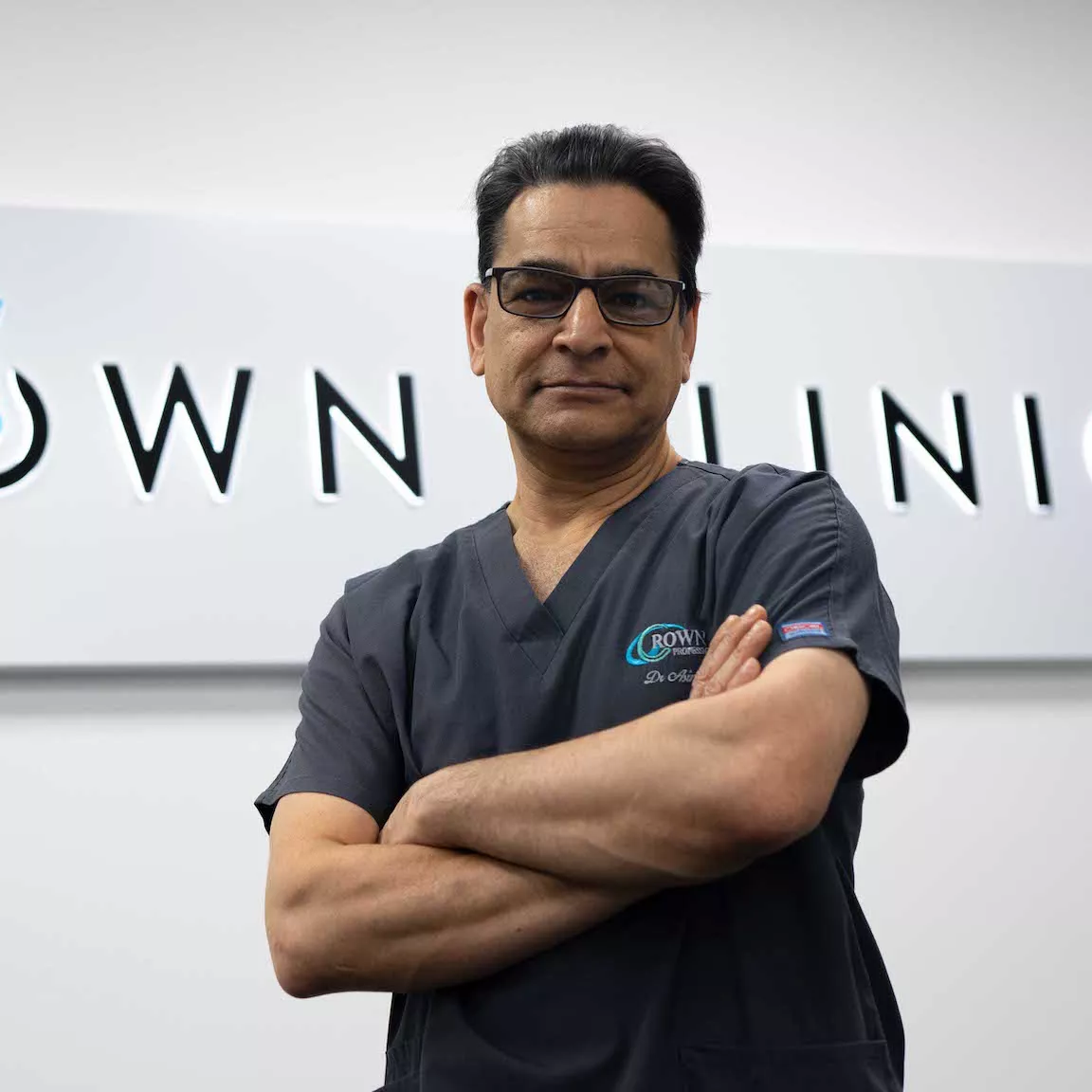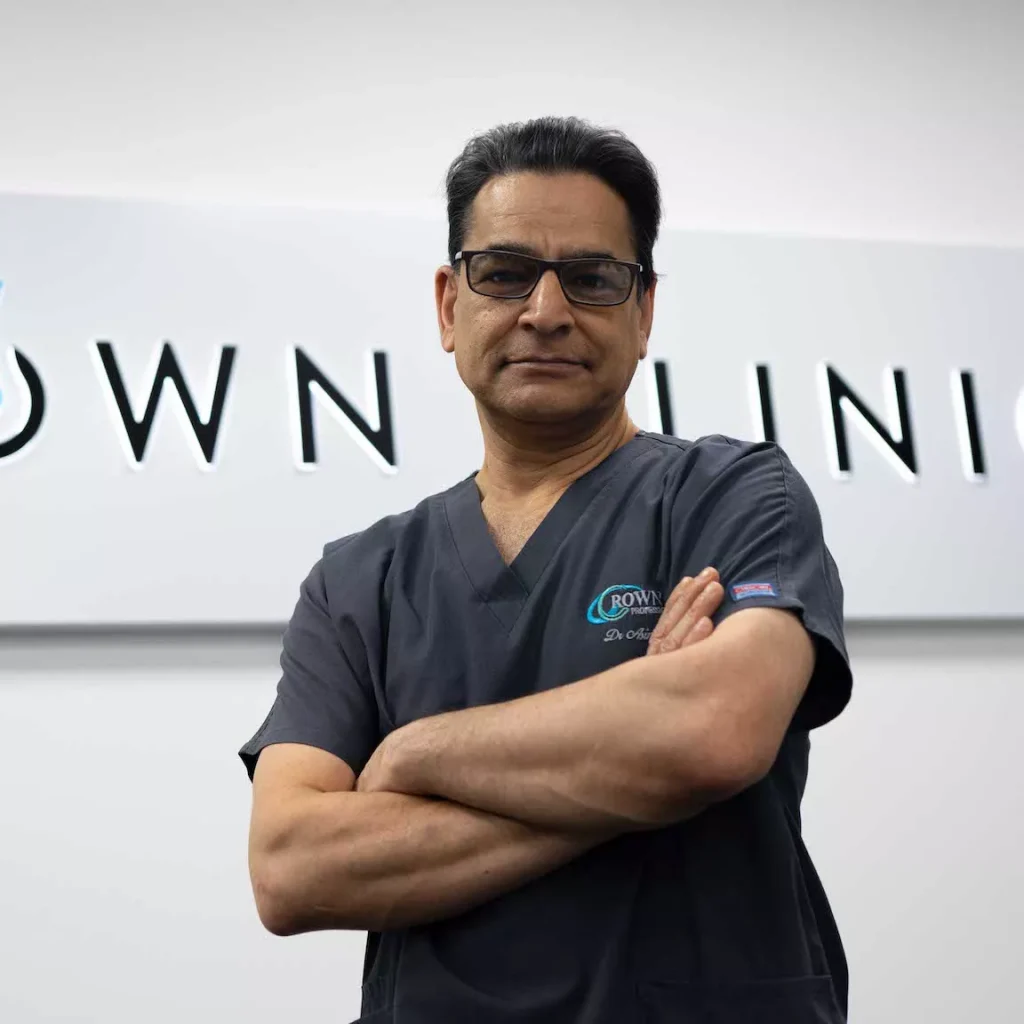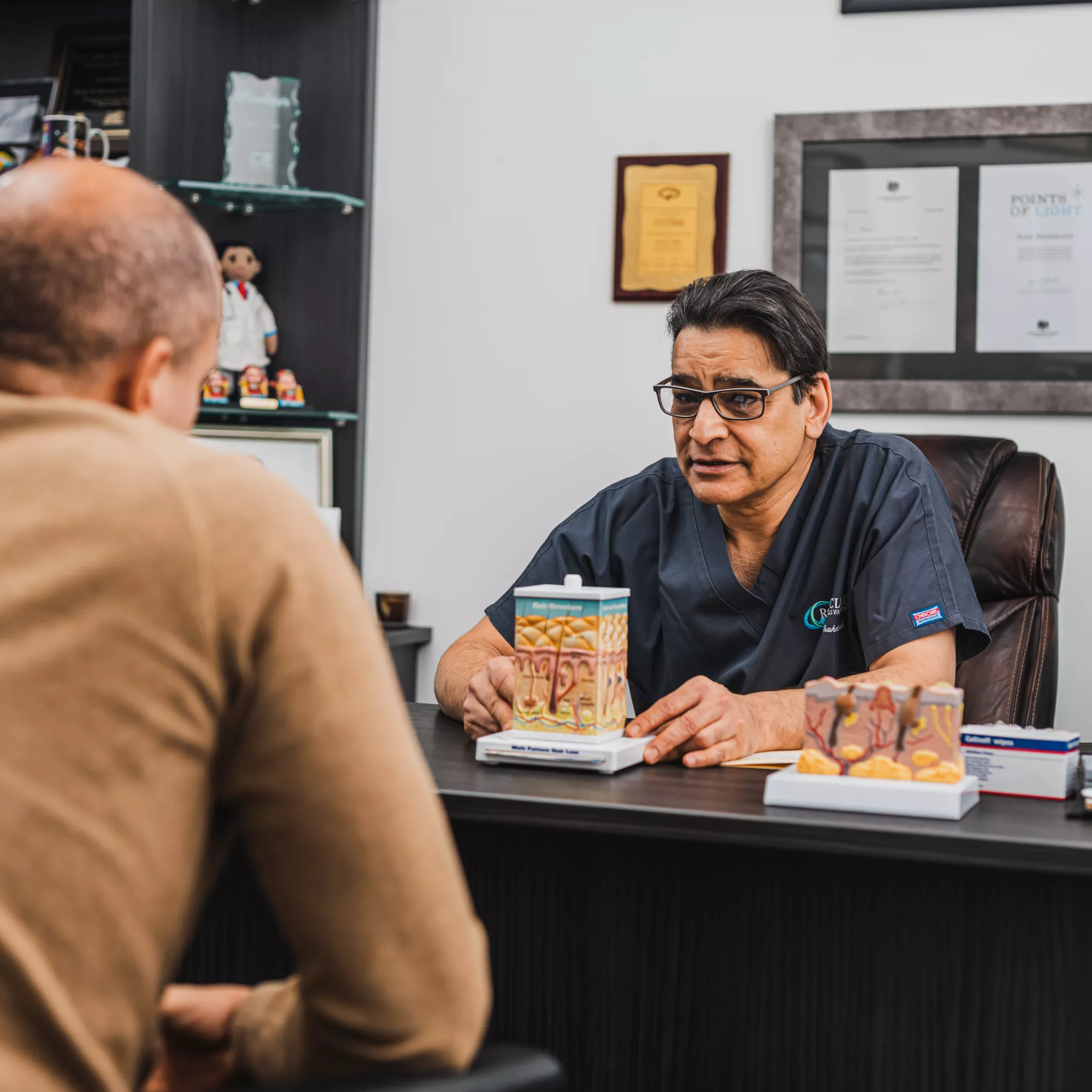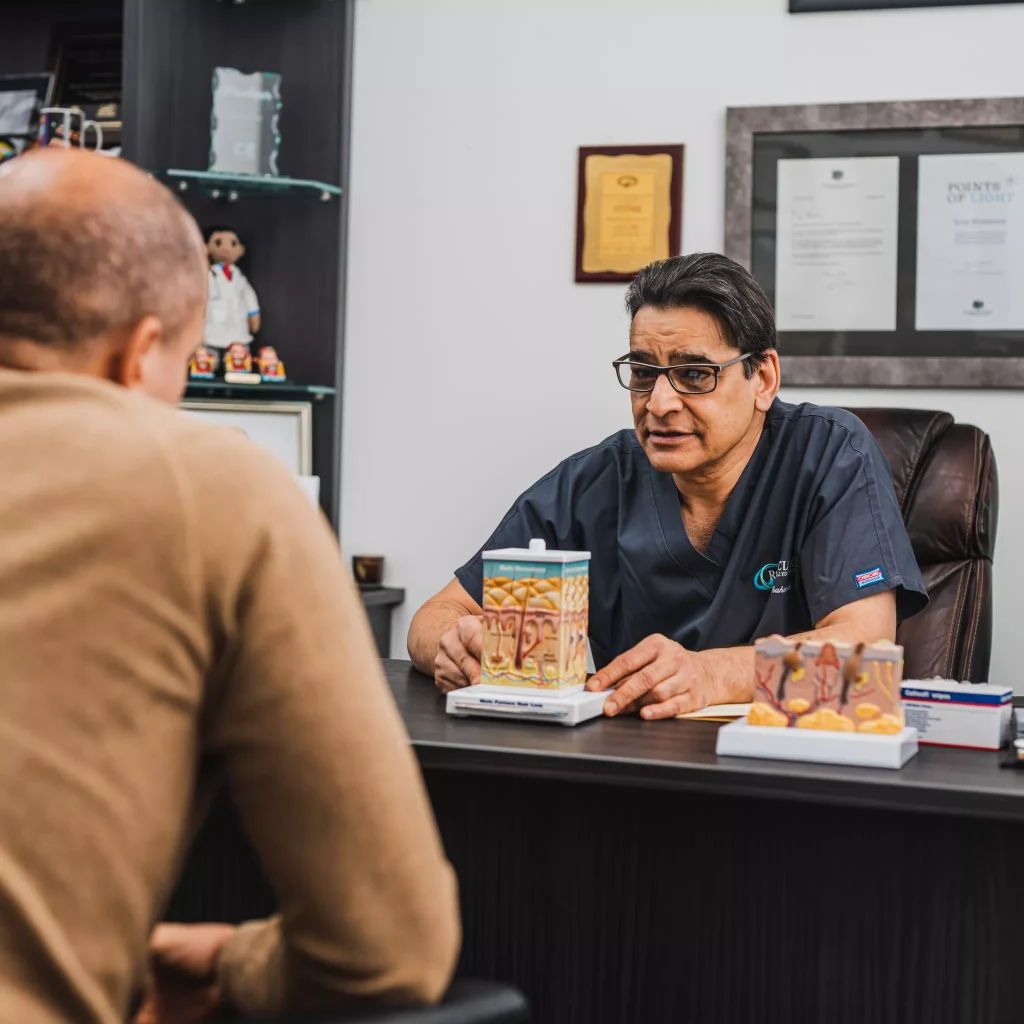 Hair Loss Products
Currently only two drugs – Minoxidil and Finasteride – are available for treatment of male pattern baldness (androgenetic alopecia). The only other option available to patients is hair transplantation surgery. The Manchester team sought to develop new ways to promote human hair growth.
They found a drug used to treat brittle bones could help to treat baldness within days by blocking a naturally-occurring protein that prevents growth and induces male baldness. Experts are "optimistic" the drug, known as WAY-316606, could one day help millions of men.
The study on hair follicles donated by more than 40 balding men under-going treatment with Dr Shahmalak at Crown Clinic. It found their tissue all started sprouting hair within days of being treated with the drug.
Medical Research and References
It was published in the journal Public Library of Science Biology.
Dr Hawkshaw said: "The fact this new agent, which had never even been considered in a hair loss context, promotes human hair growth is exciting. It could one day make a real difference to people who suffer from hair loss.
"I'm very optimistic it could work. In lab tests, the drug started promoting growth in hair follicles in just two days – that's pretty quick.
"We are looking at using it as a topical treatment, a gel or shampoo that could reach the follicle."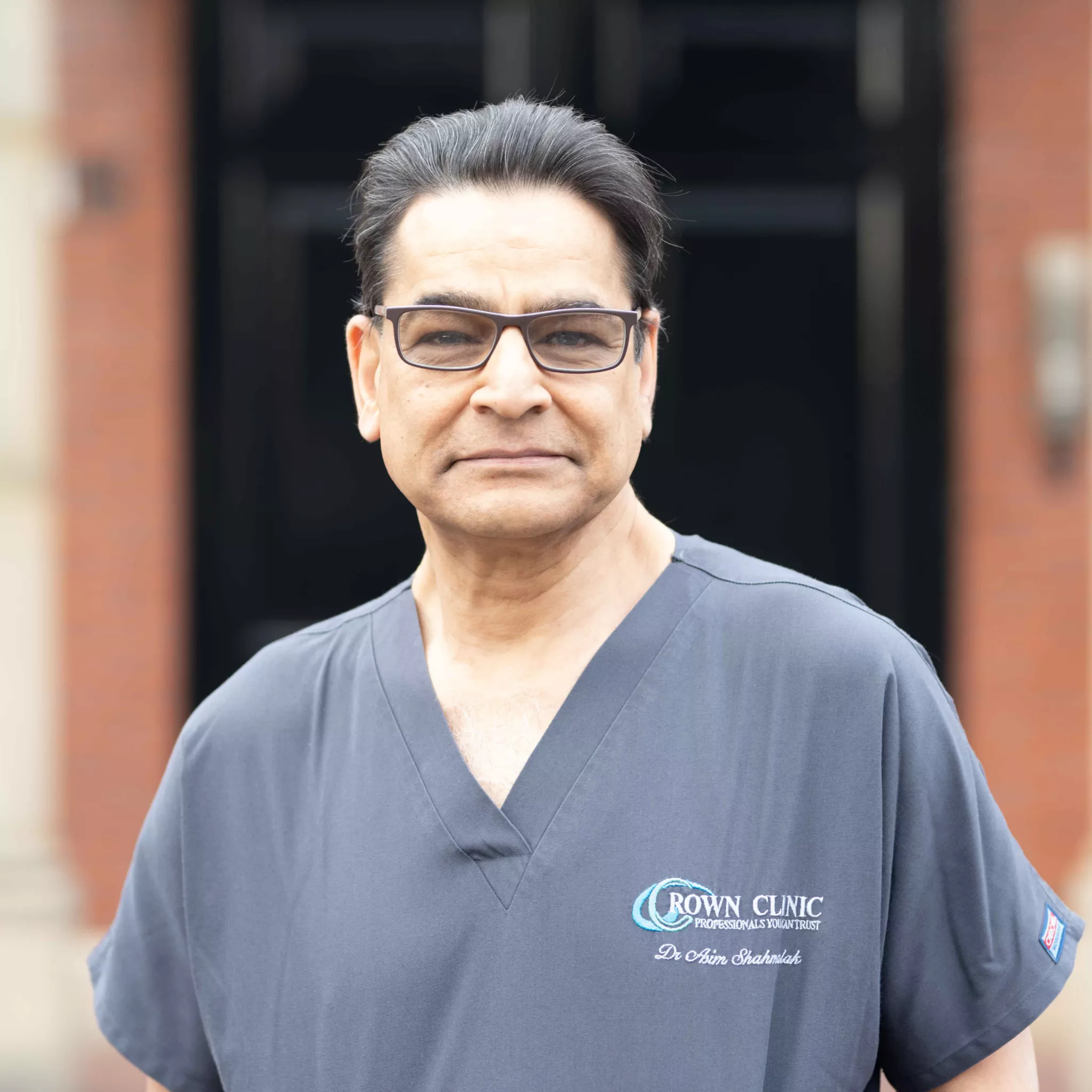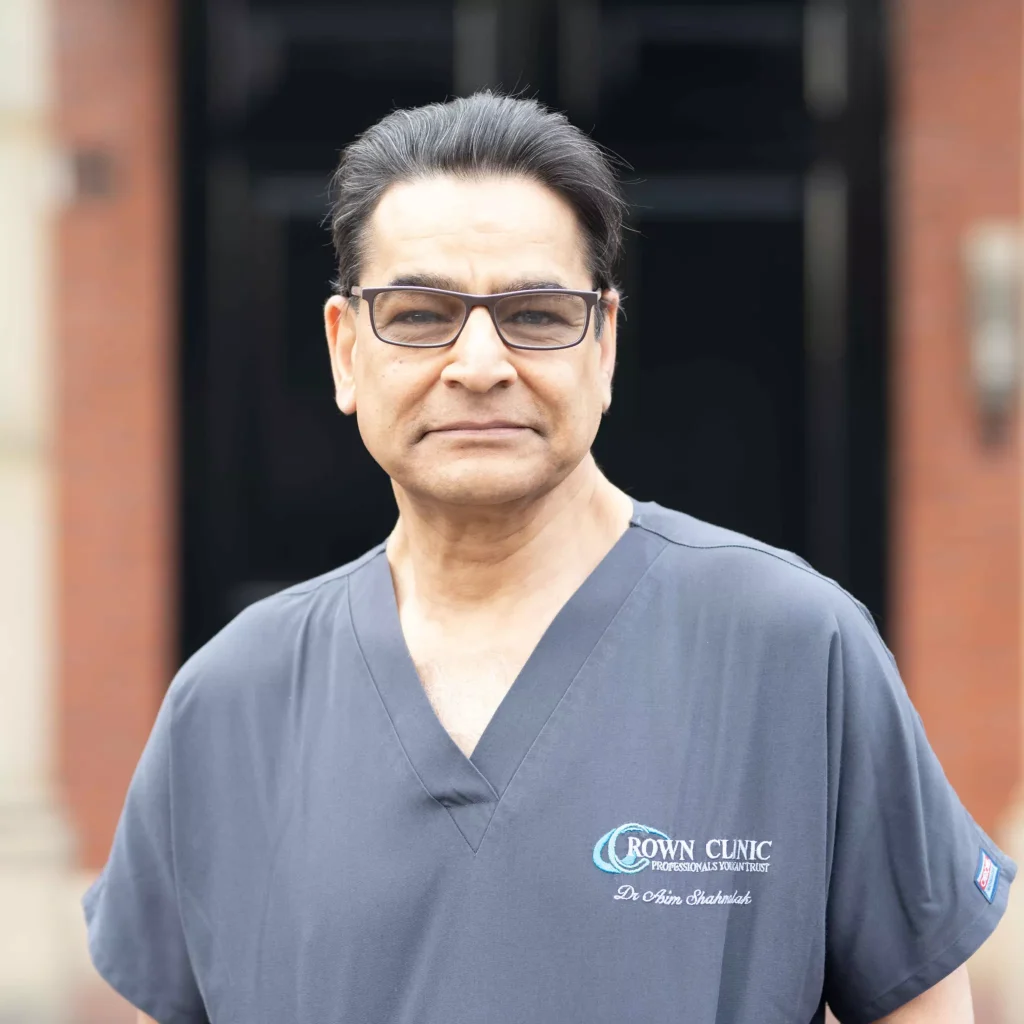 Medical references
---
1. CDK4/6 inhibition mitigates stem cell damage in a novel model for taxane-induced alopecia
Purba TS, Ng'andu K, Brunken L, Smart E, Mitchell E, Hassan N, O'Brien A, Mellor C, Jackson J, Shahmalak A, Paus R.
EMBO Mol Med. 2019 Oct;11(10):e11031. doi: 10.15252/emmm.201911031. Epub 2019 Sep 12.
PMID: 31512803 Free PMC article.
---
2. Identifying novel strategies for treating human hair loss disorders: Cyclosporine A suppresses the Wnt inhibitor, SFRP1, in the dermal papilla of human scalp hair follicles.
Hawkshaw NJ, Hardman JA, Haslam IS, Shahmalak A, Gilhar A, Lim X, Paus R.
PLoS Biol. 2018 May 8;16(5):e2003705. doi: 10.1371/journal.pbio.2003705. eCollection 2018 May.
PMID: 29738529 Free PMC article.
---
3. Human Perifollicular Macrophages Undergo Apoptosis, Express Wnt Ligands, and Switch their Polarization during Catagen
Hardman JA, Muneeb F, Pople J, Bhogal R, Shahmalak A, Paus R.
J Invest Dermatol. 2019 Dec;139(12):2543-2546.e9. doi: 10.1016/j.jid.2019.04.026. Epub 2019 Jun 22.
PMID: 31233759 No abstract available.
4. Characterisation of cell cycle arrest and terminal differentiation in a maximally proliferative human epithelial tissue: Lessons from the human hair follicle matrix.
Purba TS, Brunken L, Peake M, Shahmalak A, Chaves A, Poblet E, Ceballos L, Gandarillas A, Paus R.
Eur J Cell Biol. 2017 Sep;96(6):632-641. doi: 10.1016/j.ejcb.2017.03.011. Epub 2017 Apr 2.
PMID: 28413121
---
5. Differential expression and functionality of ATP-binding cassette transporters in the human hair follicle.
Haslam IS, El-Chami C, Faruqi H, Shahmalak A, O'Neill CA, Paus R.
Br J Dermatol. 2015 Jun;172(6):1562-1572. doi: 10.1111/bjd.13549. Epub 2015 Mar 19.
PMID: 25418064
---
6. Mapping the expression of epithelial hair follicle stem cell-related transcription factors LHX2 and SOX9 in the human hair follicle.
Purba TS, Haslam IS, Shahmalak A, Bhogal RK, Paus R.
Exp Dermatol. 2015 Jun;24(6):462-7. doi: 10.1111/exd.12700.
PMID: 25808706
---
7. Re-Evaluating Cyclosporine A as a Hair Growth-Promoting Agent in Human Scalp Hair Follicles.
Hawkshaw NJ, Haslam IS, Ansell DM, Shamalak A, Paus R.
J Invest Dermatol. 2015 Aug;135(8):2129-2132. doi: 10.1038/jid.2015.121. Epub 2015 Mar 31.
PMID: 25826423 No abstract available.