Hair Transplant Consultations
Transform your life with Crown Clinic. Consultations are held with one of our team of experts, including our world-renowned surgeon, Dr Asim Shahmalak, so you can be sure you're receiving reliable recommendations.
Why book a consultation?
A hair transplant consultation is a key part of the process – without it, there is no way of knowing which type of treatment is going to give the patient the results that they desire. During your consultation, Dr Shahmalak will ask you about your medical history and what you are hoping to achieve, as well as examining your hair loss. This will allow Crown Clinic to come up with the perfect treatment plan for your needs, as well as give you a cost estimate.
Prospective patients should be wary of clinics that don't offer face-to-face consultations, or consultations with non-medical professionals, as they are more likely to sell you treatments that you either don't need or are unsuitable for – for example, even if you are under 25, the recommended age to have a hair transplant.
Crown Clinic offers free hair transplant consultations digitally and in person consultations from £100, guaranteeing expert advice from one of the UK's pioneering hair transplant surgeons.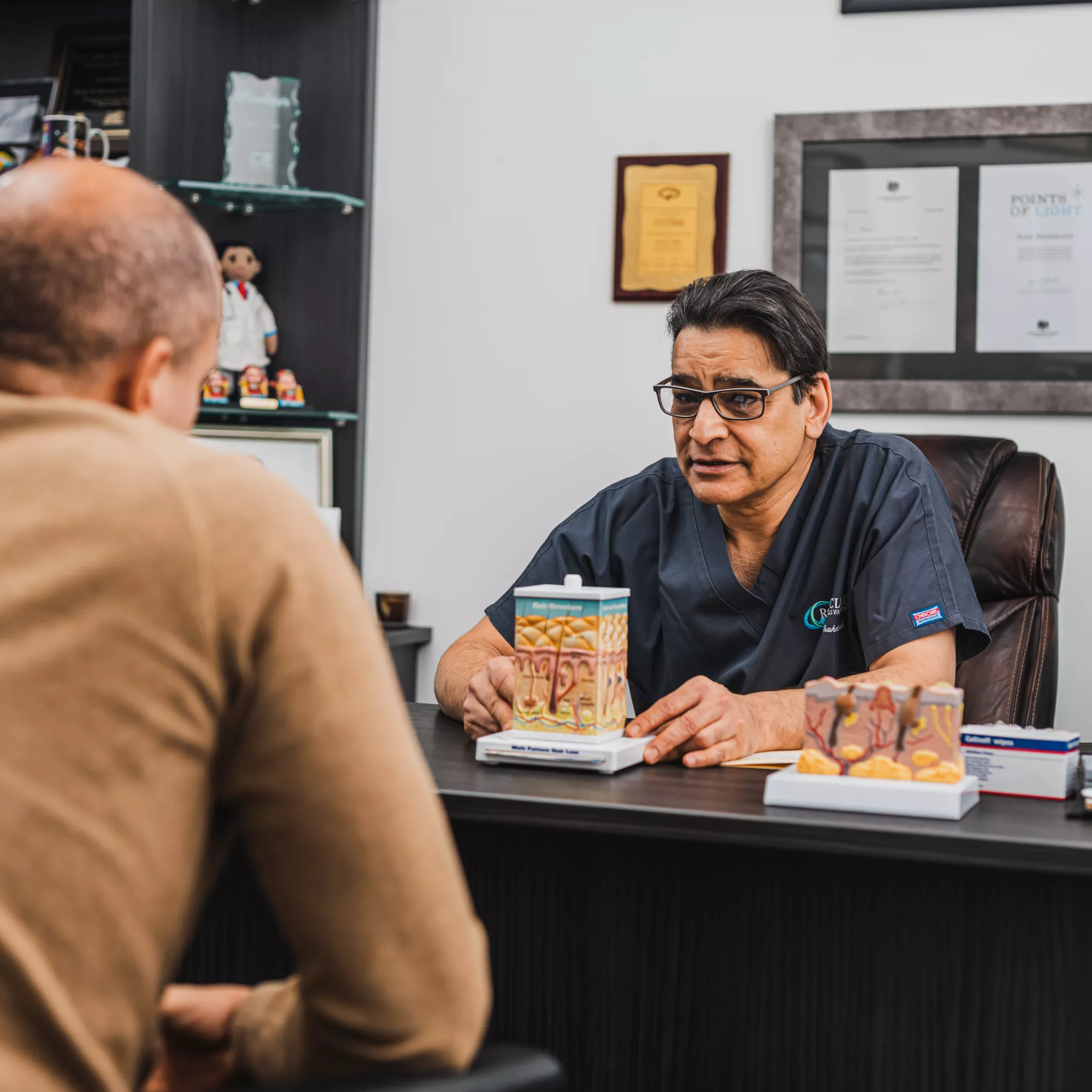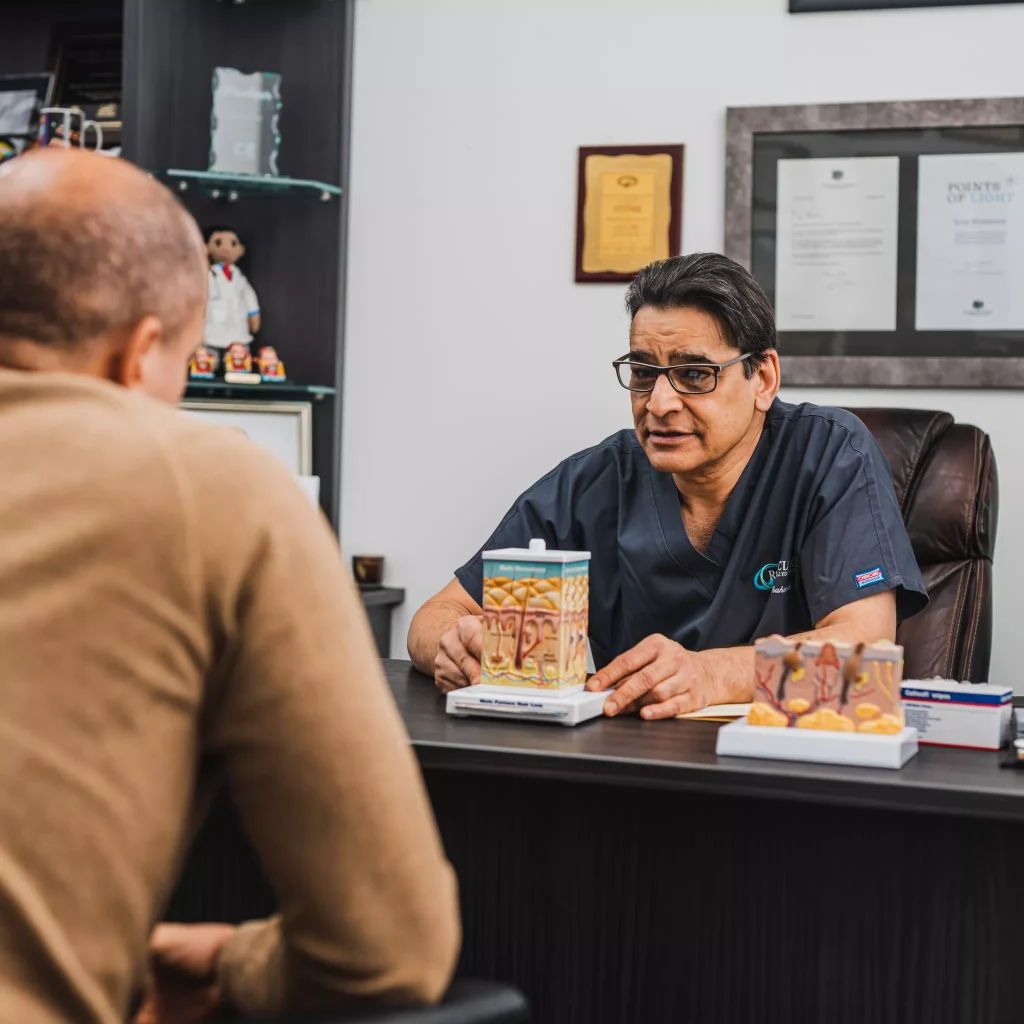 1.
One-to-one consultation with Dr Shahmalak
2.
A treatment plan that suits your needs
3.
The very best after-care and long-term solutions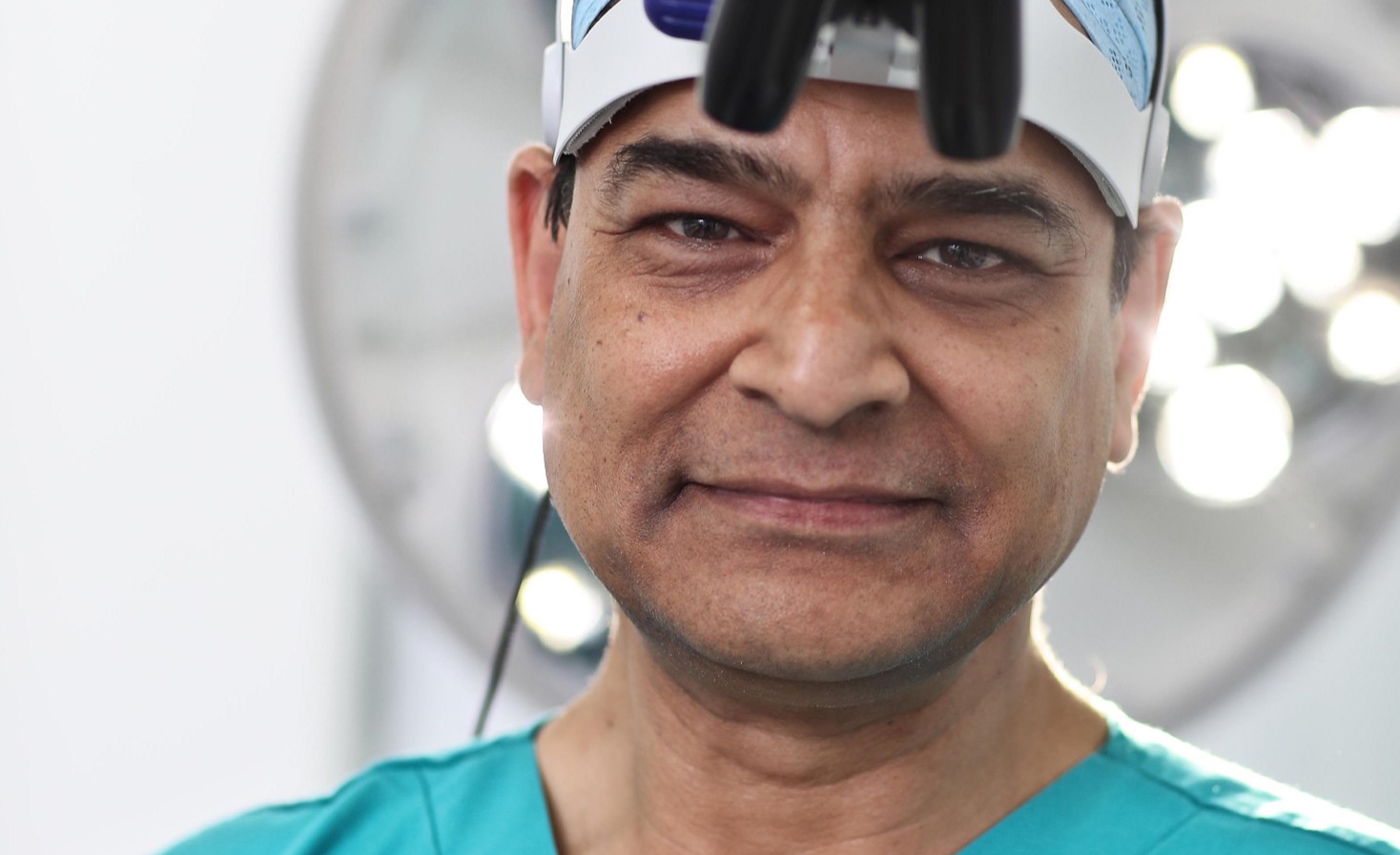 Our Surgeon
All our surgeries are performed in our state of the art clinics by world famous, highly recommended and accredited hair transplant surgeon, Dr. Asim Shahmalak.
He is the only UK hair transplant surgeon recommended by Tatler Cosmetic surgery guide 2015.

Interested in starting your hair transplant journey?