About Dr. Asim Shahmalak
Dr. Asim Shahmalak is one of the most respected hair transplant surgeons in the world – known for his pioneering techniques and his charitable work with acid attack victims in his native Pakistan.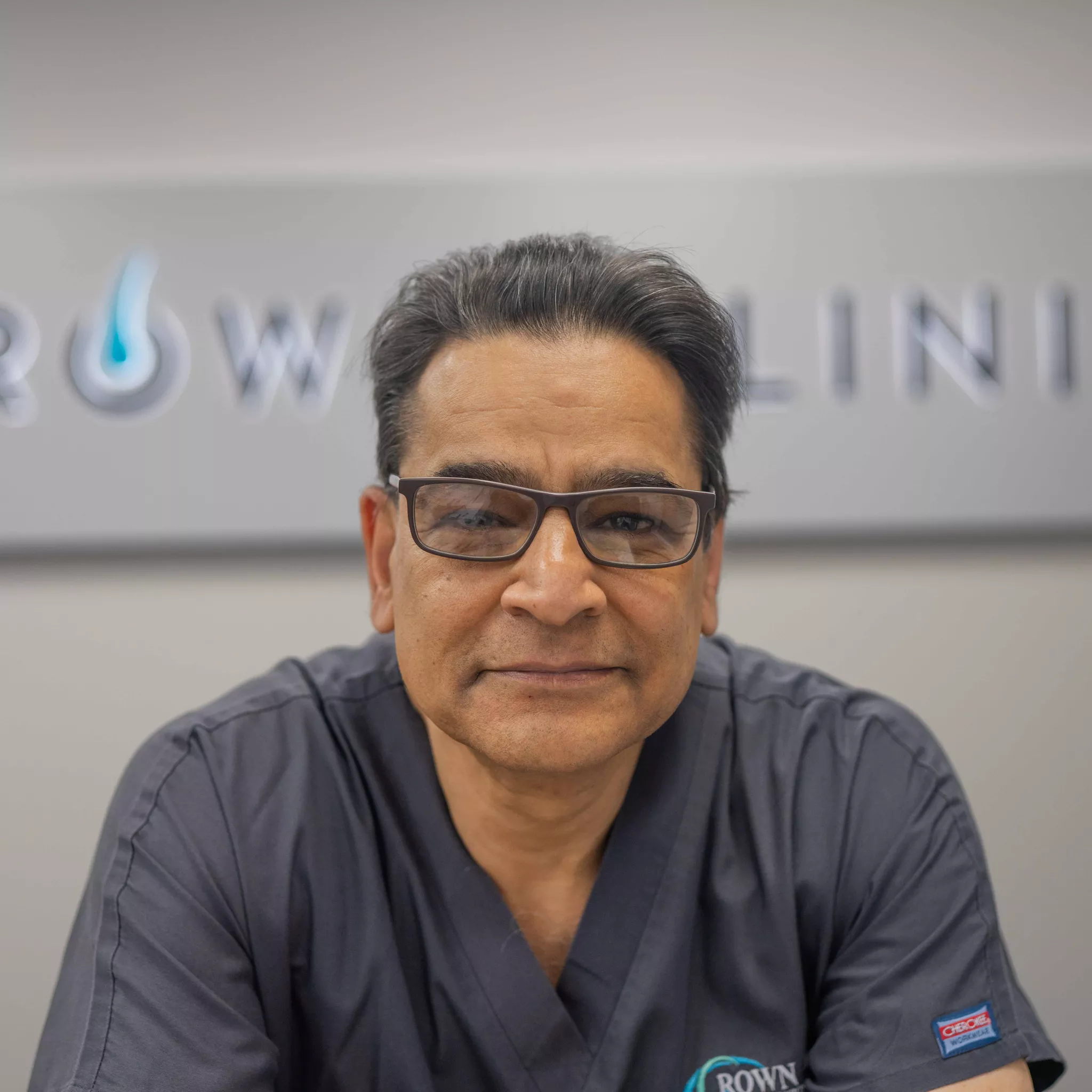 Dr. Asim Shahmalak
Dr. Asim Shahmalak is one of the most respected hair transplant surgeons in the world. He established Crown Clinic in 2007 after a distinguished career in general surgery. He also has consulting rooms in London's Harley Street.
He trained as a general surgeon, moving to the Republic of Ireland in 1990 to take up a post as a Senior House Office in General Surgery. In 1997, he qualified as a Specialist Registrar in General Surgery. He became a member of the Fellowship of the Royal College of Surgeons (FRCS) in 1995 before moving to the UK in 1996 where he worked as a general surgeon in the NHS for 15 years.
He began working privately as a hair transplant surgeon in 2005. His current practice mainly offers follicular unit transplantation by both FUT and FUE methods with up to 3,000 grafts per session.
He has treated a number of high-profile industry leaders and celebrities including the medical broadcaster Dr Christian Jessen, best known for Channel 4's Embarrassing Bodies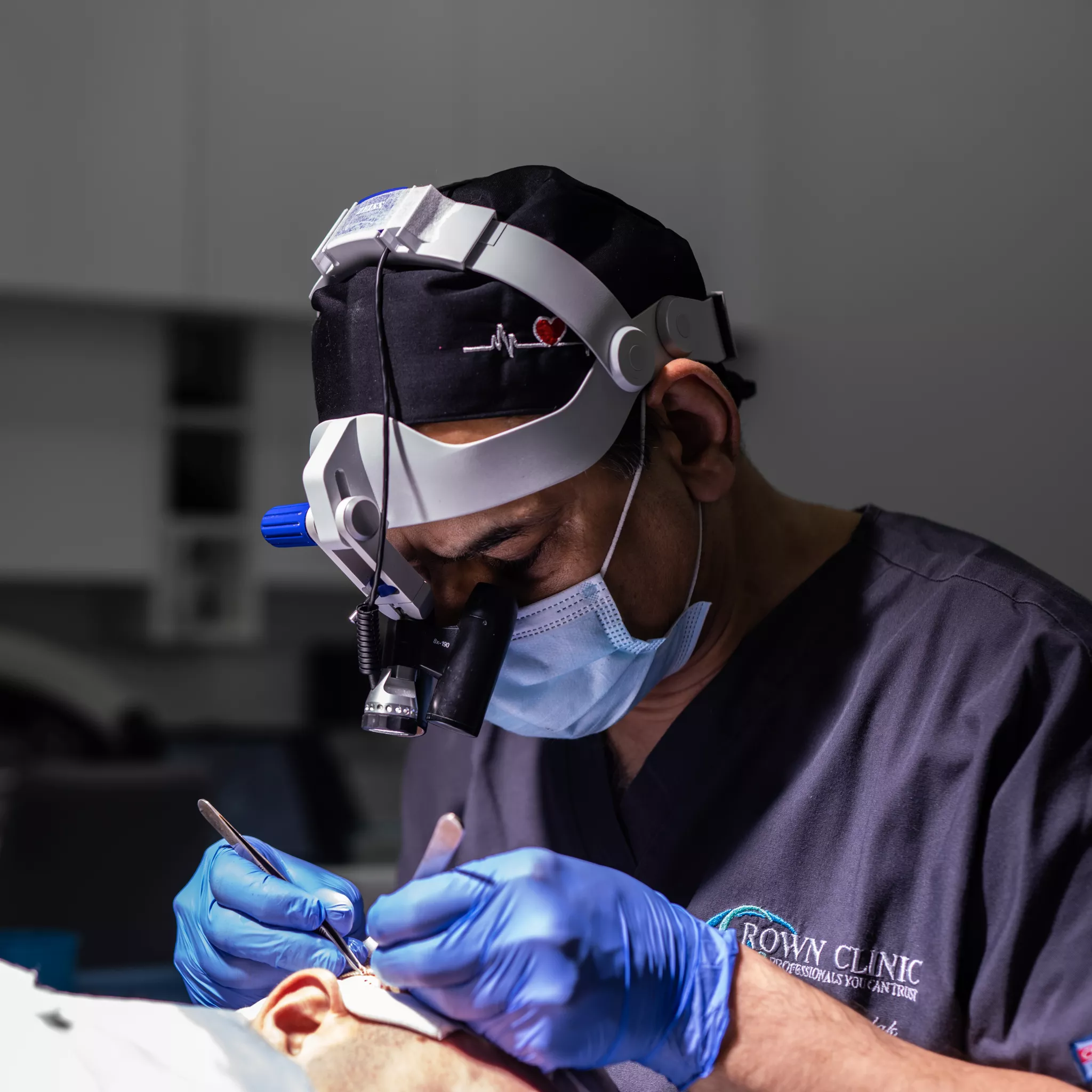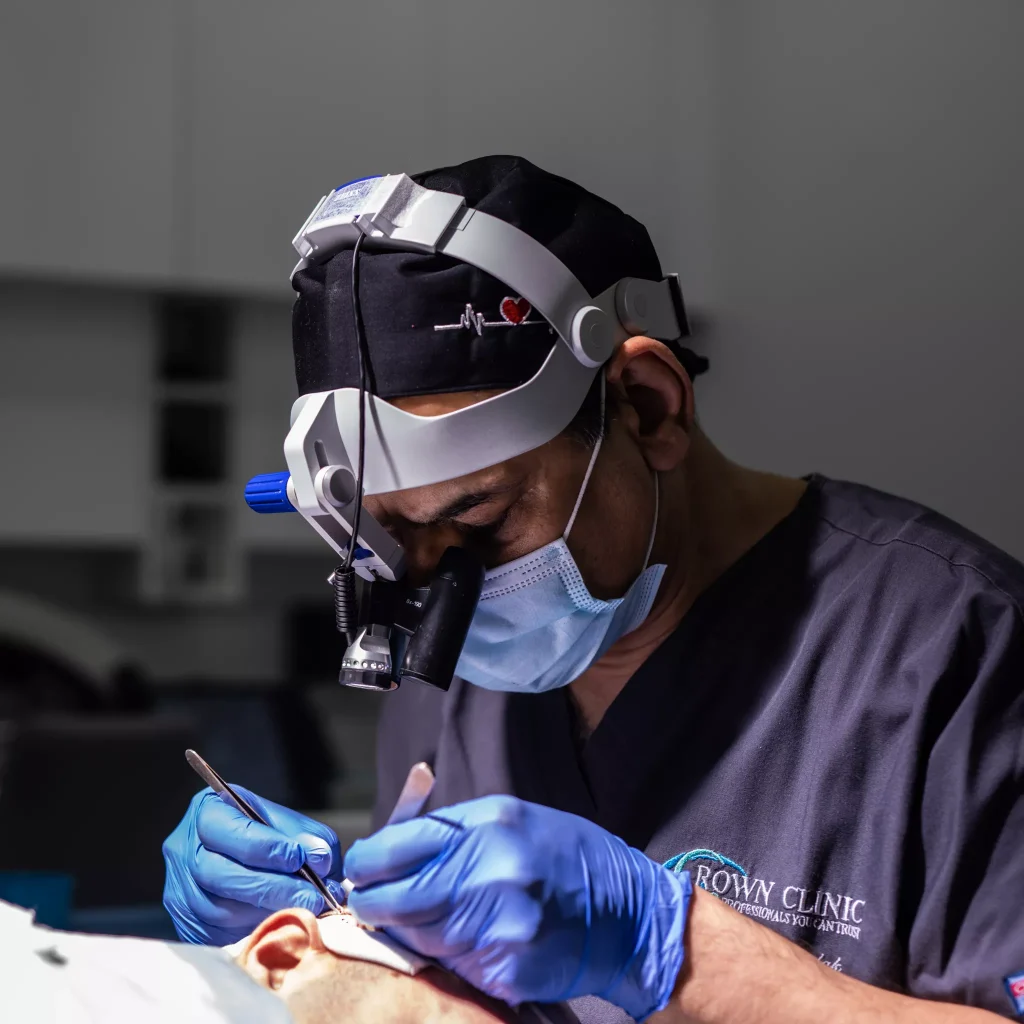 Treatments
Apart from male and female pattern hair loss, Dr. Shahmalak also specialises in eyebrow and eyelash transplant surgery. He was the first surgeon in the UK to perform an eyelash transplant, on a young female patient from Great Manchester. He also recently became the first UK-based surgeon to perform an eyelash and eyebrow transplant on a patient on the same day – a mother in her 30s from Essex.
He has also pioneered the introduction of eyelash transplants in the UK.
Dr. Shahmalak is involved in an ongoing hair follicle research programme in collaboration with staff at the University of Manchester's Centre for Dermatology Research.
The research group, headed by Professor Ralf Paus, investigates the biology and pathology of the hair follicle as a microcosmic mini-organ in which many of the fundamental problems of biology can be studied in exemplary fashion.
Philanthropy and Humanitarianism
In January 2014, he took a team from Crown Clinic to Karachi, Pakistan, to perform eyelash, eyebrow and hair transplant surgery on six women and one man who had been horrifically injured in acid attacks – most after being doused in sulphuric acid.
One victim was attacked by her husband in a fit of jealousy after taking a job as an air stewardess. Another was attacked after turning down her boyfriend's marriage proposal. Dr. Shahmalak funded the trip and surgery himself at a cost of £50,000 ($85,000).
He was accompanied on the trip by a film crew from ITN and it received widespread media coverage globally.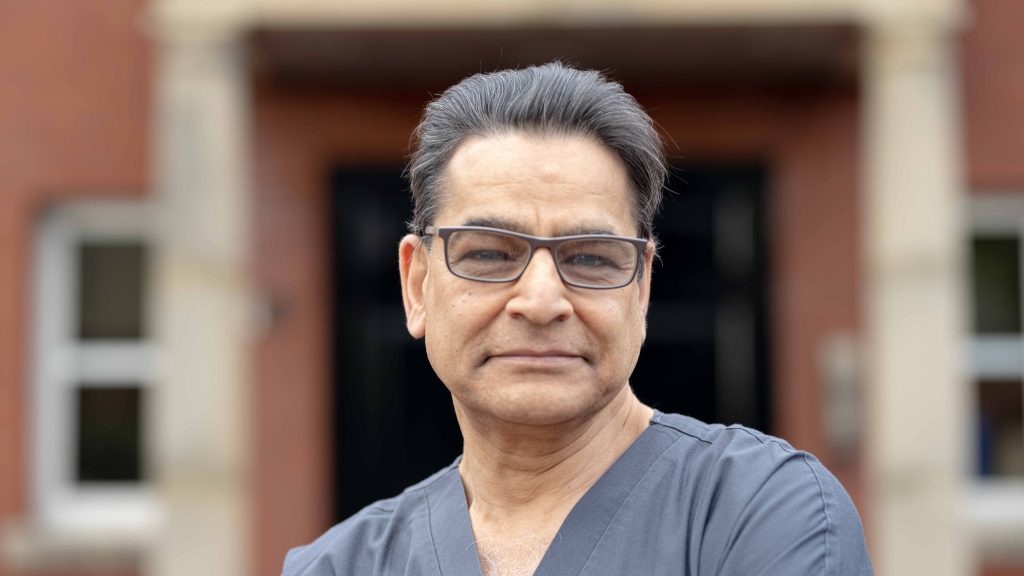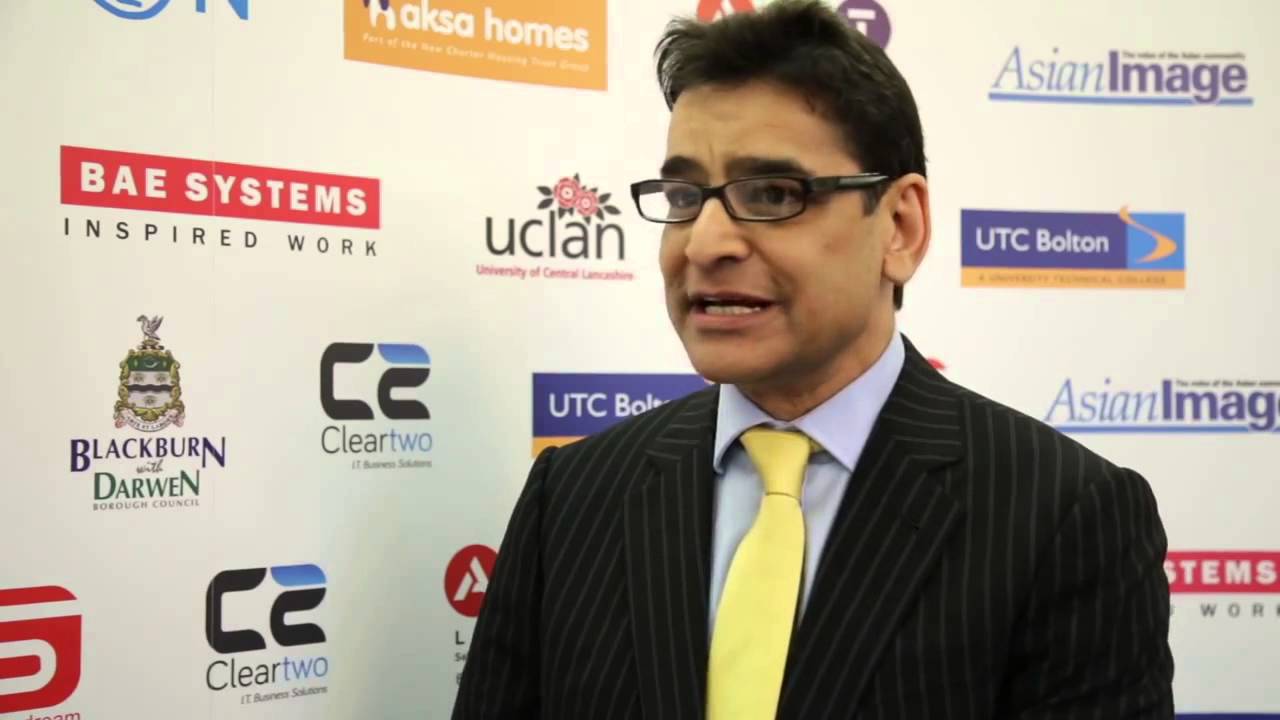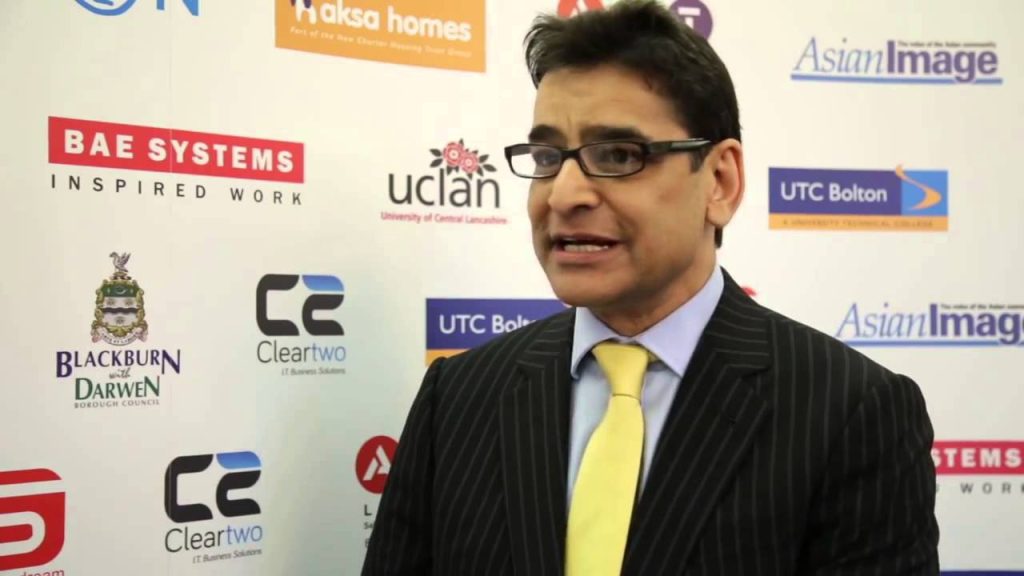 Awards and Recognition
Dr. Shahmalak is the only hair transplant surgeon to be included in Tatler magazine's prestigious Cosmetic Surgery Guide 2015. Tatler says that Crown Clinic is the best clinic in the UK for hair loss.
He was named Man of the Year at the prestigious Fusion Awards for this humanitarian work in Pakistan and is a Faculty Member of the ISHRS (International Society for Hair Restoration Surgery)
Dr. Shahmalak has been an honorary teacher and examiner at the University of Liverpool. He has proudly assisted scientists in vital new medical research, treating human hair loss disorders and more.
Since 2018, he has been the President of Trichological Society, which is dedicated to orthodox hair sciences and hair specialisms.
Prime Minister Boris Johnson has personally thanked Dr Shahmalak for his work in Pakistan in helping victims of acid attacks.
Recognition
Dr Shahmalak is a donor and supporter of Operation Restore, a charitable programme run by the International Society of Hair Restoration Surgery. It helps burns and cancer victims who cannot afford hair restoration treatment.
He has been a regular speaker at medical conferences since 2008.
He is a skilled broadcaster who has appeared on a number of television and radio programmes, including the Channel 4 show Embarrassing Bodies, talking about his techniques and demonstrating his surgery.
He has written about hair restoration for a number of media publications and has a widely read blog on the international website, Huffington Post.