Hair Loss Frequently Asked Questions
Crown Clinic answers your FAQs about hair loss, hair transplant, and treatments and more. Arrange a consultation today.
Your Most Frequently Asked Questions
Undergoing a hair transplant or other form of treatment is a momentous, even life-changing decision. We know that the most important thing you can do before going under the knife is to do your research. Here, Dr Shahmalak answers the most common questions we hear from our patients.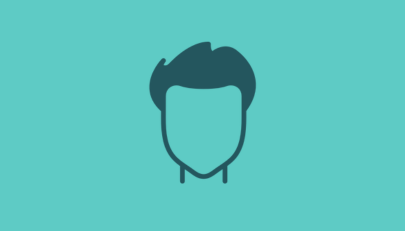 Does vaping cause hair loss?
With the huge rise in popularity of vaping over the last few years, many previous…
Frequently Asked Questions
Will hair loss ever be cured?
Although the bald look may work for the likes of Dwayne 'The Rock' Johnson and heavyweight hardman Tyson Fury, for many people, baldness can feel like a curse. 

For centuries, scientists around the world have searched for a cure, confident that they would stumble on a breakthrough discovery – but a miracle solution still evades them. It doesn't mean there will never be a cure for hair loss, but for now, there are plenty of options for people who are struggling with it, from temporary solutions such as wigs and hair pieces, to hair loss medications and hair transplants. 
What causes hair loss?
There are many causes behind hair loss, for both men and women. Hereditary hair loss, determined by our genes, is the most common cause of hair loss for all genders. Other common causes include ageing, Alopecia areata and hormonal imbalances. 
Do hair transplants really work?
The short answer is yes, hair transplants really do work! The principle of hair transplants is the same as any other type of transplant – however, as the tissue is coming from your own scalp, it won't be rejected. 

The hair is taken from a donor area at the back of the head, before the follicles are surgically implanted in the recipient site and maintained by the constant blood supply to the scalp. The hair will keep the same characteristics as the rest of the patient's hair and will continue to grow – so it should be no surprise that around 50,000 people undergo hair restoration surgery every year. 
What can I expect after hair restoration surgery?
Proper aftercare is a very important part of the hair transplant process, so you must adhere to the instructions provided in your care plan to ensure optimum healing. Crown Clinic has a very detailed aftercare plan that gives you day-by-day instructions to make the process as easy as possible. 

In terms of hair growth, the donor hair should shed within around 14 – 28 days of the surgery, before the new hair growth commences after approximately 4 – 6 months. 
Are hair transplants painful?
As with most minor surgery, hair transplant surgery can cause discomfort. However, it is conducted under local anaesthetic so the procedure is painless, and a minor sedative may also be issued. Patients can watch a film or read a book during their surgery – many patients actually find they are so relaxed that they fall asleep! 
When can I go back to work after my hair transplant?
The standard period of time is five days post-op, but this will be discussed with your consultant when planning your tailored aftercare plan. 
Are hair transplants expensive?
The initial outlay of a hair transplant is more expensive than other temporary solutions, but as it is permanent, it is much more cost-effective in the long run. We understand that it can be a significant sum to pay upfront, which is why Crown Clinic offers interest-free finance for hair transplant surgery. 

How many sessions will be required for hair restoration?
This depends on the patient's specific hair type and requirements. At your hair transplant consultation, your hair density will be assessed along with the size of the restoration area to determine the number of grafts needed to create your ideal look. 
What are follicular units?
Follicular units are the areas on the body where the hair grows. Between one to five hairs can grow from a single follicle – hair cannot grow without a functioning follicle with a constant blood supply. During hair transplant surgery, hair follicles are removed intact from the donor area and placed into the recipient area. 
How long does a hair transplant last?
If you visit a reputable hair transplant surgeon and follow your aftercare procedure correctly, your hair transplant should last a lifetime. 
When can I exercise after my hair transplant?
Exercise should be avoided wherever possible during the first 1 – 3 days after hair transplant surgery, but can be gradually increased after this period – we will confirm when you will be able to exercise after your transplant at the consultation.  
How long does the surgery take?
Most operations take between 4 – 8 hours in total. It's a very delicate process that requires the utmost precision, so it does take time to perform. 
Hair loss and psychological wellbeing
Hair loss can be devastating, causing significant emotional distress as well as contributing to mental health issues such as body dysmorphia, depression, stress and anxiety. Low self-esteem caused by hair loss can be significantly alleviated by a permanent solution such as a hair transplant.