Beard and sideburn transplants
Crown Clinic specialise in beard and sideburn transplants to restore your natural look.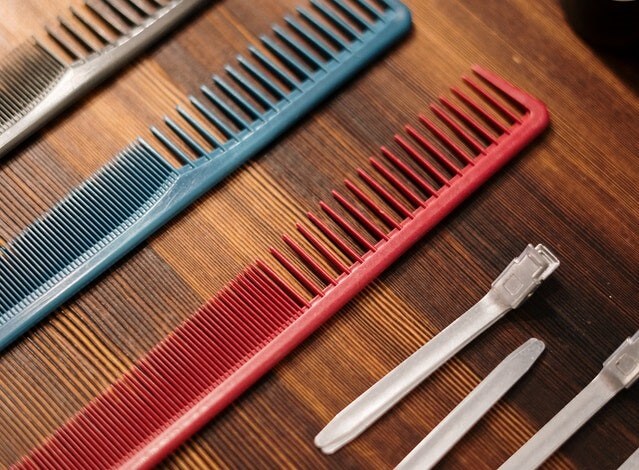 What are beard and sideburn transplants?
Beards have never been more fashionable, but almost half of men are unable to grow a full beard.
According to a poll of 1,000 men by Crown Clinic, as many as 45% of men complain that they have bald patches in their beard or sideburns. This is likely the reason that beard transplants are popular in the UK, as many want to improve the way their beards look.
Our surgeon, Dr Asim Shahmalak, has improved the beards and sideburns of men who previously struggled with their self-esteem after not being able to grow a full beard. Keep reading on to learn more about beard and sideburn transplants.
Why have a beard transplant?
As a surprisingly large number of men struggle to grow a full beard, many of our patients come to us to fill in gaps in their beards and sideburns, hoping for a more even look. Beard transplant surgery is a relatively straightforward way of addressing the problem.
The surgery has minimal downtime and can be completed in just one day. Crown Clinic can even help if you cannot grow a full beard due to skin damage. We have a range of hair loss treatments for men who are experiencing hair loss anywhere else on the body so please get in touch to arrange a consultation.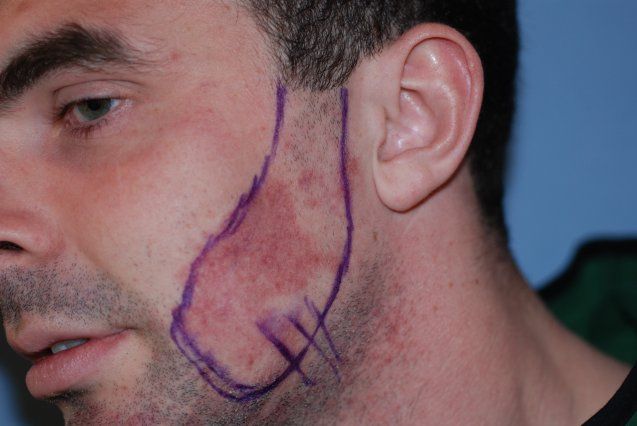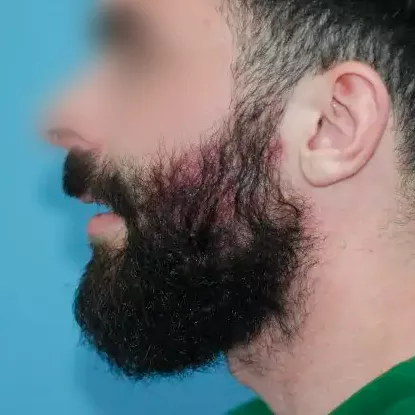 Beard and sideburn transplants
Arrange a consultation today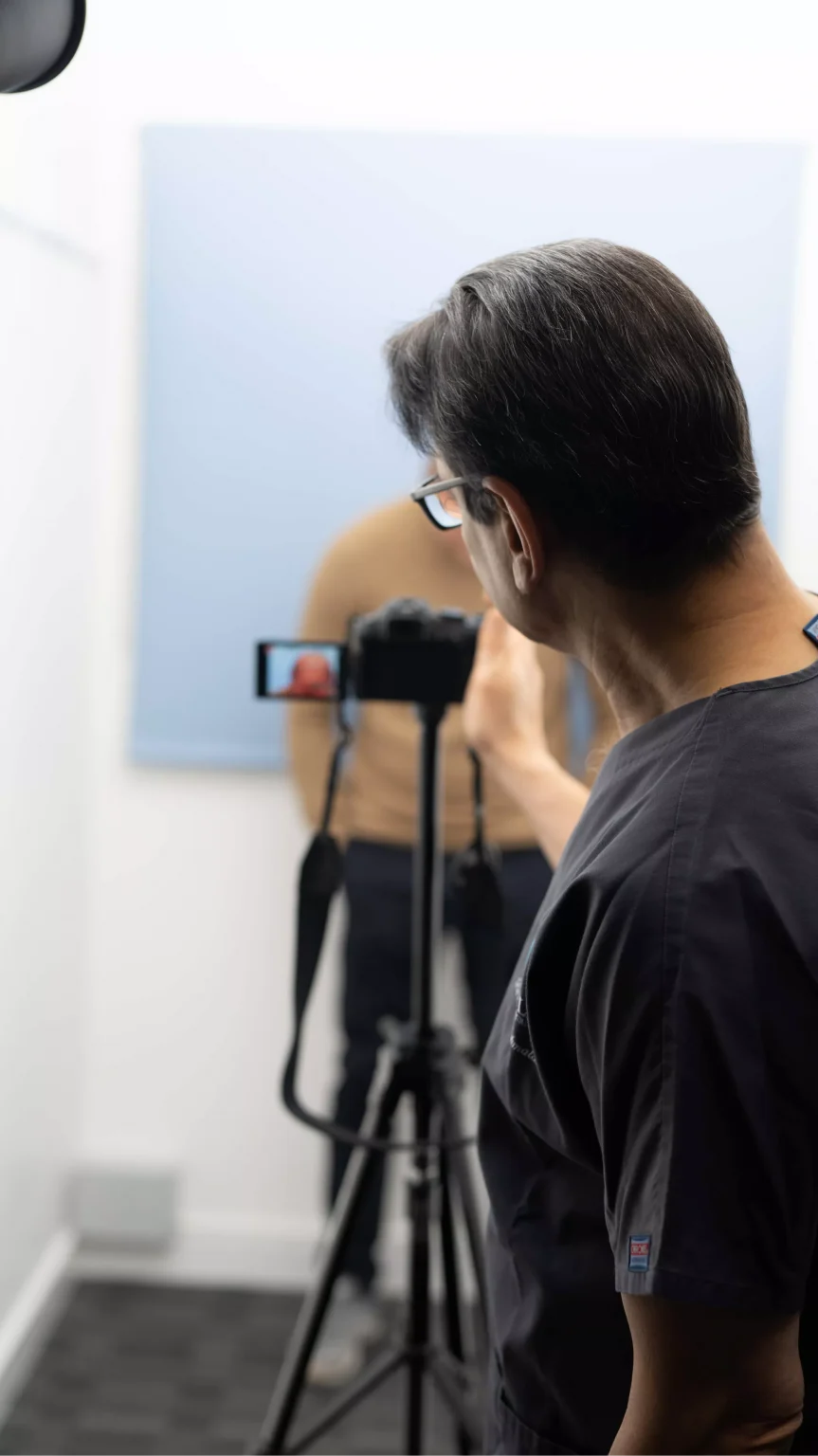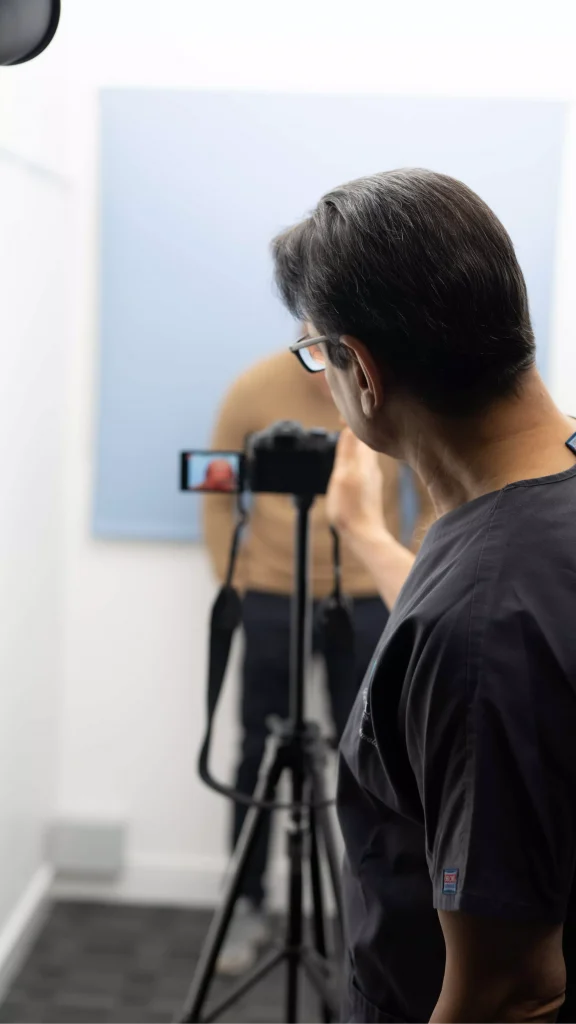 Your Journey
Consultation
When you come in for your consultation, we'll take a look at your beard to assess the hair loss and decide if surgery is the right course of treatment for you. This will also allow us to give you a cost estimate for the beard transplant, depending on how many hair grafts we believe will be needed.
Procedure
Beard transplants are carried out under local anaesthetic, which means you will be awake during the procedure but will not be in any pain. It will either use FUE or FUT techniques, depending on what was decided during your consultation, and will take approximately 4-6 hours. It is typically a day case procedure, meaning that you will be allowed to go home the same day.
Aftercare
Patients will find that they have scabbing for up to one week after the operation, while the wounds from the transplant heal. If possible, we recommend patients take a week off work for the operation. We offer all patients a step-by-step aftercare guide to ensure the success of their transplant.
FAQs
What maintenance does the new beard hair need?
As with any transplant, the transplanted hair will initially fall out while the roots of the new hair establish themselves. The new beard hair will grow back between six and nine months after the operation. As the transplanted hair comes from the scalp, it is a slightly different texture, but it looks the same when transplanted alongside beard hair. Once your beard has grown in, it can be trimmed and treated just like a normal beard.
How are beard and sideburn transplants carried out?
Beard transplants are carried out the same way as standard hair transplants, except with fewer hair grafts. Typically, beard transplants need between 1,000 and 2,000 grafts. Donor hair is obtained from the back or sides of the scalp through the Follicular Unit Extraction (FUE) or Follicular Unit Transplantation (FUT) methods. The grafts are then carefully implanted into the beard and/or sideburns. In total, the procedure takes approximately 4-6 hours and costs start from £5,000.
How much do beard transplants cost?
Usually the cost of the transplant is determined by how much hair you are looking to develop during the graft. Beard transplant costs in the UK are likely to vary depending on the clinic you choose. At Crown Clinic we offer affordable treatments. The procedure takes approximately 4-6 hours and costs start from £5,000. It's always best to speak to our surgeons who can offer you a consultation and give you a better idea of how much the procedure will cost. Contact us today to learn more.