Afro Hair Transplant
We are experts in hair transplants for all different hair types including Afro hair, which has a number of differences and is particularly specialised.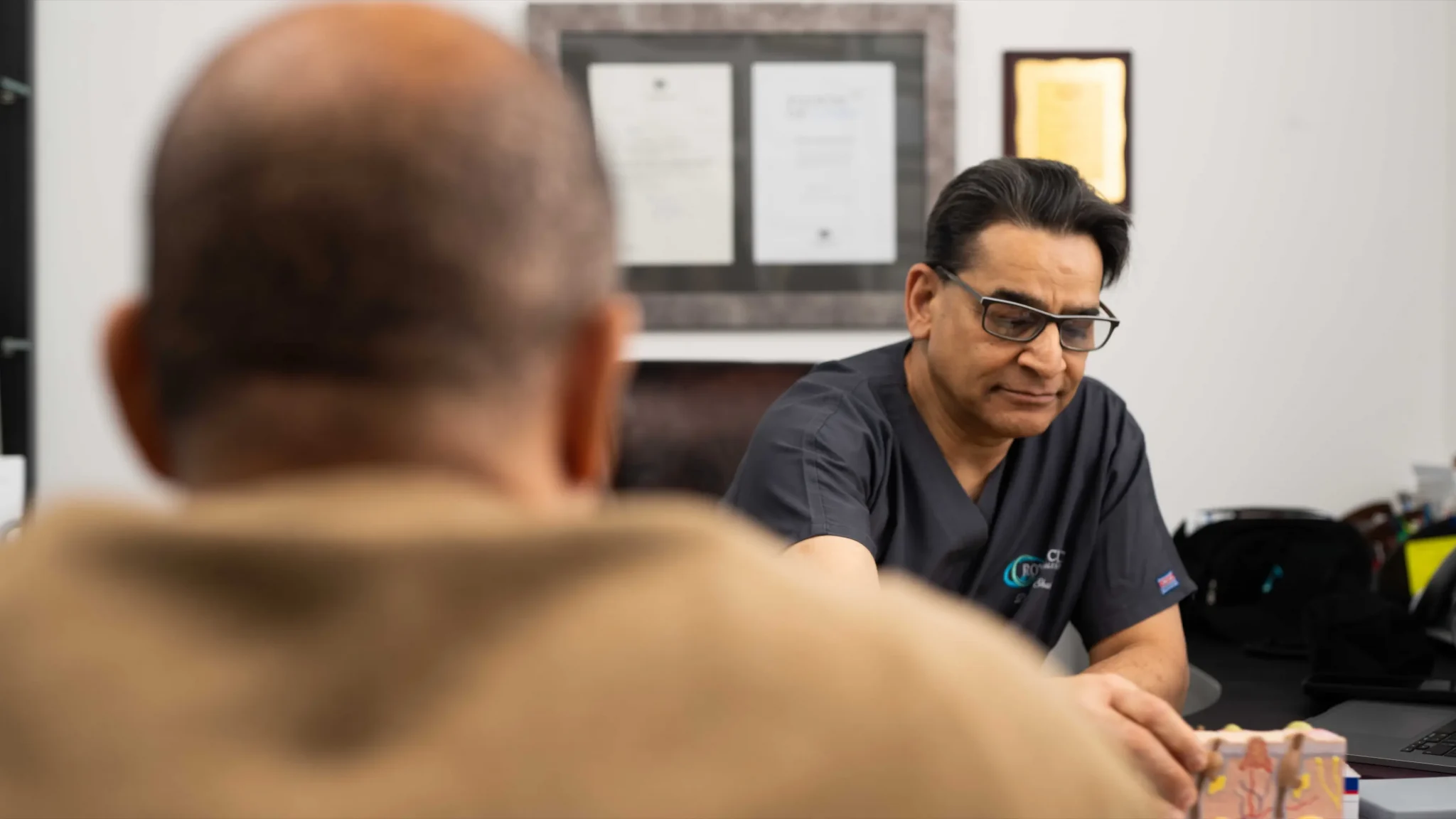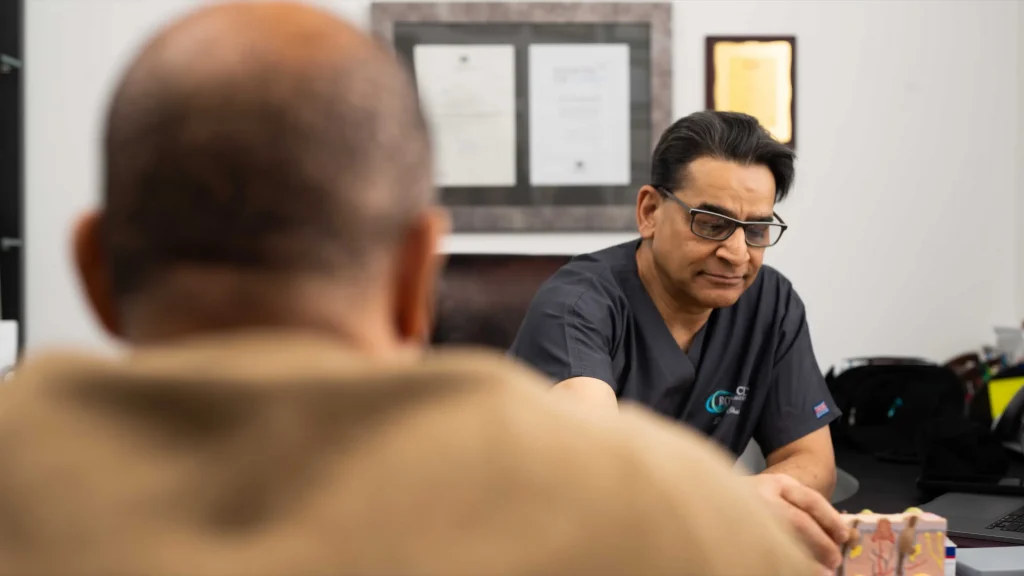 What is an Afro hair transplant?
An Afro hair transplant can be quite different from other hair transplants. With Afro hair, more hair on a person's head is likely to be in the telogen (resting) phase, which makes hair curlier and more prone to being dry. 
Hair transplantation for Afro hair commonly requires a differentiation of the regular FUE or FUT transplants, since Afro hair is much more curly and curls underneath the follicle too.
Although some patients may have straighter hair, because of Afro hairs' curlier nature it is likely that a variation of a FUT transplant will be the most effective option for patients. With a FUT transplant, our experienced surgeons can transplant a large amount of hair at once, meaning there can be a great impact on your appearance once your treatment has healed.
Why have an Afro Hair transplant?
If you are experiencing hair loss with your Afro hair and want to feel more confident in your appearance, considering a hair transplant is a great idea.
Anyone experiencing hair loss from scarring, ageing or other conditions may want to consider a hair transplant to bring their hair back to what it once was. Others may just want to redesign their hair line to something they prefer.

Whatever reason for deciding on an Afro hair transplant, it is a procedure which can rebuild your self-esteem and improve your confidence.
Afro Hair loss causes
For people with Afro hair there may be a few additional factors to the usual hair loss causes. For example
Using cornrows or braids can put a lot of stress on the hair, especially if they are tight

Use of tight braids in the past can lead to a higher chance of traction alopecia

Wearing a weave or hair extensions is common for many people with Afro hair and this can put stress on the hair

Heat styling can increase the risk of hair loss

Male androgenetic alopecia can cause hair loss for those with Afro hair

Other hormone changes and ageing can lead to hair loss
Although this is not an exhaustive list of hair loss causes, it is clear that there are a few different risk factors for hair loss with Afro hair. If you've experienced hair loss from any of these causes, get in touch to arrange a consultation.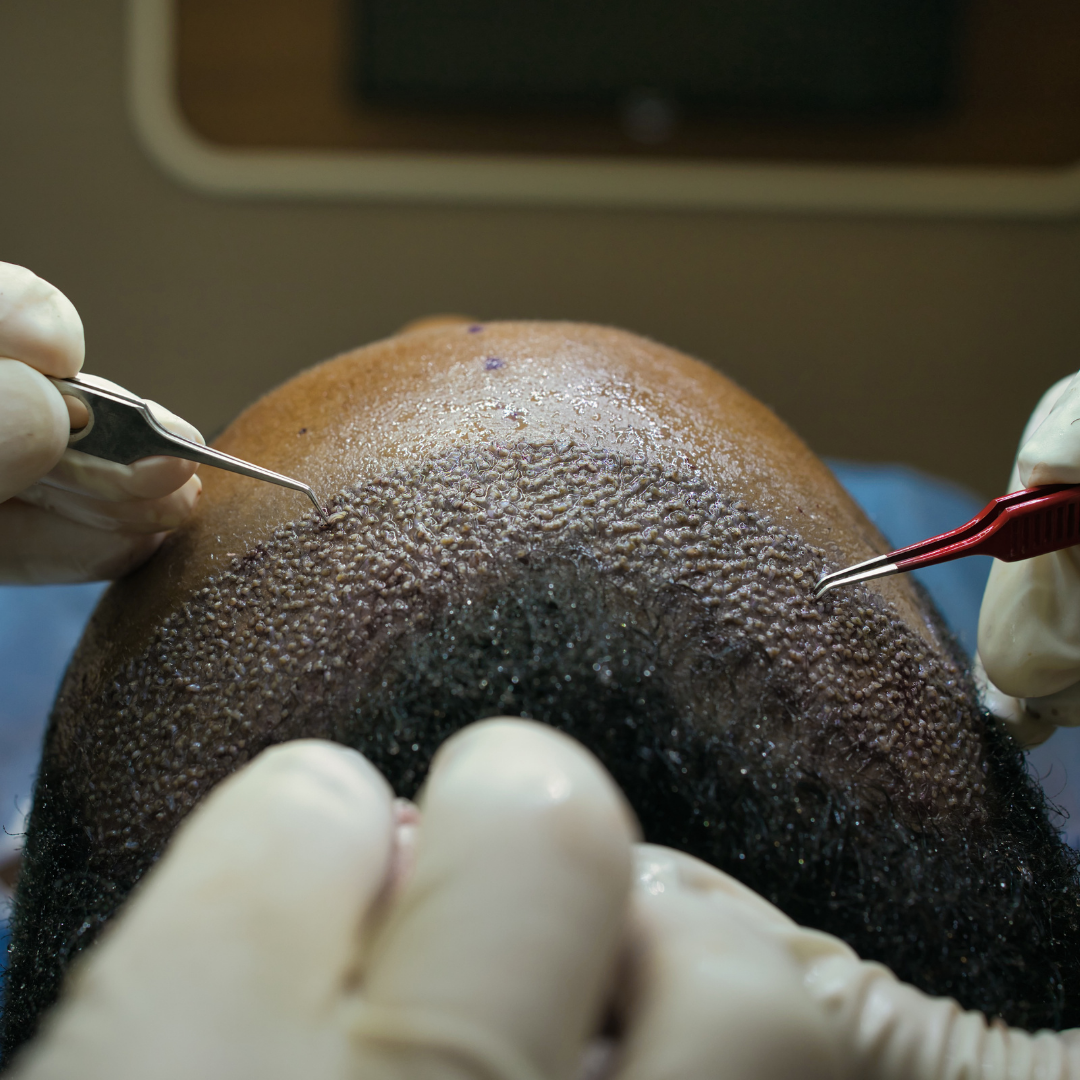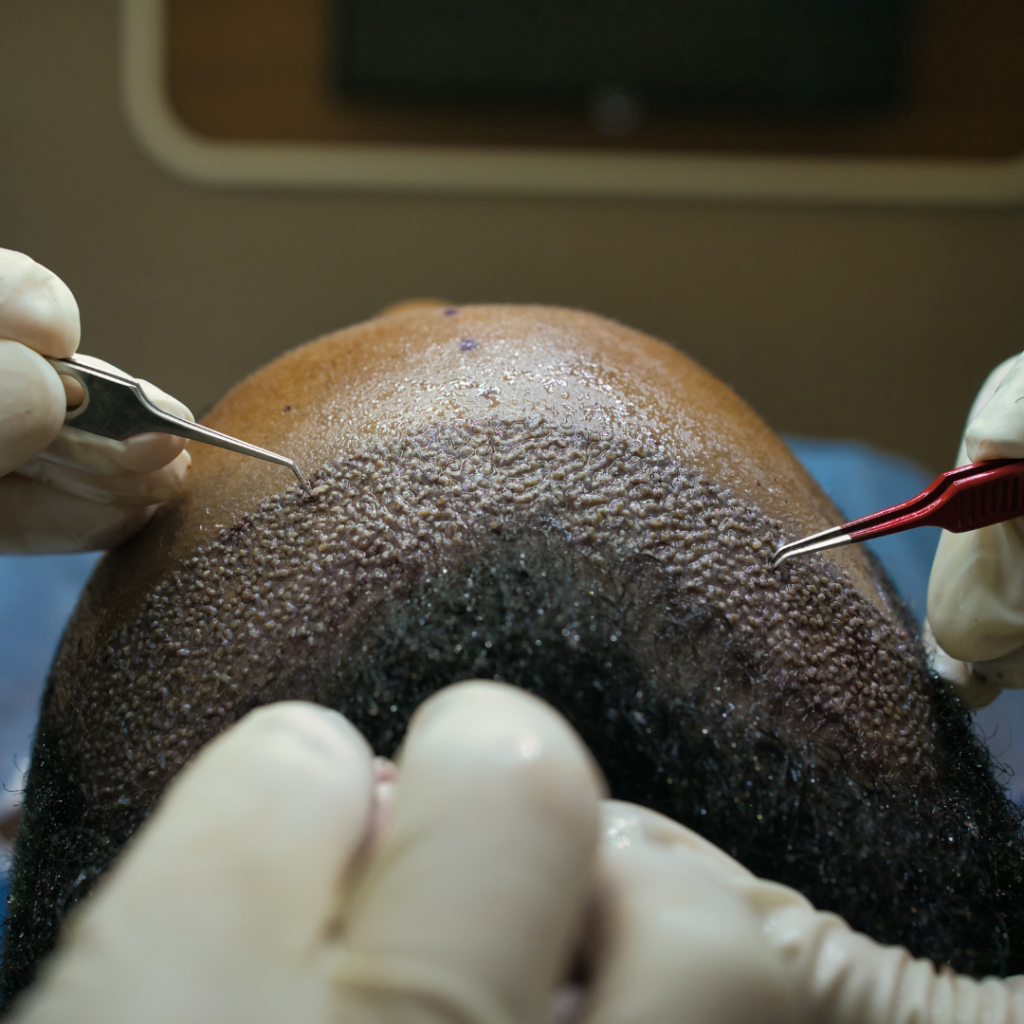 Afro Hair Transplants
Arrange a consultation today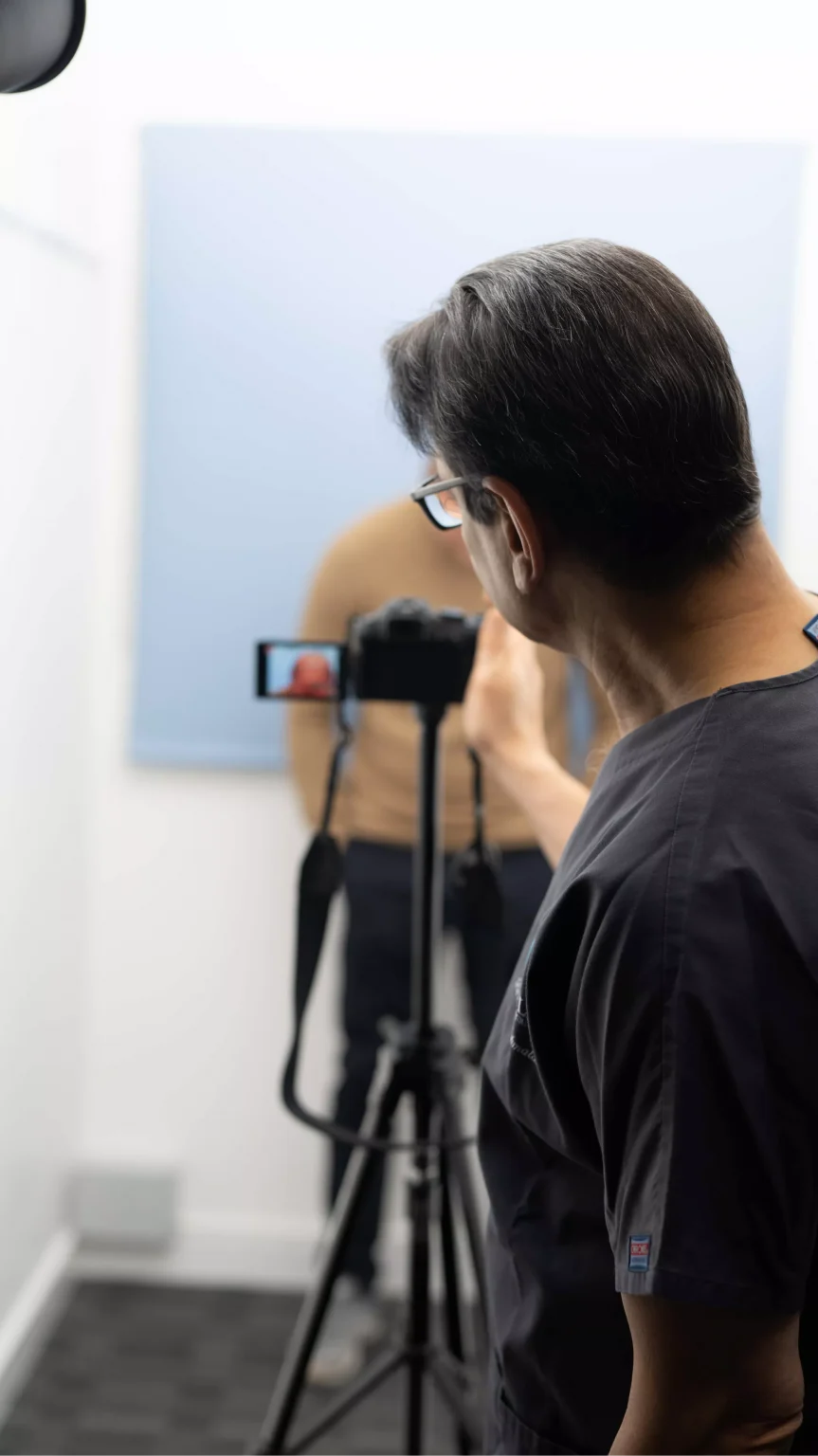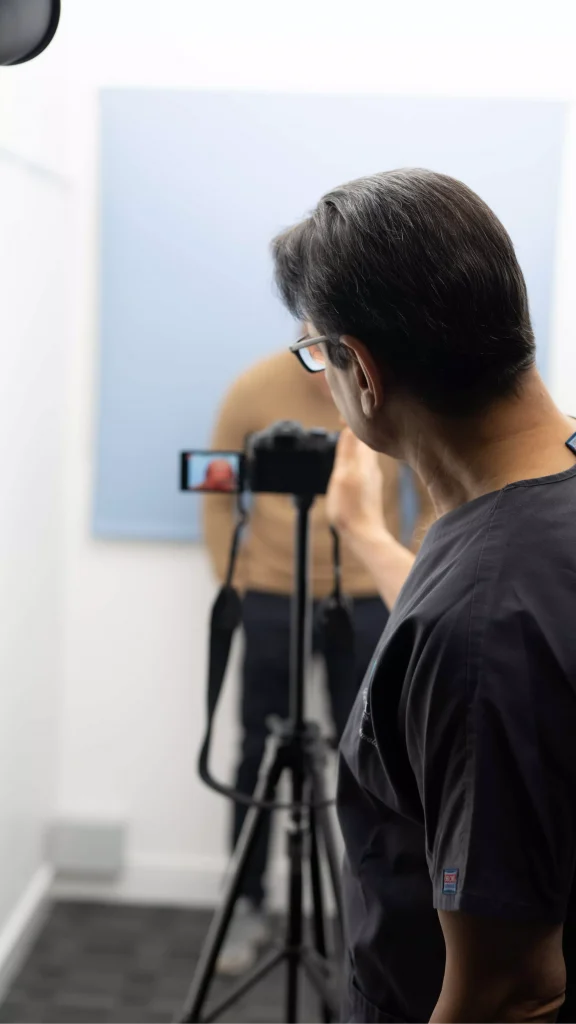 Your Journey
Consultation
When beginning your Afro hair restoration journey, you will be consulted by an experienced member of staff who understands that your hair needs a tailored approach. A surgeon will be involved at an early stage to discuss the treatment which will most likely be an FUT transplant. We will give you all the information you need about your Afro hair transplant, so that you are in a position to make an informed choice.
Procedure
With an FUT transplant, this will most likely be carried out under local anaesthetic. With a FUT transplant a graft of hair follicle will be taken from another area of the scalp to generate a high yield of your Afro hair. After this, you will just need to take care of your hair through washing but we would recommend avoiding any heat styling or harsh products. The procedure is quick and can result in a fuller head of hair.
Aftercare
After the procedure you may find that you experience some scabbing but this will likely heal on its own. Within 24 hours small crusts will form on each graft that are then shed in approximately 14-28 days. We would recommend that during this time you don't wear weaves or a wig as it may interfere with the healing process. The grafted hairs will often start to grow by 16-20 weeks after the procedure and will continue to grow. 
Afro Hair transplants for men and women
As well as our hair transplants for men with Afro hair we also offer hair transplants for women who may be experiencing Afro hair loss. At Crown Clinic we have a dedicated team of specialists who can help, whatever your hair loss issues. If you're suffering, contact our team to arrange a hair transplant today.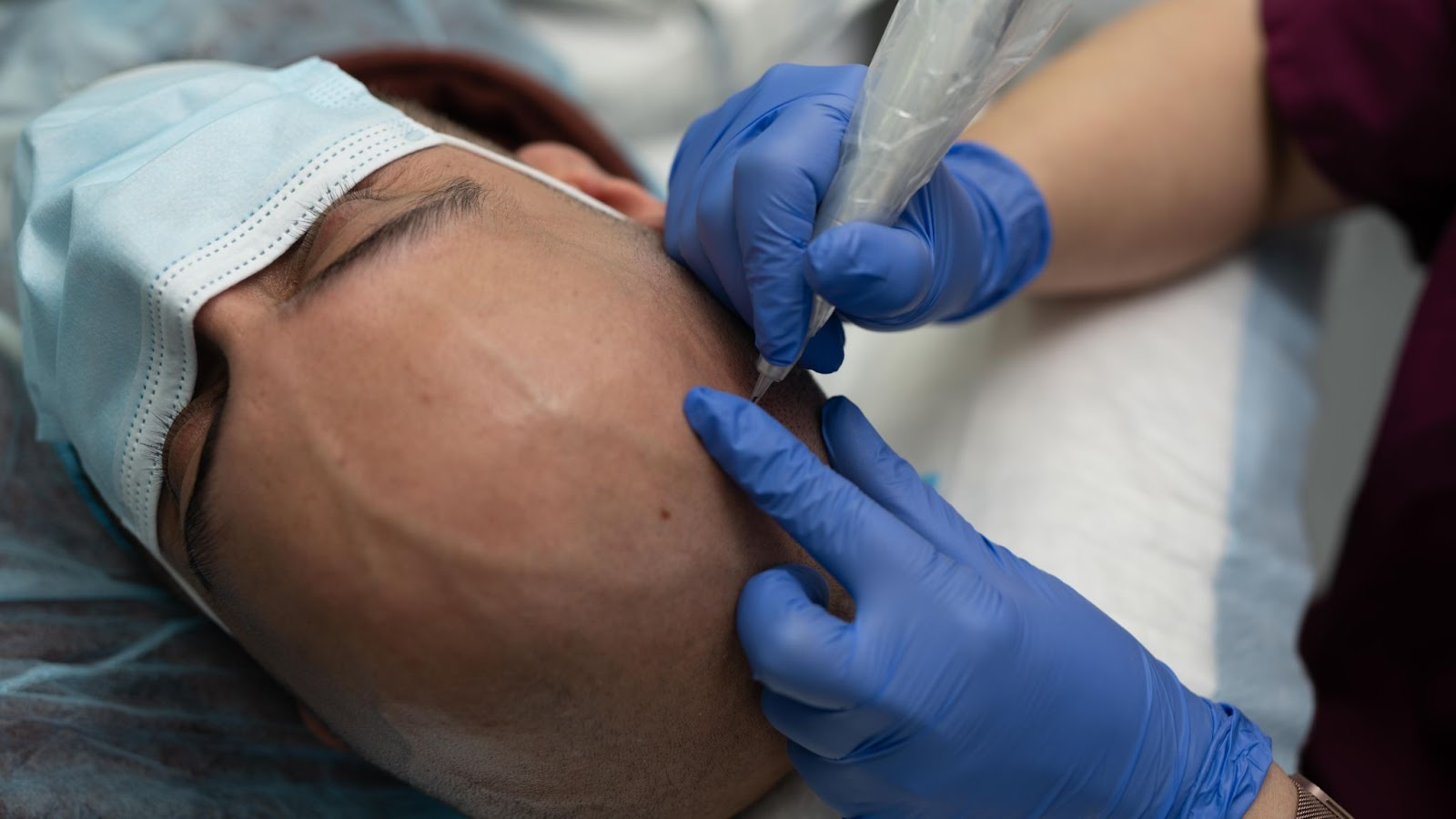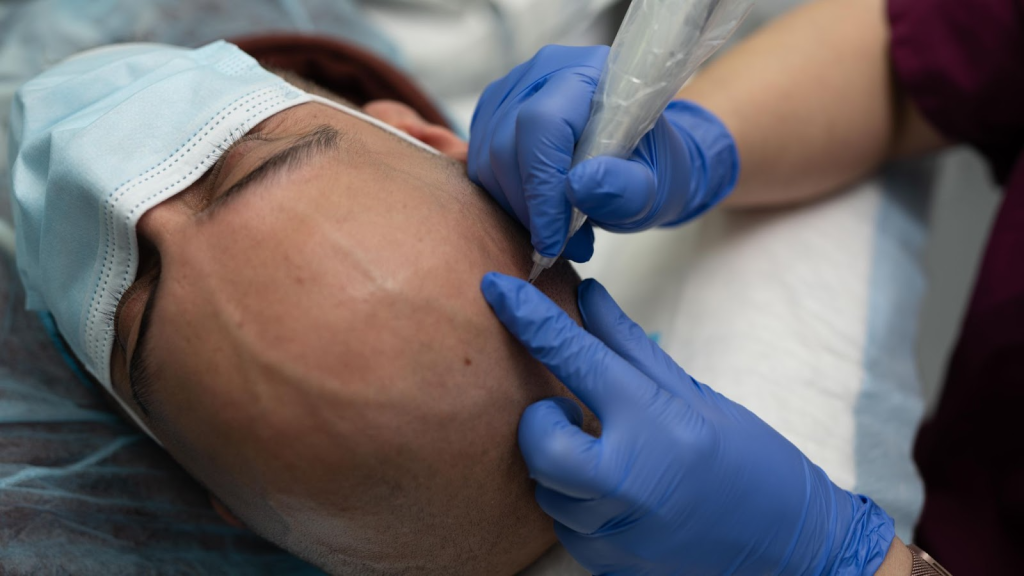 FAQs
What about scarring from the FUT Afro hair transplant?
Scarring may occur depending on how much hair is taken from the extraction site during an FUT hair transplant. These scars however, will most likely be very minor and should heal on their own over time with your hair likely to grow over them. If you're worried about scarring during an Afro Hair FUT hair transplant, speak to your surgeon during the consultation who can help explain the process. 
How much will an Afro hair transplant cost?
The cost of the hair transplant will vary depending on the transplant you need. However, when you arrange a consultation with our team they will give you a breakdown of the cost of your Afro hair transplant. Usually a hair transplant ranges in price from £4,000 to £15,000. Contact us to learn more and to discuss the financing options that are available for your hair transplant.
What will the results be like from my Afro hair transplant?
At Crown Clinic we've had lots of success and positive reviews for our Afro hair transplants. During the consultation process you will learn more about the results and what you can expect. On our website you can find a range of case studies that showcase the results of different hair transplants so you can get an idea of what to expect.