Hair loss products
Crown Clinic offers only the highest-quality, medically proven hair loss products.
Hair loss products
Although there are countless products on the market claiming to be 'miracle cures' for hair loss, there are only two medically-proven non-surgical treatments – Finasteride and Minoxidil. Both hair loss products have been tried, tested and approved by specialists in the field of treating hair loss. Below, we will talk in more detail about the types of hair loss products available to you that are recommended by specialists, and by us at Crown Clinic.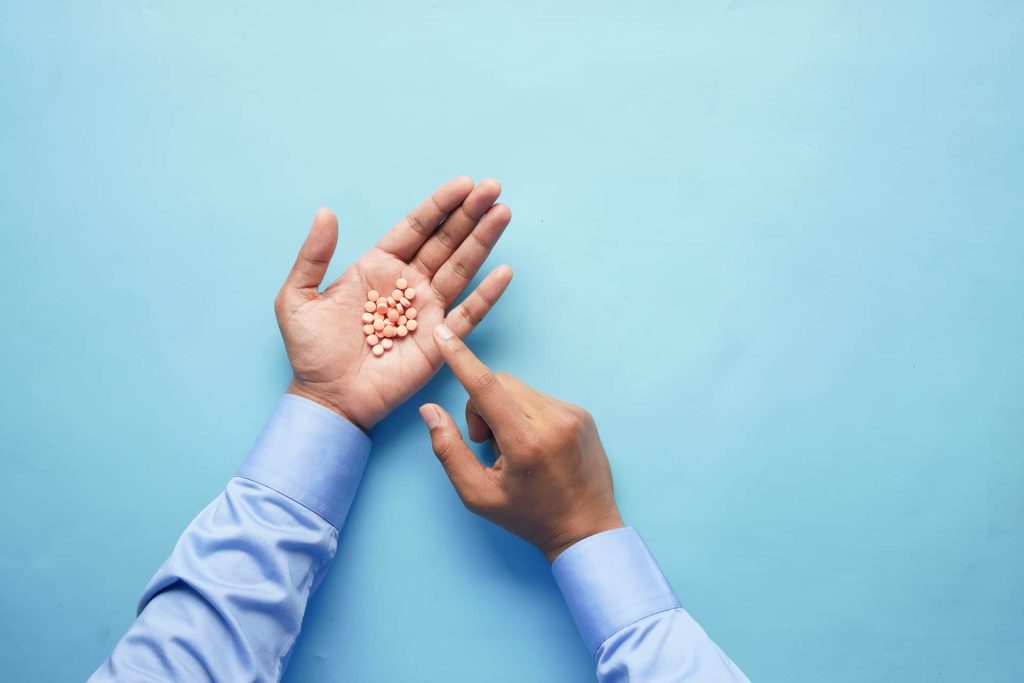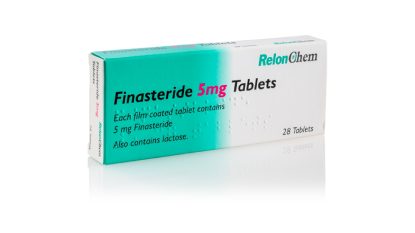 Finasteride
Finasteride treats the root cause of androgenetic alopecia, which is the androgenic hormones.
This hair loss product is only available under prescription and should not be used without the supervision of a physician. It stimulates scalp hair follicles without affecting the testosterone levels in the patient and is a male-only treatment.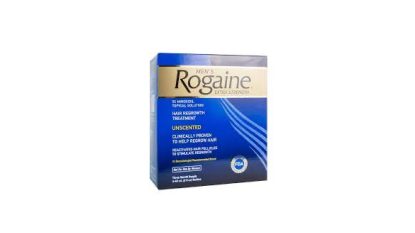 Minoxidil
Minoxidil (Rogaine) hair loss products are available over the counter in a weaker concentration than the prescribed 5%.
It is usually applied directly to the scalp and is most effective as part of a treatment programme devised by a hair regeneration specialist. Minoxidil is more effective in women than men and although it can prevent hair loss, it is less effective in the regeneration of hair.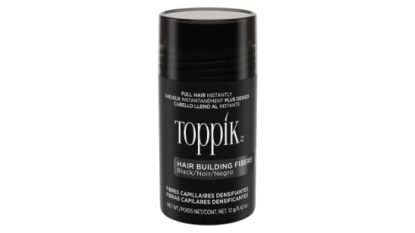 Toppik
Toppik Hair Building Fibres instantly fill in balding or thinning areas. Toppik is made of pure organic protein and is among the best-reviewed hair growth products.
Toppik is completely undetectable and is resistant to wind, rain and perspiration, yet easily washes out with shampoo. Available in 8 shades, the fibres in Toppik are charged with static electricity to bond securely with your own hair, meaning it blends in seamlessly.
© RevitaLash® Cosmetics
We not only carry out hair transplants and stock hair loss products but also offer eyelash and eyebrow hair loss treatments.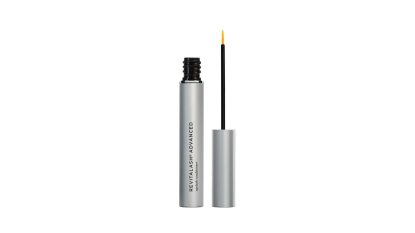 Revitalash
Revitalash Advanced is a unique cosmetic eyelash conditioner that uses peptides and botanicals to nourish and protect eyelashes that are brittle, short, fragile, thin or sparse.
Clinical studies showed that 90% reported better-looking eyelashes after using Revitalash Advanced, with 58% reporting changes in eyelash appearance within 3 weeks.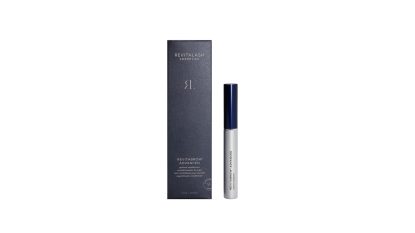 Revitabrow
Revitabrow hair loss products can help beautify eyebrows that are sparse or damaged from years of over-tweezing and waxing, or simply part of the ageing process.
Developed by an ophthalmologist, Revitabrow revitalises to help them look thicker and fuller.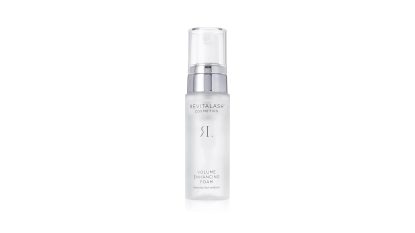 Hair by Revitalash
Hair by Revitalash is a unique hair conditioner that fortifies and strengthens hair so that it appears thicker, fuller and more attractive. It is an alternative to undergoing a full hair transplant procedure.
In pre-market tests, the appearance of test subjects' hair was noticeably improved after just two weeks of daily use of Hair by Revitalash.
Help Hair Products
Crown Clinic is delighted to offer Help Hair's range of natural hair restoration products to our patients. Help Hair products have been formulated in the United States by Dr Larry Shapiro, who has more than 30 years of hair restoration experience. He has treated more than 14,000 cases. Help Hair provides the highest quality, all-natural products to promote the growth of healthy hair.
You can watch Dr Shapiro explaining how he developed the brand in this video.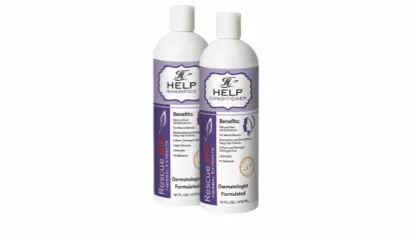 Rescue MD Shampoo and Conditioner
Help Hair Volumizing Shampoo is excellent for dull, thin, lifeless hair. Containing Capsicum annum, Peppermint…
Curcumin, and Linoleic acid, this shampoo is ideal for promoting healthy hair growth. The Help Hair Volumizing Conditioner works in tandem with the shampoo to keep the hair looking thick, full and healthy.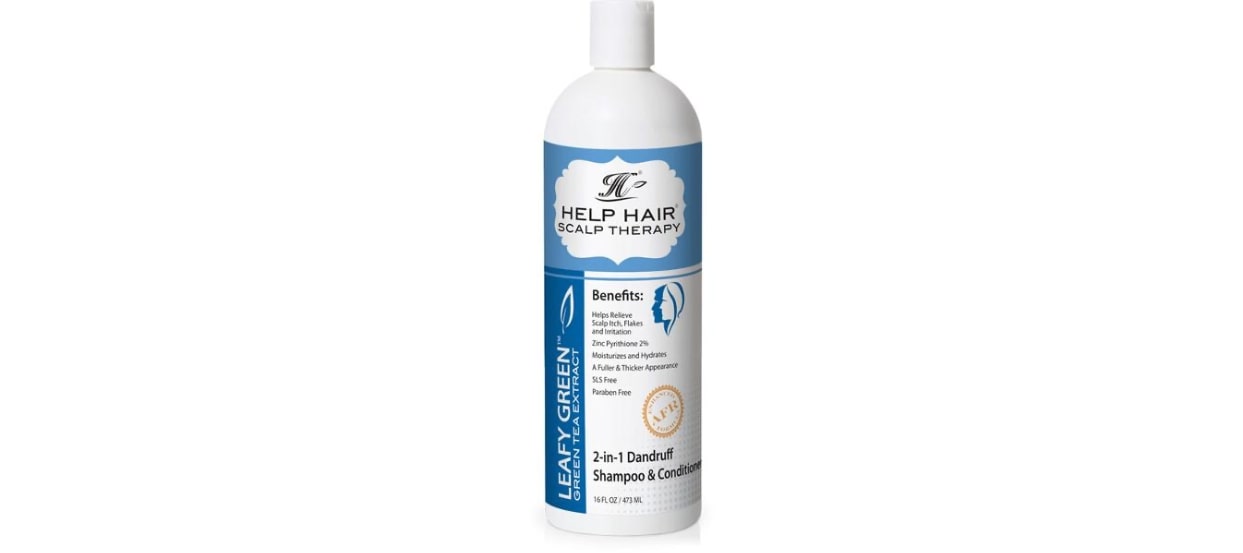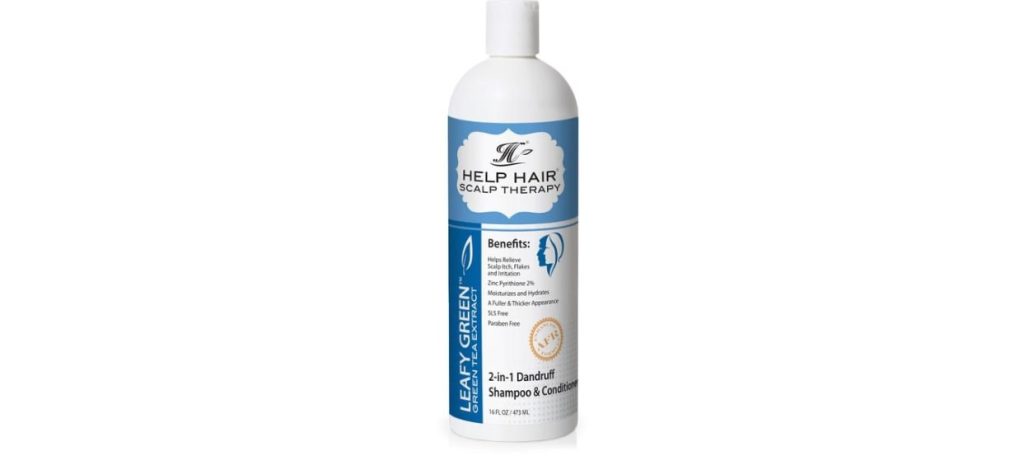 Zinc Shampoo
Help Hair Scalp Therapy is a 2-in-1 Dandruff Shampoo and Conditioner for an itchy, flaky and irritated scalp.
The product's active ingredient has 2% zinc pyrithione and added chlorophyll, which activates the zinc to fight dandruff. This shampoo soothes the scalp, volumizes the hair and removes flakes.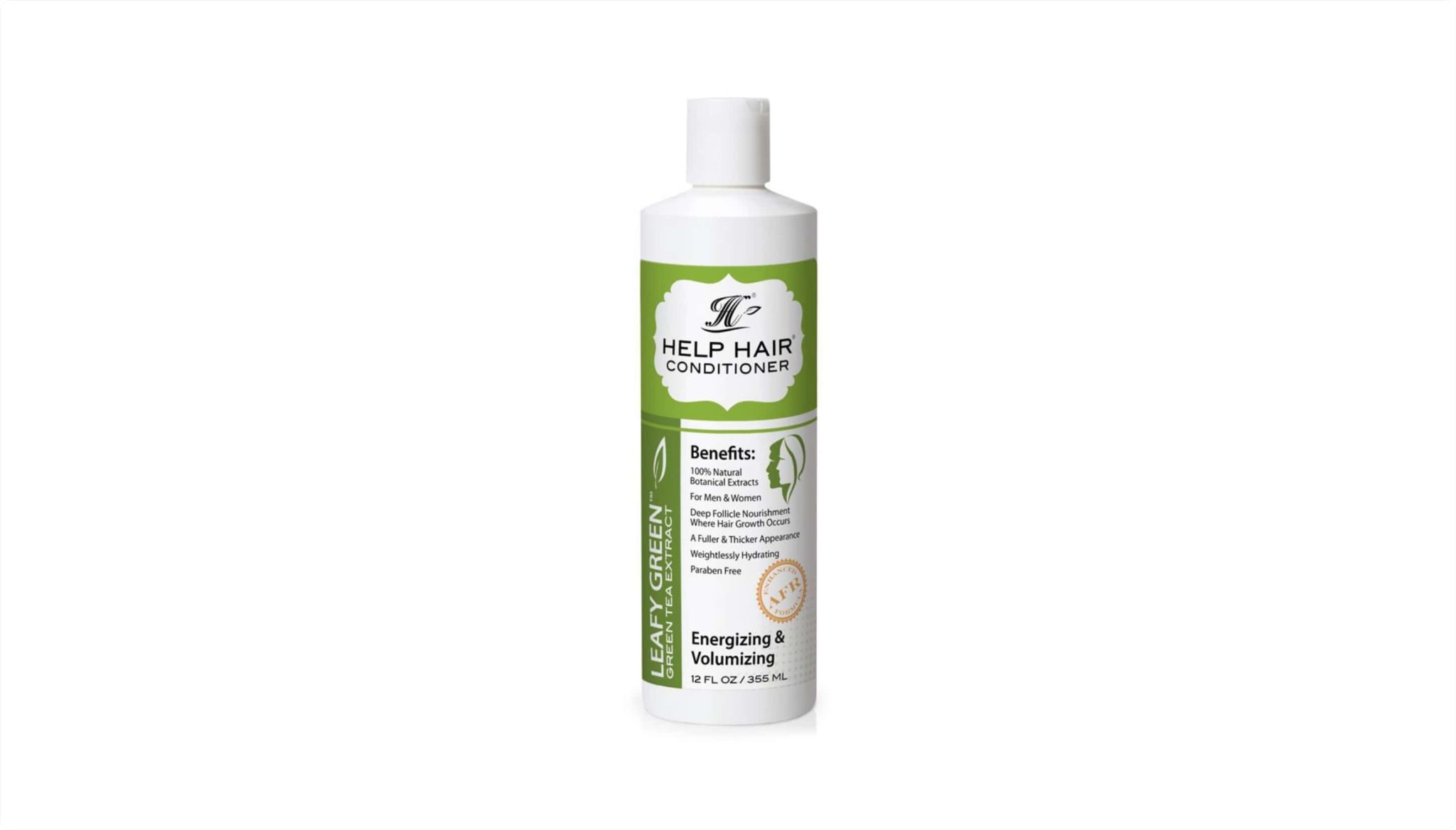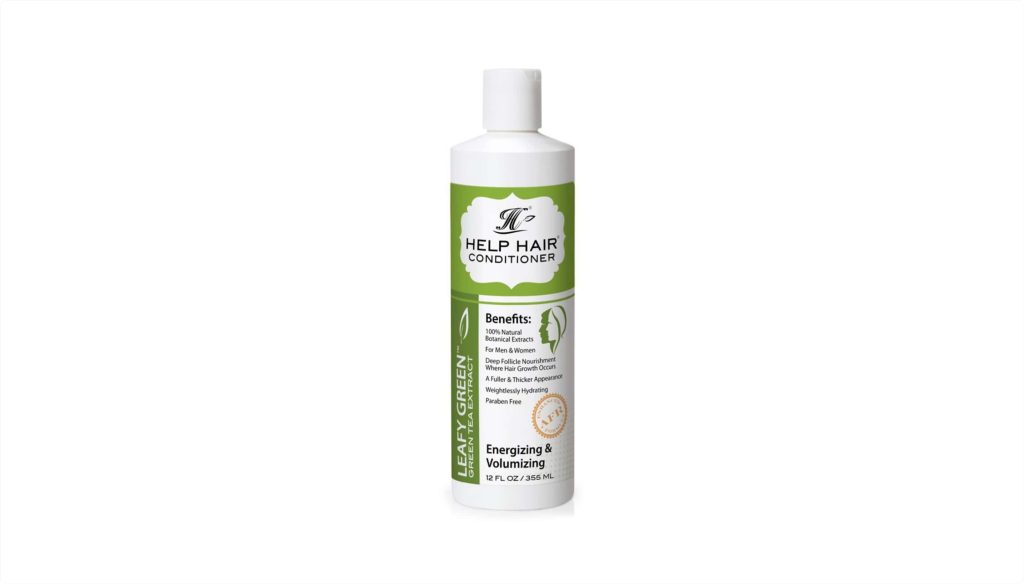 Leafy Green Shampoo
Help Hair®'s Leafy Green Shampoo is a hair growth shampoo designed for enhancing healthy hair, adding density and volume.
This is a protein, emollient and vitamin-rich volumizing shampoo to enhance the growth cycle of your hair for fuller, vibrant hair. Hair grows from the root and must remain in an active growing phase for hair to be healthy.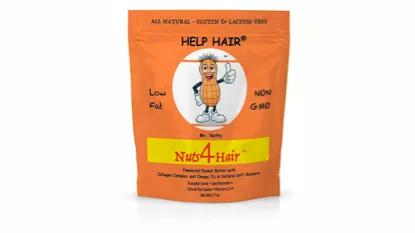 Help Hair® Collagen Complex
Nuts4Hair® is a Collagen Complex, Natural DHT Blockers- Pumpkin Seed, Saw Palmetto, Omega 3's- Chia & Flax Seed, Vitamin(s) E, C in Delicious Peanut Butter Powder (30 servings).
Use just 1 small tbsp daily. Other brands you need 3-4 large "horse pills a day". Lactose and Dairy Free.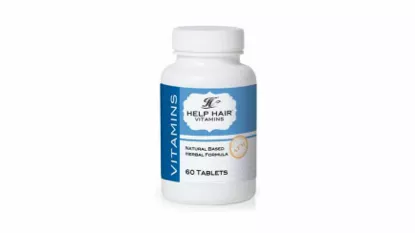 Help Hair® Vitamins
Help Hair® Vitamins provide all the vitamins and protein needed to support healthy hair growth…
Including B-12, Biotin, and Niacin, the vitamins provide nourishment to the roots and hair follicles with all the nutrients for fast hair growth. Physician formulated and recommended.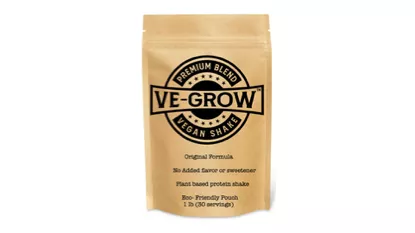 Help Hair® Protein Shake
This product is amazing for hair & makes a great meal replacement, smoothie booster, or post workout replenishment.
Recommended 1-2 servings per day. 15 grams of protein per serving. 2.5 mg of biotin per serving plus our proprietary hair vitamin formula. 2 mg of natural iron per serving. 3 varieties. All vegan.
FAQs
Which hair loss products are best for my hair?
At Crown Clinic, if you are unsure of which hair loss products to use for your hair, contact us or visit us at our clinic for a consultation, which will help to determine the best treatment option for your hair.
What other hair loss treatments are available at Crown Clinic?
As well as FUT and FUE transplants, we also offer beard, sideburn, eyelash and eyebrow transplants and scalp micropigmentation. Book a consultation to discuss your options now.
Can women use Finasteride?
It's generally not recommended for women to use Finasteride, however, there are numerous other options such as Minoxidil that work just as well for women.
Can I use these products as replacements for regular shampoo?
If you currently don't suffer from any hair loss conditions or balding/thinning hair, we'd suggest not using these products. Some of these products you can only receive via prescription, and the shampoos are specially designed for hair regrowth and restoration which may not have the same effect on naturally healthy or thick hair.
_
Terms and Conditions
Crown Clinic will make every effort to deal with your order promptly and mail the item to you within 3 working days of receipt of your order and payment (subject to public holidays).
We are not responsible for the time taken by Royal Mail, or any other courier service, to deliver the item. The cost for post and packaging starts from £5.00 to any address in the UK. Should you wish to have the item mailed to an address outside the UK please enquire about the cost of postage with Crown Clinic.
Crown Clinic takes every precaution to ensure your goods arrive safely.
Please note: any information you supply will only be used by Crown Clinic. We will not pass on, share or sell your information to any third parties without your approval unless we are obliged by law to do so.
If you have any questions, please email Crown Clinic at [email protected] or call 0345 2 100 300.