Procedure
If you are having a hair transplant procedure, your treatment day will take place at our state-of-the-art clinic in Manchester. Find out exactly what you can expect from your procedure with Crown Clinic.
Hair Transplant Surgery – The procedure
Hair transplants involve removing permanent hair-bearing skin from the back and/or sides of the scalp.
Using stereoscope microscopic dissection, the tissue is dissected into follicular unit grafts (containing 1-4 hairs) and multi-follicular unit grafts (containing 3-6 hairs each).
These microscopic grafts are then meticulously planted into the bald or thinning area of the scalp at the same exact angle as other hairs.
The microscopic follicular unit grafts enables Dr Shahmalak to create very natural, feathered hairlines, which do not have the abrupt, "pluggy look" that was common in hair transplants in the UK in recent years.
Depending on the degree of balding in the frontal, mid-scalp, and vertex (crown) areas, usually 2-3 procedures are performed.
Within 24 hours small crusts form on each graft that is shed in around 4-14 days. The grafted hairs start to grow 10-16 weeks after the procedure.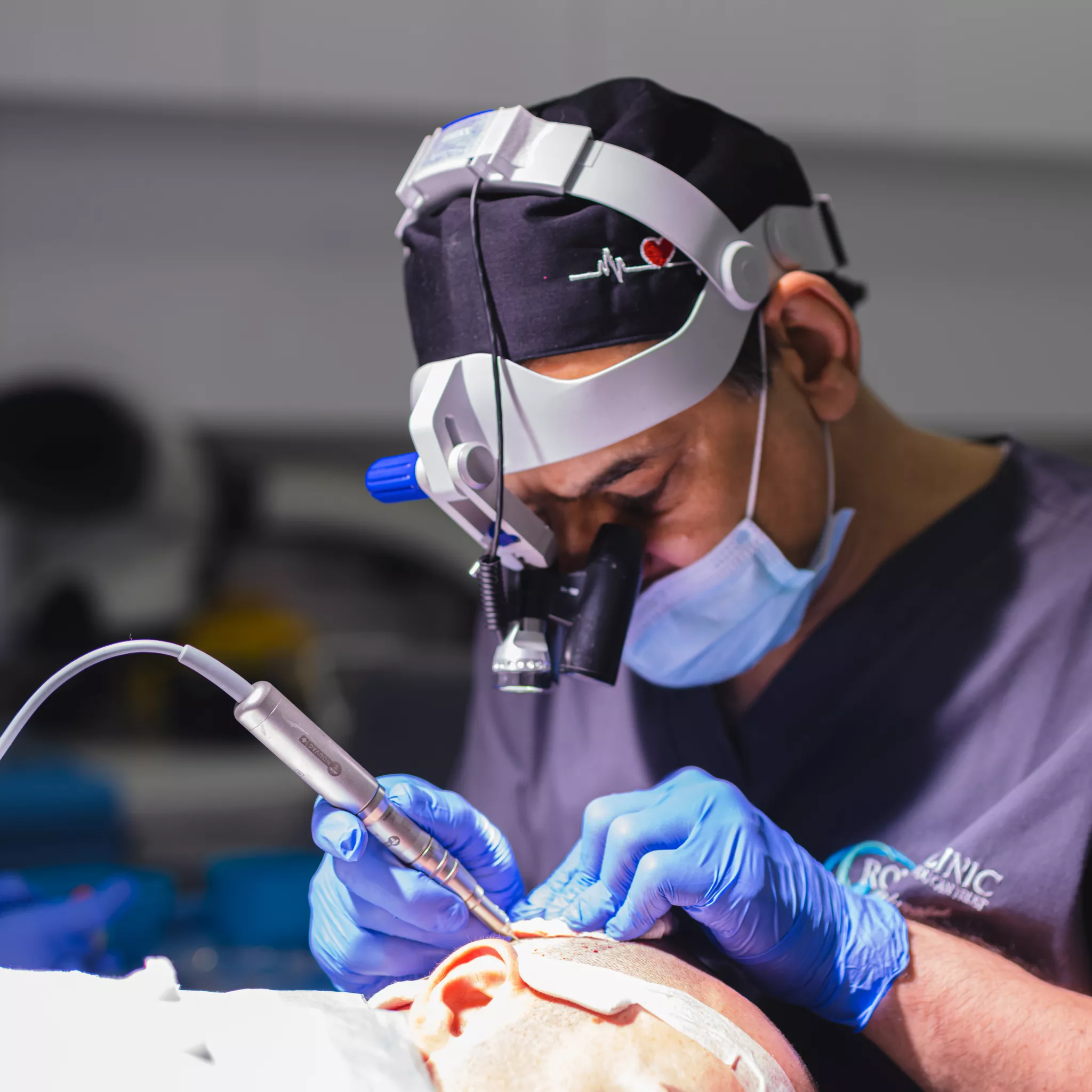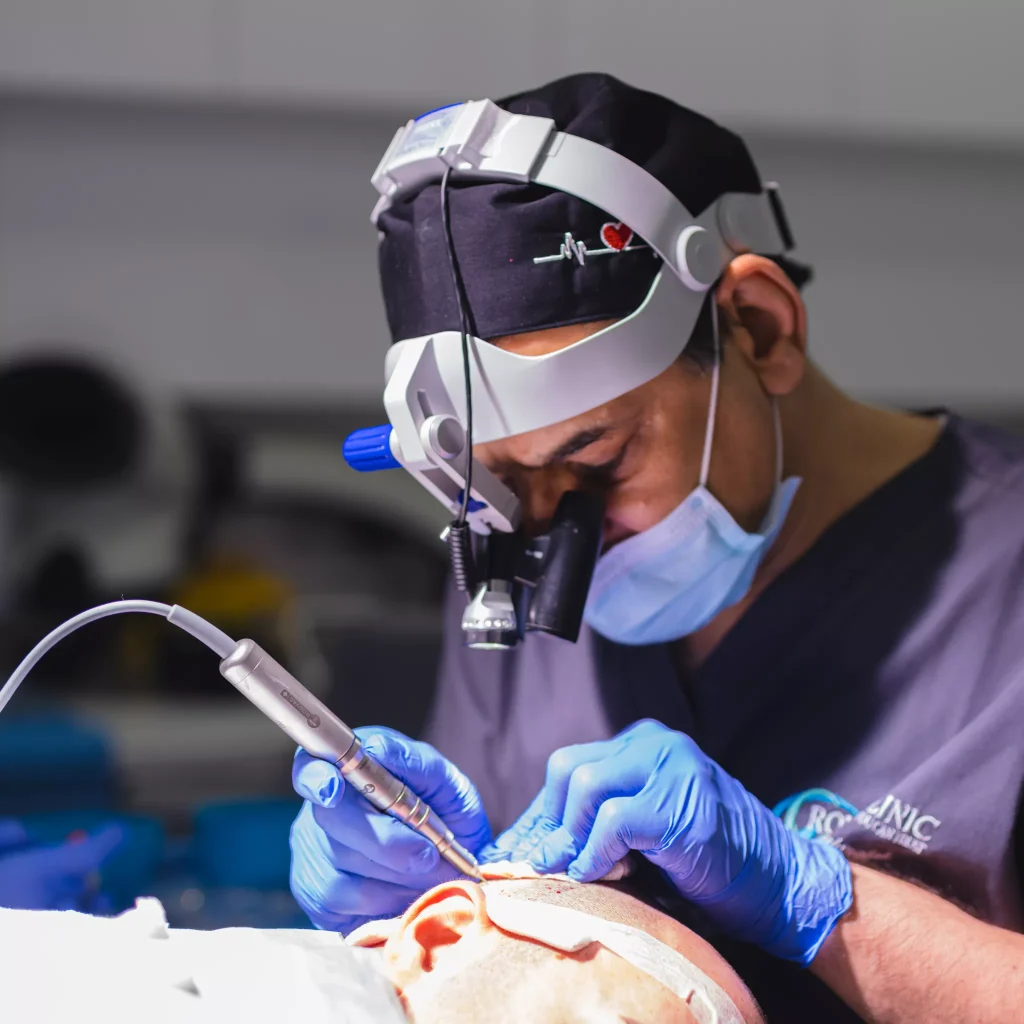 1.
One-to-one consultation with Dr Shahmalak
2.
A treatment plan that suits your needs
3.
The very best after-care and long-term solutions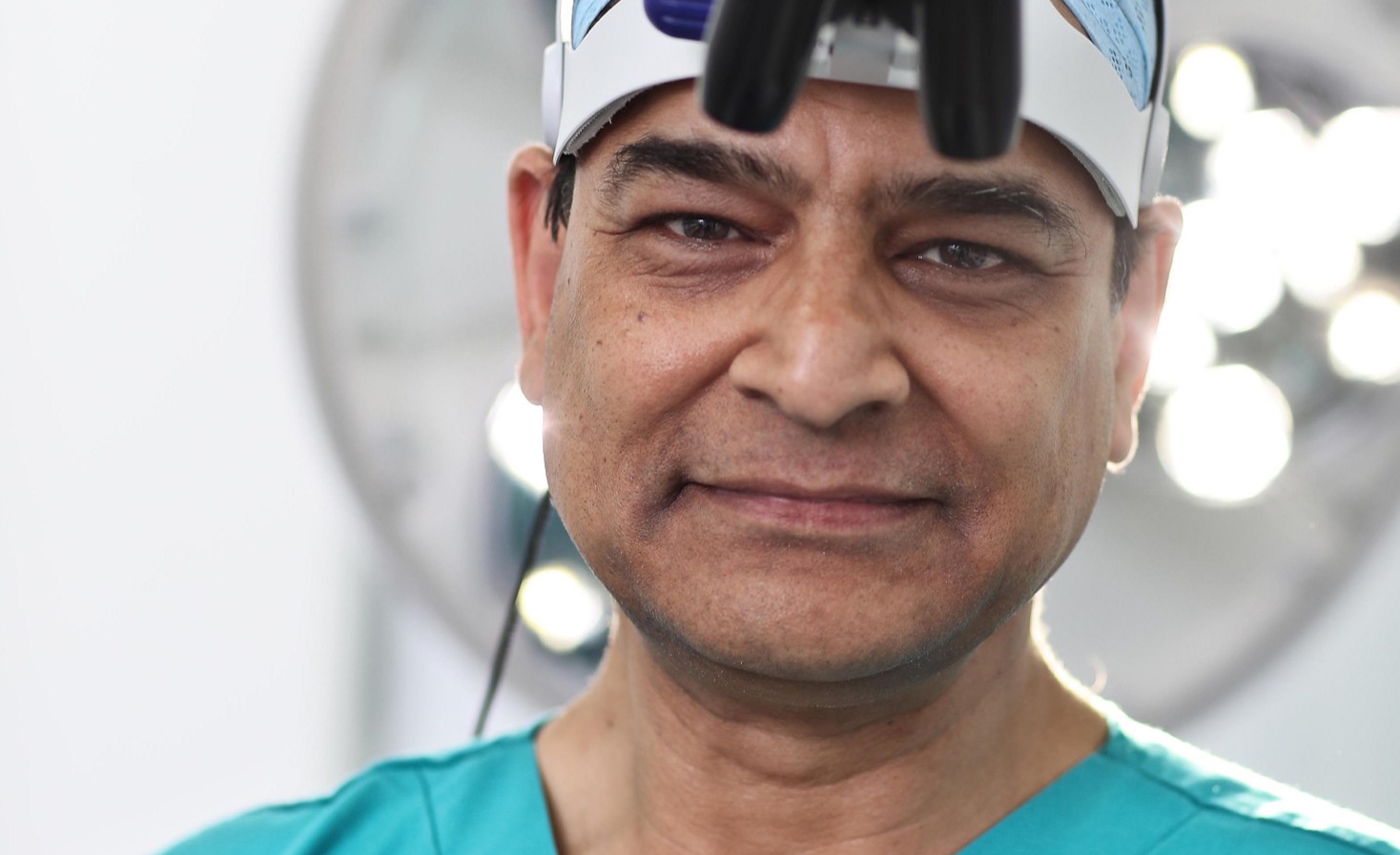 Our Surgeon
All our surgeries are performed in our state of the art clinics by world famous, highly recommended and accredited hair transplant surgeon, Dr. Asim Shahmalak.
He is the only UK hair transplant surgeon recommended by Tatler Cosmetic surgery guide 2015.

Interested in starting your hair transplant journey?