Eyebrow Transplant UK
Crown Clinic specialises in eyebrow transplants to restore your natural look. Arrange a Consultation today to find out more about our eyebrow transplant process and how we can help you regain fuller eyebrows.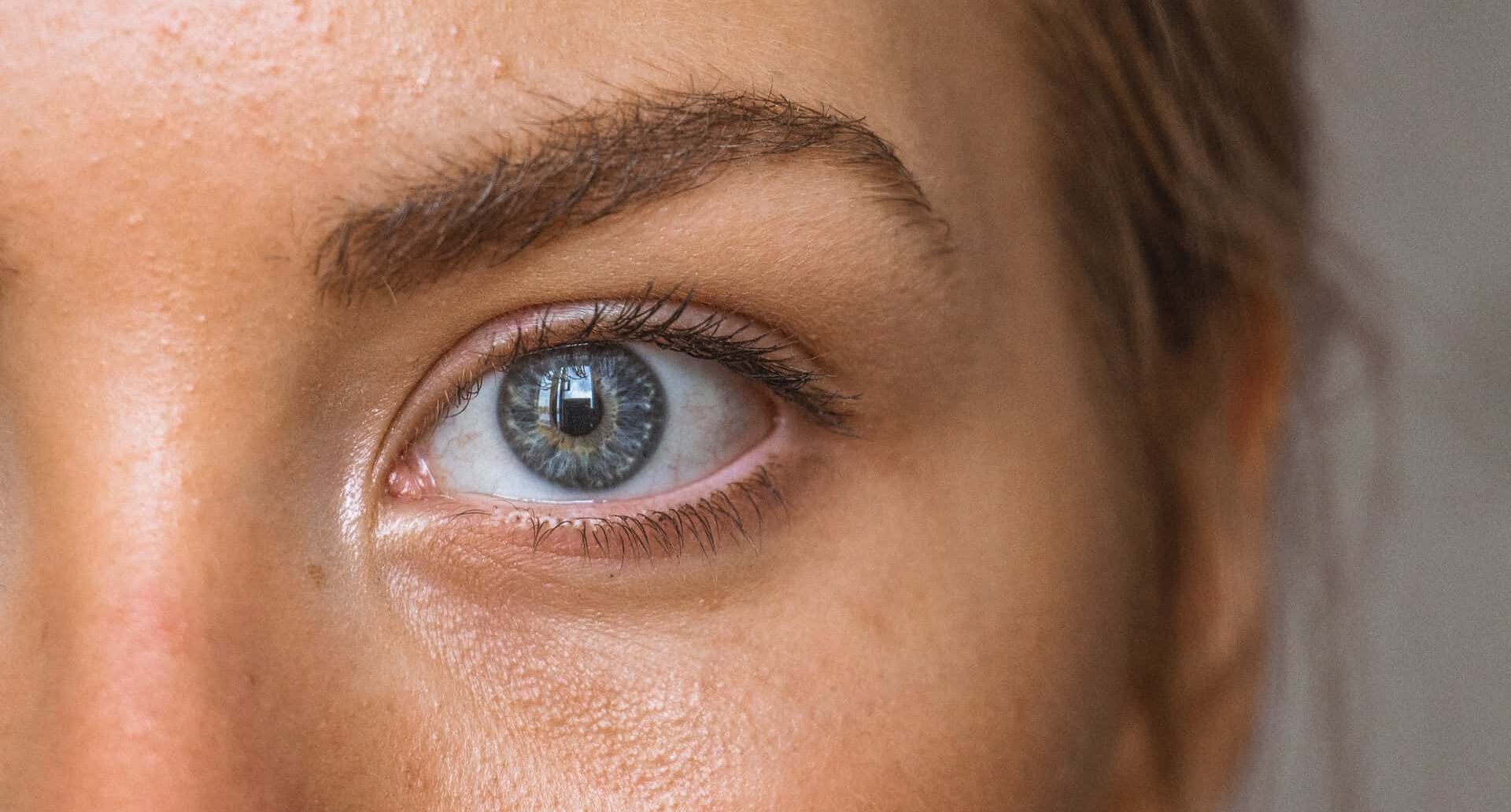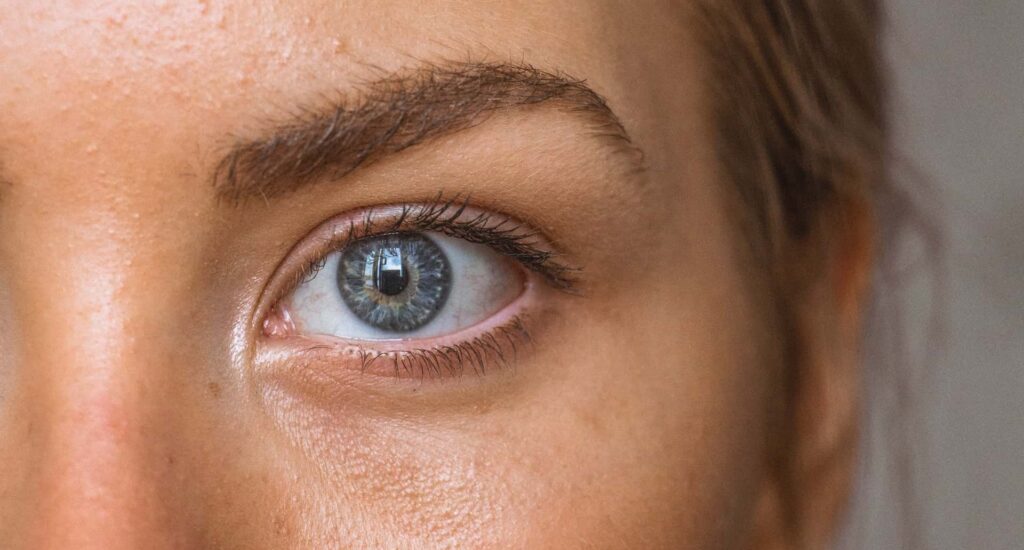 What is an eyebrow transplant?
An eyebrow transplant is a cosmetic procedure that helps restore eyebrows, creating a natural, full look. 
Eyebrow transplant surgery offers a permanent solution to eyebrow hair loss. There are a variety of reasons why someone may want this surgery. For example, some people have lost their eyebrows due to medical conditions, while others have over-plucked theirs. No matter the reason, eyebrow transplant surgery can provide a lasting result.
The eyebrow transplant procedure is similar to hair transplant surgery. During this surgery,  hair is taken from a donor area and transferred to the brow area. At Crown Clinic, we pioneered the introduction of eyebrow transplants to the UK. Our surgeon Dr Asim Shahmalak is one of the few surgeons in the UK qualified to carry out this delicate procedure.
Why have an eyebrow transplant?
There are a variety of reasons why somebody may choose to undergo an eyebrow transplant, such as:
Physical traumas – such as facial injuries and scarring due to events such as road accidents, industrial accidents, thermal and chemical burns.

Surgical treatments that result in the removal of eyebrow follicles and tissue scarring. Radiotherapy or chemotherapy for cancer can also result in loss of eyebrow hair.

Compulsive plucking of eyebrows and other body hair, known as Trichotillomania.

Congenital conditions that lead to an absence of hair on the body.
The majority of our patients were either born with naturally thin brows or have struggled with sparse brows as a result of over-plucking.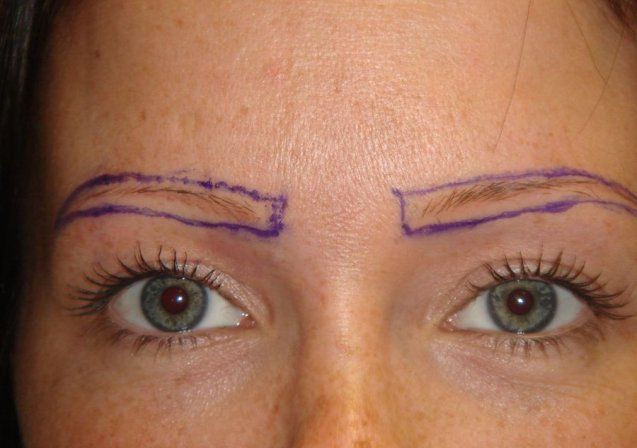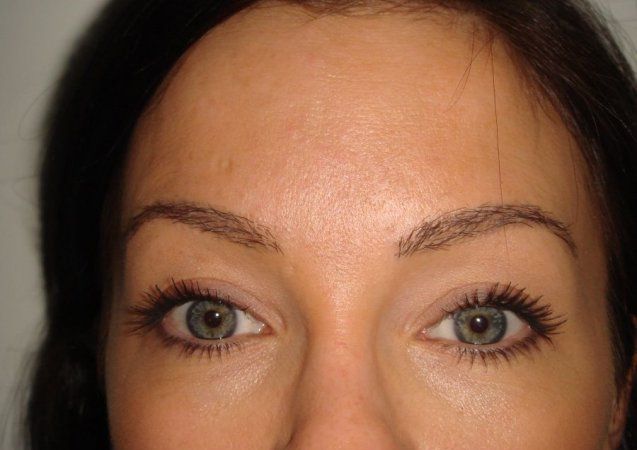 Eyebrow Transplant Surgery
Arrange a consultation today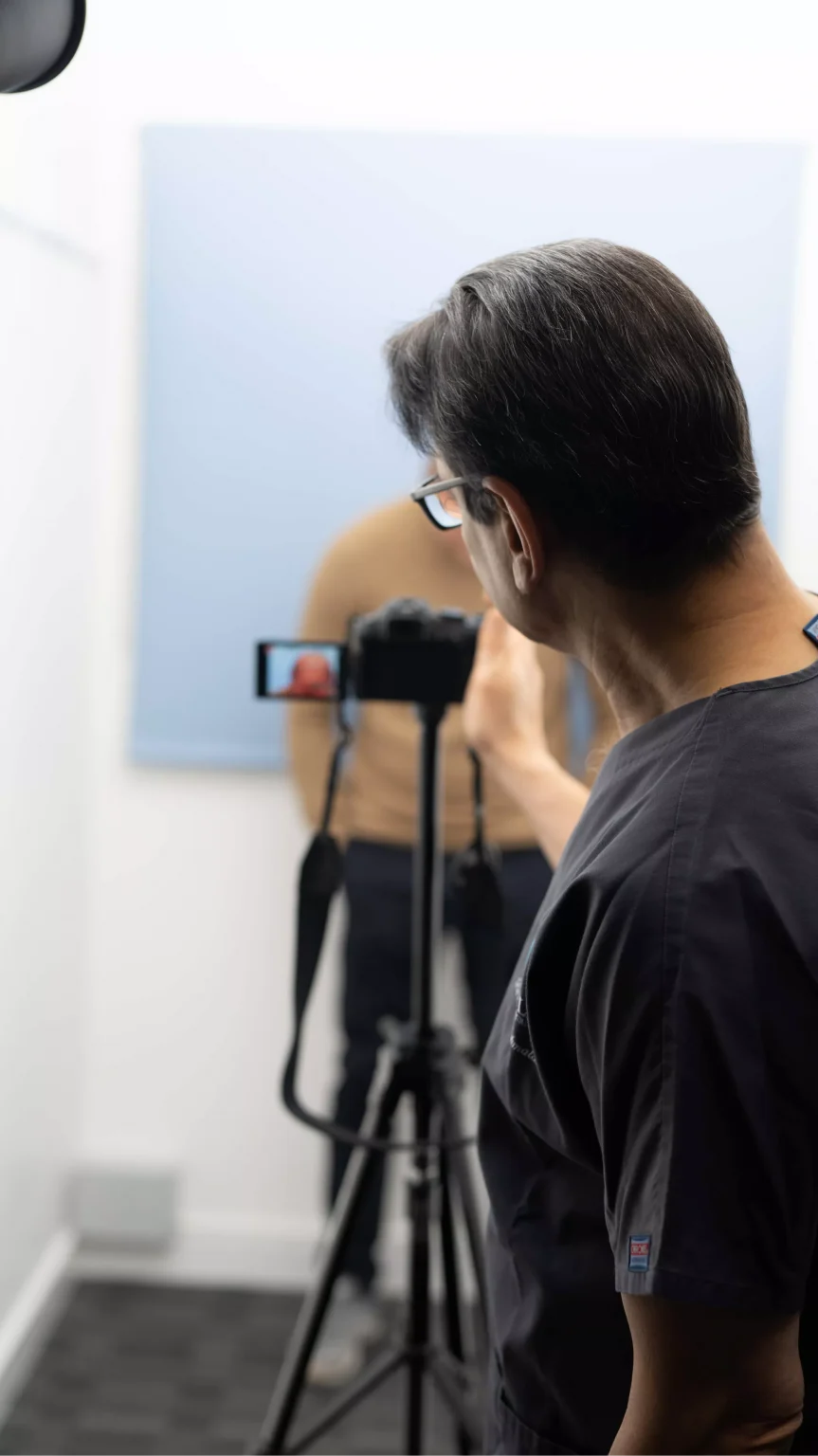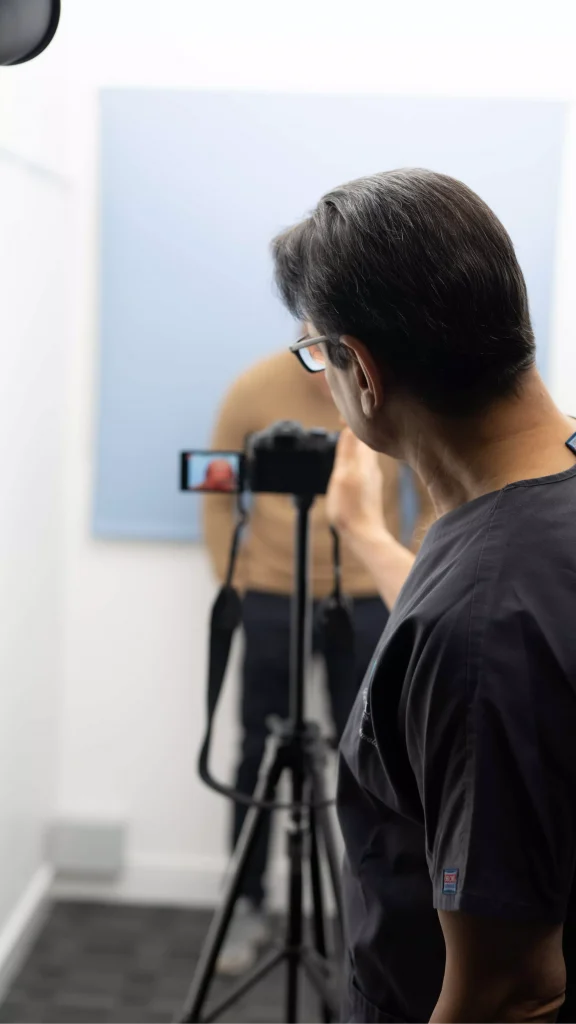 Your Journey
Consultation
At your consultation with Crown Clinic, we will thoroughly assess if you are a suitable candidate for eyebrow transplant surgery, or if another hair loss treatment may be a better option. If you are eligible for surgery, we will be able to estimate how many grafts will be required to achieve your desired look.
Procedure
Eyebrow transplants are performed under local anaesthetic.
The donor site is prepared first. This can be the back of the head or behind the ears, for example. Then, hairs are removed from this area, one follicle at a time, and transplanted into the eyebrow region.
Depending on the extent of eyebrow hair loss, the process can require many follicular units and more than one session.
Aftercare
As the new eyebrow hairs come from the head, the new eyebrows grow just like head hair, meaning that they need to be trimmed regularly. They also need to be curled so that they blend perfectly with the existing natural eyebrows.
Crown Clinic provides patients with a beauty kit to keep your eyebrows trimmed and curled. Patients find that with this simple maintenance, their new brows blend perfectly with the existing strands.
The eyebrow area may be sensitive for a few days after the procedure. However, it will soon return to normal. After around six months, your eyebrows should be fully settled.
FAQs
How do eyebrow transplants work?
Follicular Unit Extraction (FUE) eyebrow transplants involve removing a section of hair from the patient, most commonly from the back of the scalp. This hair is then grafted to the eyebrow area. This augments the existing brows or replaces them completely if a patient has lost their natural brows.  An area of the scalp in the back of the head is numbed with a local anaesthetic. A strip of the scalp is given to a technician who separates the hair tissue into single hair follicular grafts. The grafts are then implanted into the brow, one by one.  The procedure typically involves 400 grafts transplanted into each brow. The eyebrow transplant surgery is performed under local anaesthetic, so it isn't painful. In fact, many of our patients are so comfortable that they fall asleep during the procedure. The results are permanent, and you will see some immediate differences with a new outline. Eyebrow transplants take around 3-4 hours in total, costing about £4,000.
Which type of eyebrow surgery should I choose?
Patients are chosen for eyebrow restoration surgery under two categories. These are reconstructive eyebrow transplantation and aesthetic eyebrow transplantation. The reconstructive surgery is chosen for those that have endured eyebrow loss due to facial trauma or disease. Whereas, aesthetic surgery is usually chosen for those who need their existing eyebrows enhanced. This includes those that have suffered eyebrow hair loss caused by alopecia. Even though aesthetic eyebrow restoration is relatively new, we have seen very successful results for our patients.  Book a consultation with us today so that we can discuss your surgery options in detail. For aesthetic surgery, it is important for us to understand your preferences during our consultation process. This will allow us to enhance your eyebrows in the exact way you desire.