A woman executive has shown off the benefits of her eyelash transplant at Crown Clinic.
The 42-year-old finance chief said her life has been transformed by the £4,000 operation with our consultant hair transplant surgeon Dr Asim Shahmalak.
The rare medical procedure was pioneered in America and has been brought to the UK by Dr Shahmalak.
The patient said she ended up looking like a 'frog' when she wrecked her natural eyelashes after becoming addicted to wearing false lashes.Increasing numbers of women are damaging their eyelashes permanently due the boom in synthetic lashes sparked by celebrities.
Other women require eyelash transplants after suffering from the psychological condition trichotillomania – where sufferers rip out their body hair.
Sam Faiers from the TV show The Only Way Is Essex is a sufferer and has told how she has no hair on her eyelids after tearing it all out.
This patient was left with just 3 eyelashes on her upper right lid and 19 on her upper left lid after years of damage through gluing on false extensions.
The damage was made worse when she got an gum eye infection a year ago which caused itching and she rubbed off many of her already weakened natural lashes.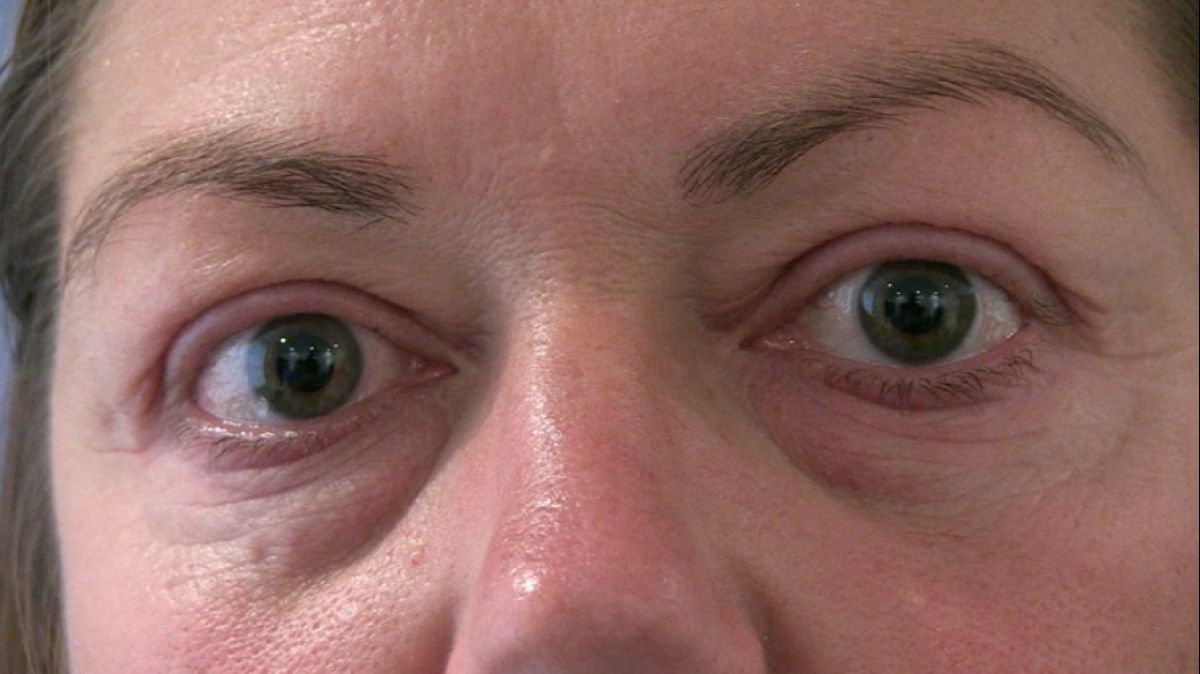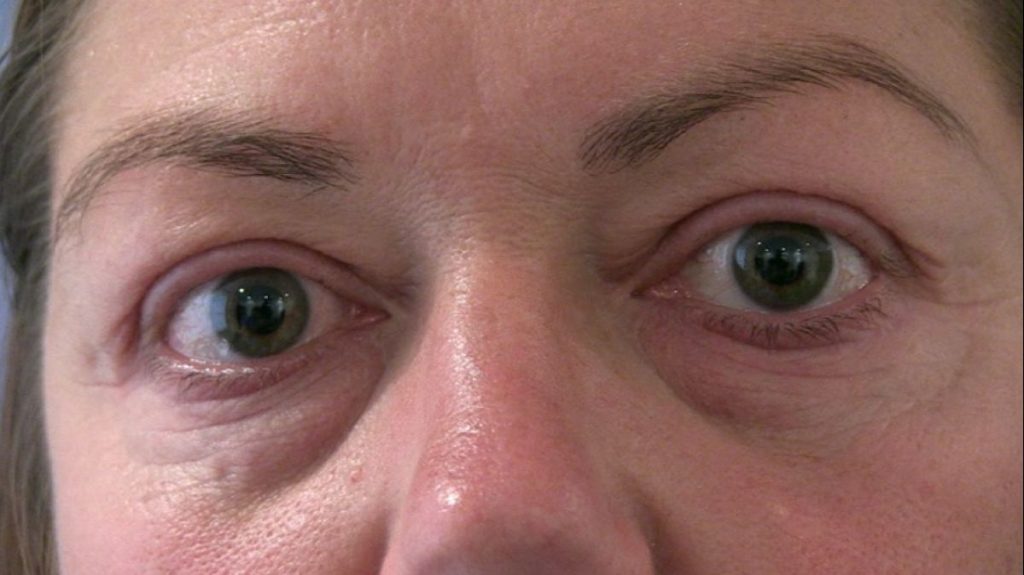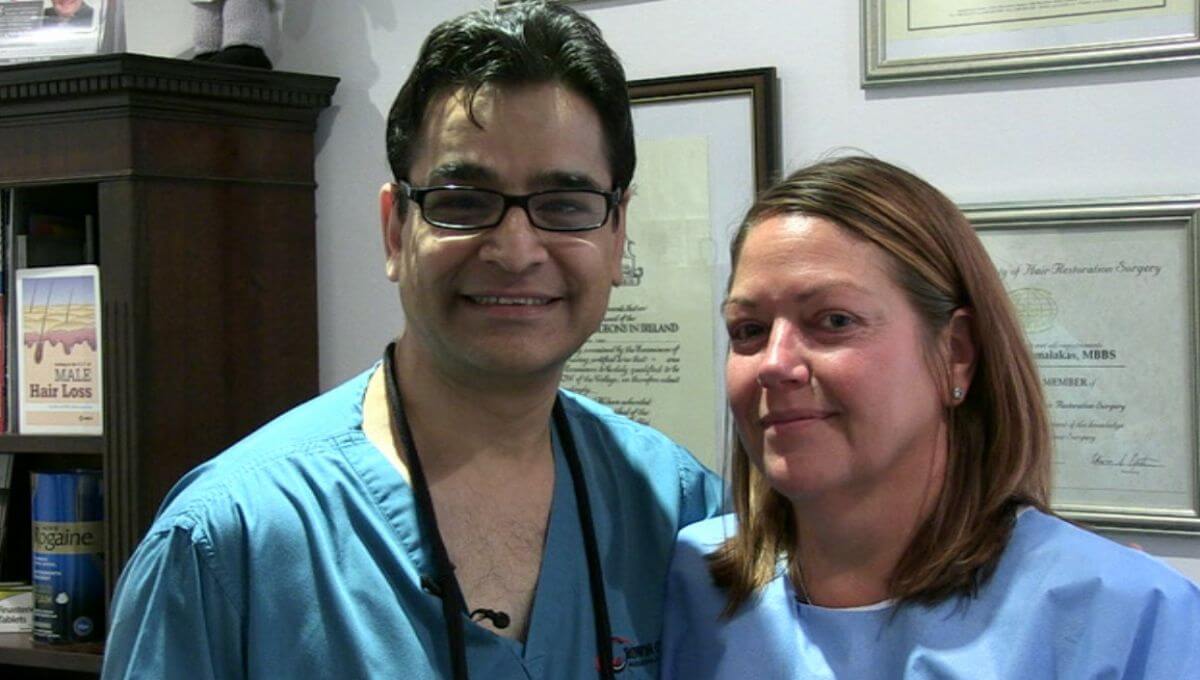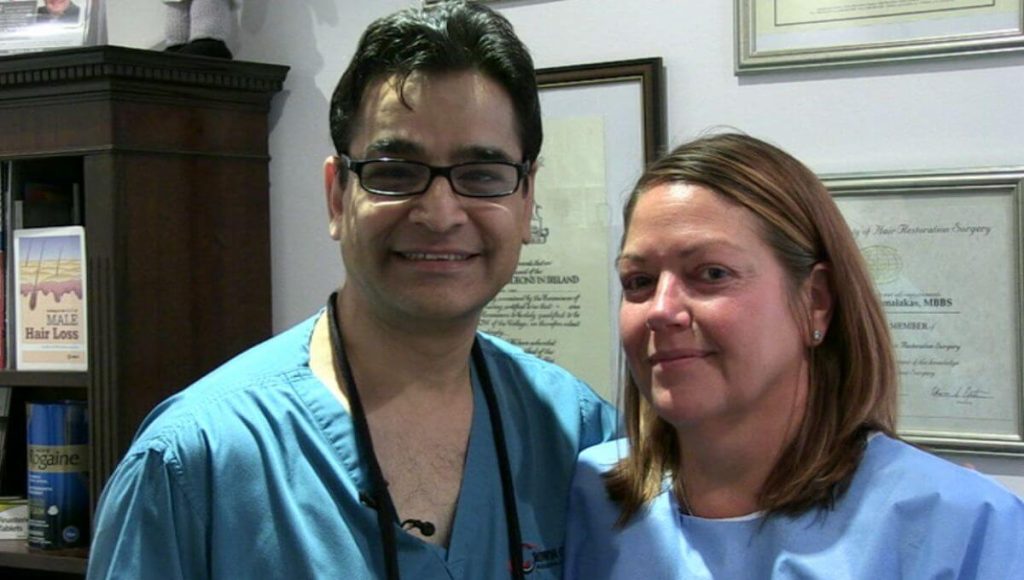 With almost completely bald upper lids, she was too embarrassed to leave her house or even let her family, boyfriend or friends see her without her false eyelashes.
The patient, from Greater Manchester, said her life has been transformed by the operation.
She said: "It feels like a miracle to have hair on my eyelids when for so long there was nothing.
"I am so pleased that I have had it done.
"I will now have lovely long, natural eyelashes for the rest of my life – and need never wear false eyelashes again.
"The only new beauty routine I will have to adopt is curling and trimming my new lashes every couple of weeks.
"Because they are made from head hair they grow in just the same way and need more grooming than natural eyelashes."
Dr Shahmalak transplanted 70 new eyelashes in each of the patient's eyelids in a three hour operation.
A strip of hair was taken from the back of her scalp and the individual hair follicles removed.
The surgeon then transplanted the hair into her eyelids with a special needle by stitching them into the skin at the bottom of the lids.
The patient said she ruined her eyelashes through her over-use of false lashes over a ten-year period.
She explained: "I had been perfectly happy with my natural eyelashes until around 10 years ago when I saw a woman at the gym with false extensions.
"They looked amazing and I knew I had to have them.
"I quickly become addicted and used to wear false eyelashes all the time. I was spending around £100 every couple of months buying them, along with the glue and solutions for my eyes.
"I would never take them out and left no time for my normal eyelashes to recover after their use.
"Gradually my lashes become weaker and started falling out – which made me even more dependent on the false extensions."
Her problems were made worse when she picked up an infection travelling on business to Serbia.
She said: "It caused an itching in my eyes and I literally rubbed off the remaining lashes on my upper eyelids.
"I ended up looking like a frog. I hated my appearance and could not bear to look at myself in the mirror."
"I wouldn't answer the door if I was at home and didn't have my false eyelashes on and I wouldn't let anybody see me if they were not on.
"My eyes just took over my life and I couldn't think about anything else."
"I carried on wearing false eyelashes but instead of attaching them to one of my remaining eyelashes I was now having to put them on bare skin.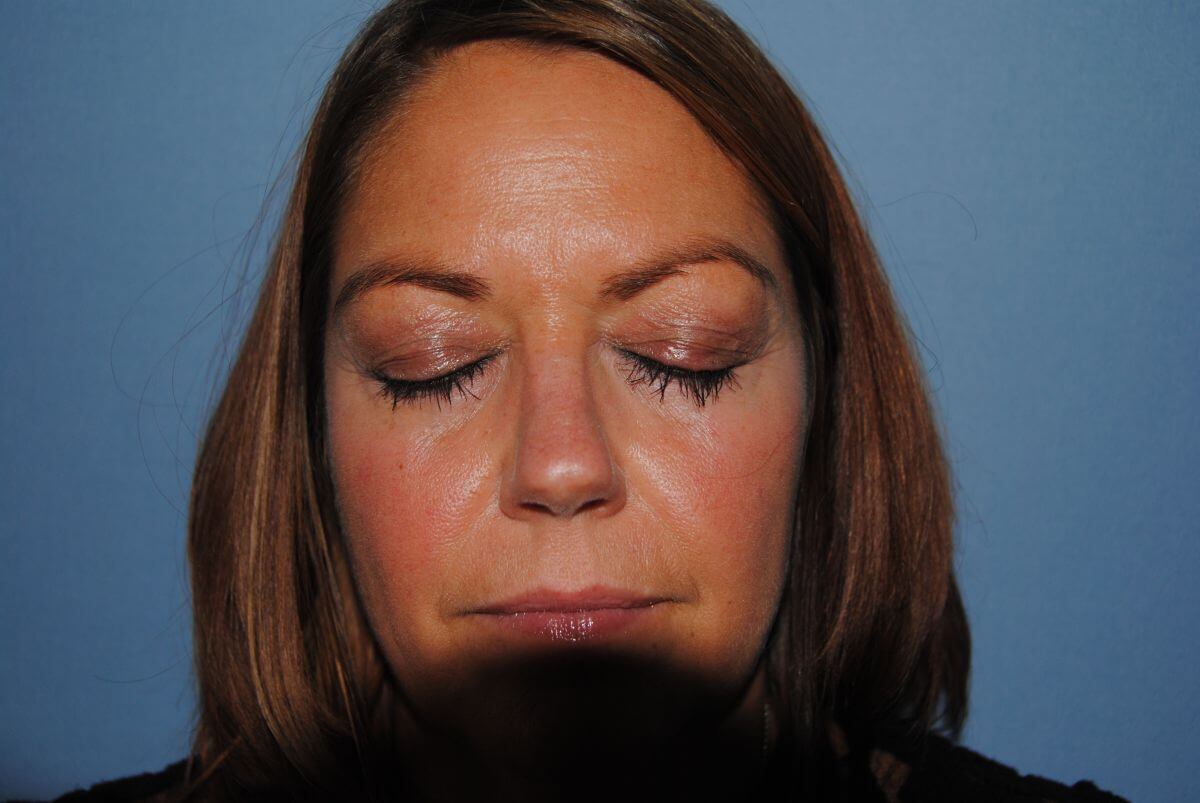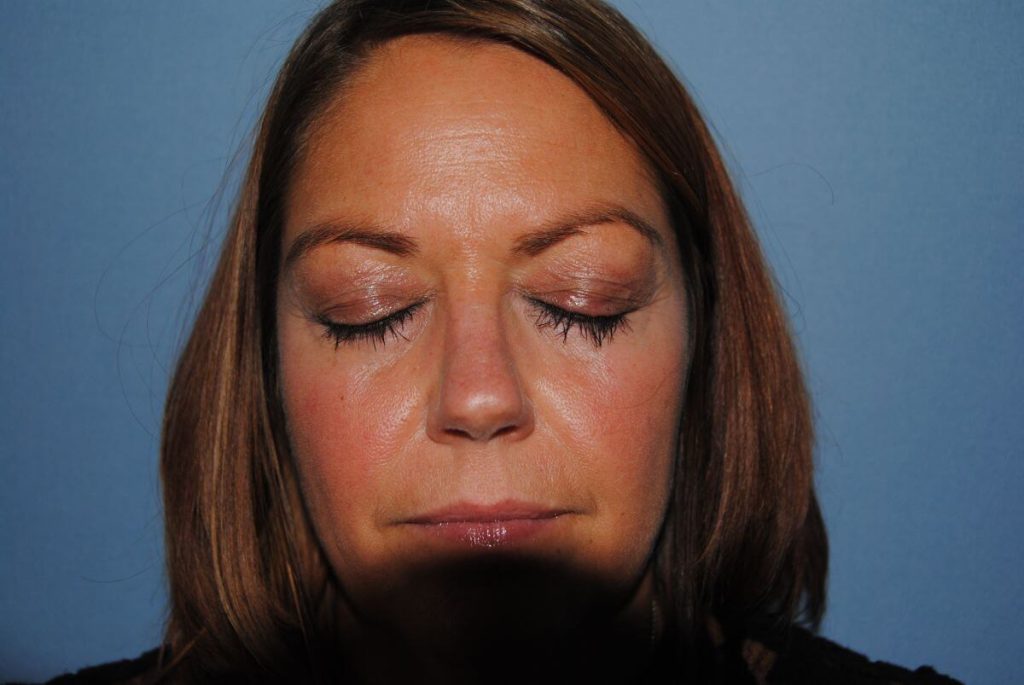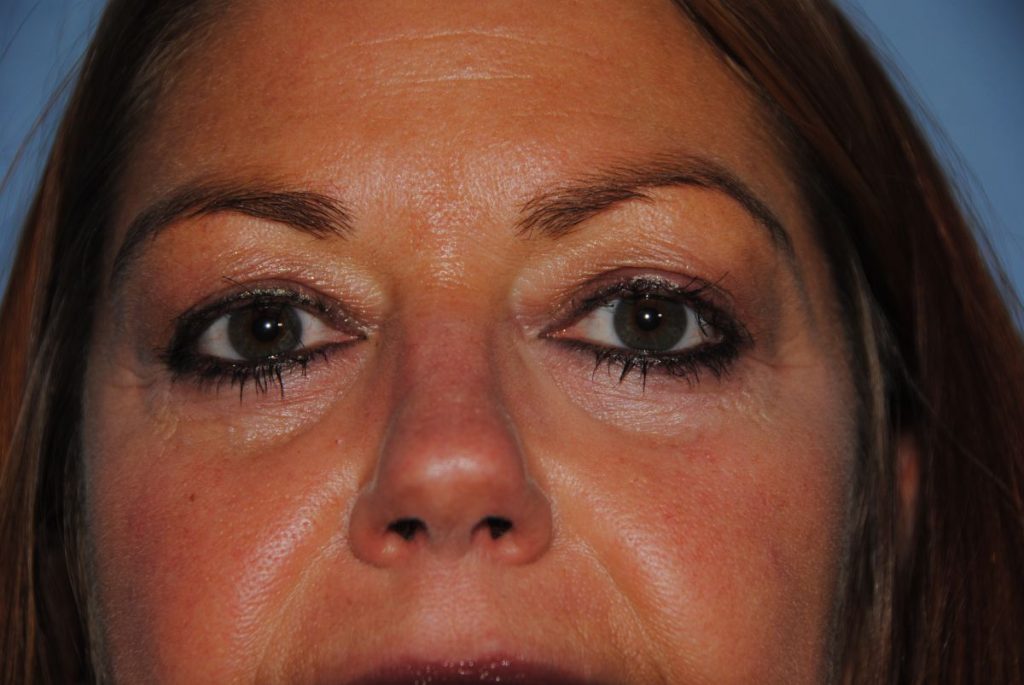 "I would need to change them every few days and I knew what I was doing wasn't good for me. At times I was applying the lashes to weeping eyelids as I could not wait for them to heal."
She longed for a permanent solution to her problems and she Googled 'eyelash transplant' – thinking there might be a clinic in America that could help.She was amazed that one of the world's leading experts in the procedure ran a clinic just a few miles from her home and thought this was the answer to her prayers.
A consultation was immediately booked with Dr Shahmalak, where she was told in the first instance she would have to attend the consultation without any lashes to enable a full assessment of her condition.
She had never left the house without her false lashes and thought this would never be possible. However, with the support and understanding of her boyfriend and the clinic who both made her feel
comfortable and at ease, she did (wearing large sunglasses as a disguise).
If was after this initial consultation she realised the dangers she had been putting herself through and knew almost straight away that this was going to be a life-changing decision for her.
She is thrilled with her new eyelashes.
"So many women have ruined their eyelashes with false ones," she said. "Their natural lashes are so thin and they have no option but to wear false eyelashes all the time.
"It is wonderful that this new eyelash transplant is available in the UK.
"I need never be a slave to my false eyelashes ever again."
Dr Shahmalak said that the procedure was becoming more popular in the UK, though Caroline was the first patient to talk about her experience publicly.
He said: "Lots of women permanently damage their eyelashes by overusing false ones. The glue can block the hair follicle and they can end up losing their natural lash.
"The problem has been made worse by the boom in their use in recent years, thanks to celebrities such as Cheryl Tweedy and the stars of Strictly Come Dancing.
"I also see women needing eyelash transplants who have suffered from trichotillomania – a psychological conditions which sees them rip out their eyelashes, causing permanent damage which only an eyelash transplant can remedy."
Dr Shahmalak learned the technique in America and is proud to have introduced it to the UK.
He said: "I am very proud to be the only surgeon in the UK currently carrying out this operation."
He said the patient's new lashes will take at least six months to look their best.
"They should last for the rest of her life, though she will need to trim and curl them every few weeks," he explained.
Dr Shahmalak also specialises in EYEBROW transplants for women who have wrecked their brows through over-plucking.
This is a more common operation than an eyelash transplant and is often done for cosmetic reasons by women who want a fuller brow like the Duchess of Cambridge or the supermodel Cara Delevingne.
"We have been inundated with inquiries due to the change in fashion away from very thin brows to a bushier look," said Dr Shahmalak.