A writer who partied with stars such as Madonna and Kylie Minogue has told how he overcame crippling low self-esteem with a hair transplant at Crown Clinic with our consultant surgeon Asim Shahmalak.
Darren Scott spent his working life mixing with the A-list stars who graced the pages of Gay Times, the magazine he edited for almost a decade.
But behind the party smiles he was a hiding a secret agony over his thinning hair which he disguised with a hat in pictures with his favourite celebrities.
The bald patch around his crown grew so much he was jokingly called 'Friar Tuck' by friends at work where he was under pressure to stay looking young.
Darren, 42, turned his life around with the same hair transplant procedure as Wayne Rooney from the stars' favourite surgeon, Dr Shahmalak.
He had 2,000 hairs transplanted into the temples at the side of his scalp, his hairline and right across his bald crown.
With the transplanted hair fully grown back, he now has a full head of hair again and says: "It's been an absolute life changer. I look five years younger."
Darren explained: "I turned 40 and I had recently split up from a long-term relationship.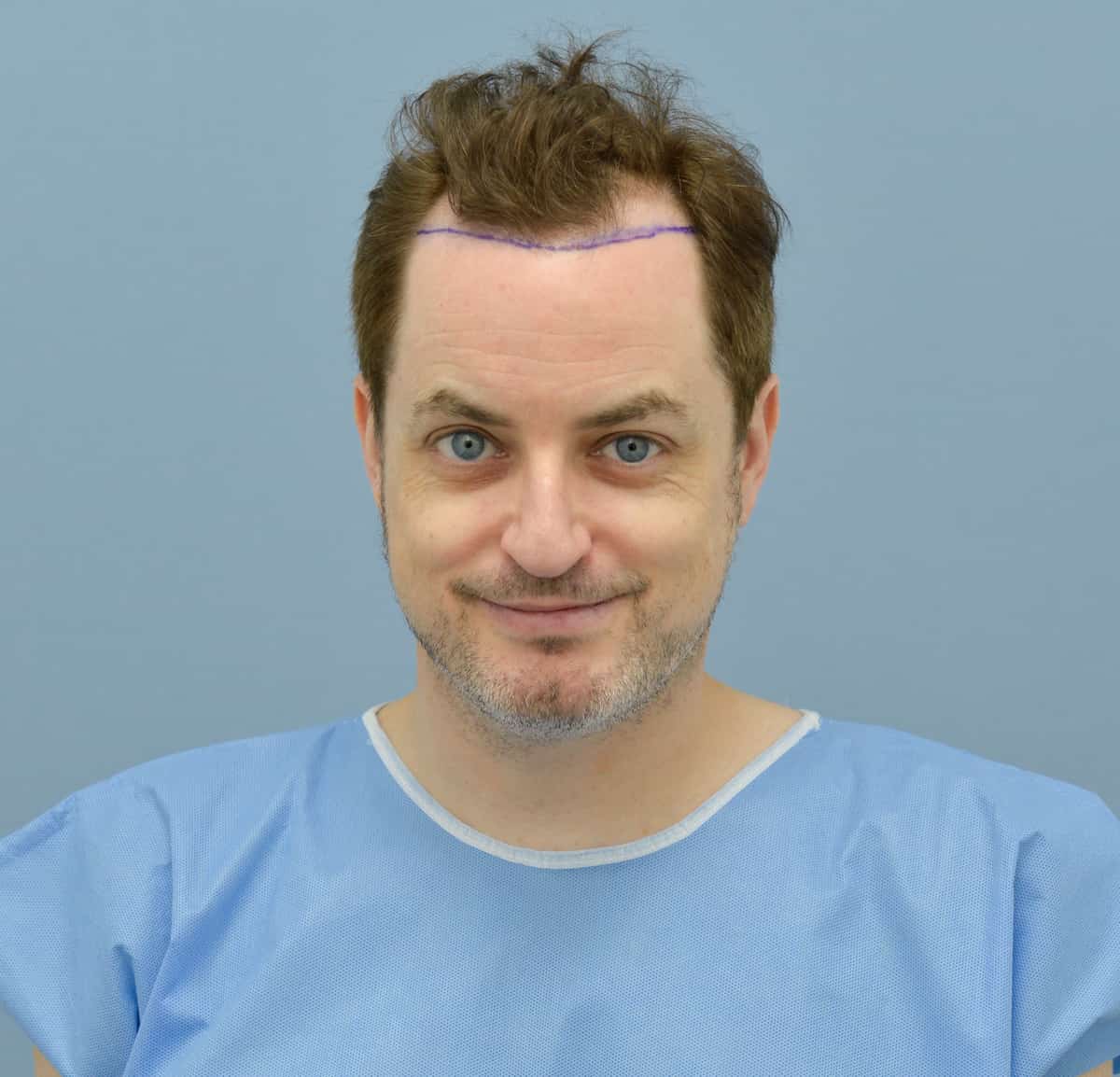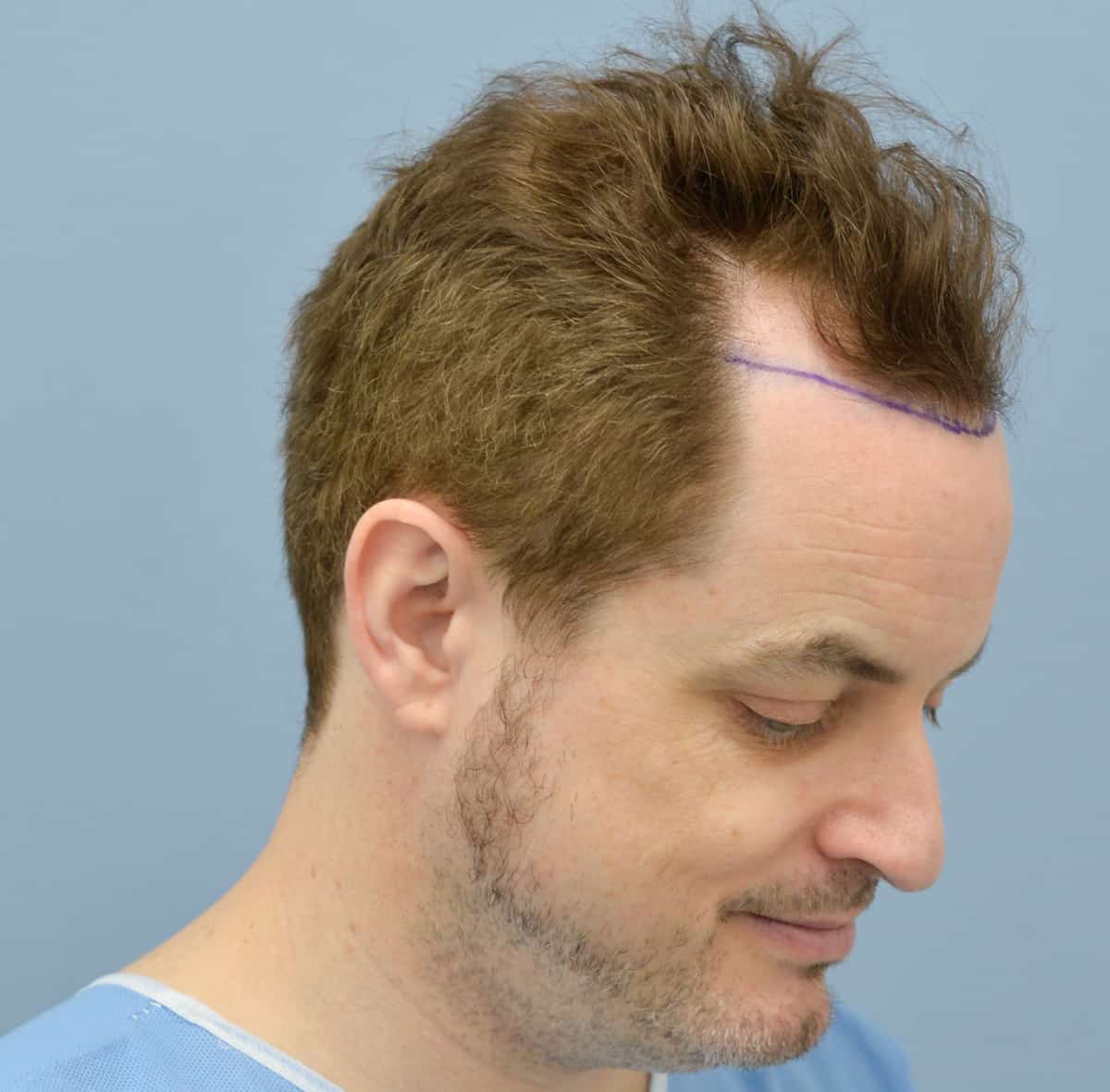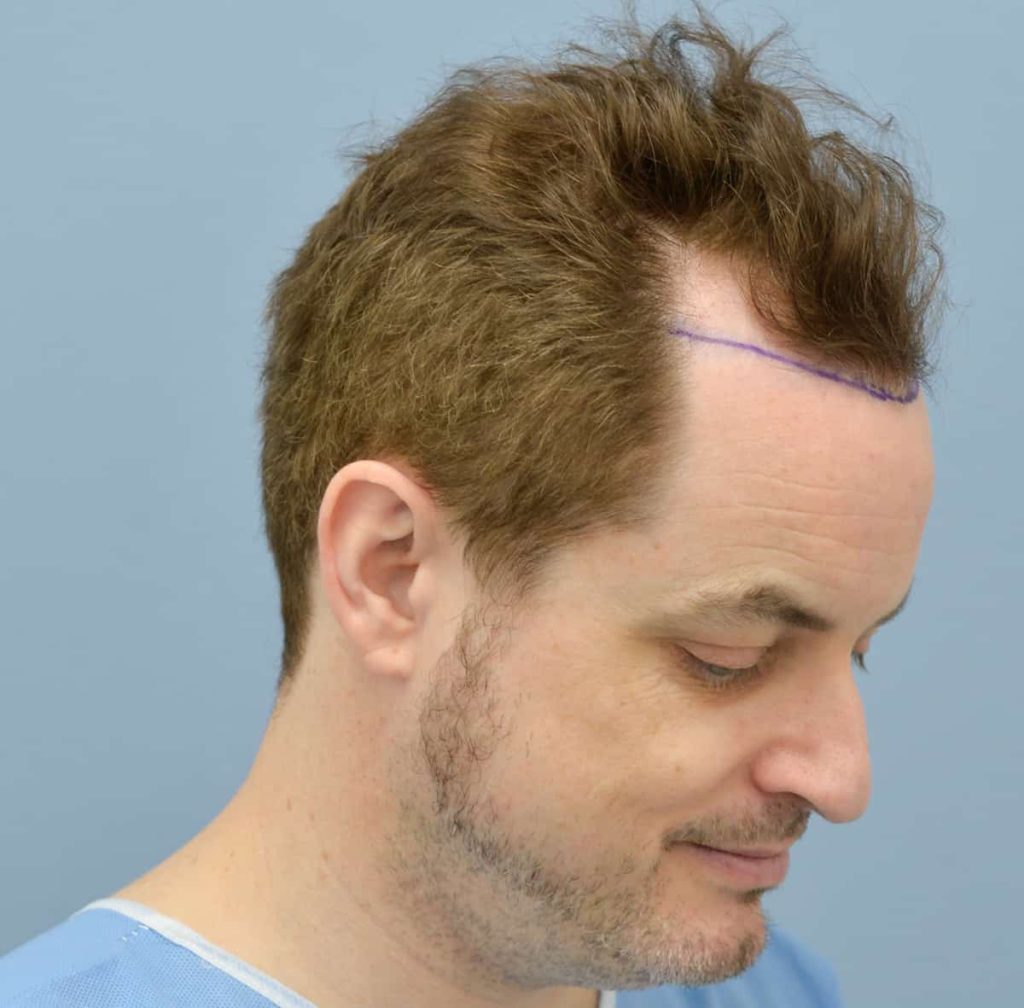 "I was in a job that's perceived to be glamorous where I was mixing with stars like Madonna and there was a pressure on me to look good, but I was losing my hair fast and having to wear a hat all the time to cover up my baldness.
"I guess you could say I was having a mid-life crisis.
"I didn't realise at the time just how much my baldness was contributing to my lack of self-confidence but I knew it was a factor.
"I was partying with all these A-list stars while worrying about my thinning hair."
I knew I needed to do something drastic to kick-start my life and I had hair transplanted to all my bald spots by Dr Shahmalak.
"It has been amazing watching the new hair grow back over the last year and now I finally have a full head of hair again.
"I can go out and meet my favourite stars without wearing a hat," he joked. "In fact, I do need to wear a hat when I'm walking my dog because my hair is so big and it helps to keep it all in one place!"
Darren had a follicular unit extraction (FUE) procedure with Dr Shahmalak at Crown Clinic in Manchester.
It is the method used by stars such as Rooney, model Calum Best and Gogglebox star Chris Butland-Steed.
Hair grafts are taken from the back and side of the scalp and replanted in the balding areas by Dr Shahmalak
The advantage of this method is the scarring is minimal with patients having some red pin pricks from where the hair is extracted and replanted which go away after a few days.
Darren said: "I was worried about the pain but the operation was fine. I was joking with staff while watching Bad Girls on video on a giant screen.
"The new hair grew back gradually over the year and by the end of it I had the full head of hair I hadn't had since I was a teenager.
"I didn't realise just how much I was lacking in confidence till I had hair again and I felt so much better."
Darren, from Hackney, East London, had first started losing his hair in his early 20s – first from his hairline and then his crown – just as he embarking on a career in journalism.
He was a big success at work and eight years ago landed his dream job as editor of one of Britain's biggest gay titles, Gay Times, which gave him access to all his favourite A-list stars.
Darren said: "I suppose it was a very glamorous world. I was under pressure the whole time to look good. Some people may disagree but there can often be an obsession in the gay community with youth and I was conscious that I only had a limited shelf life in a role like that.
"You can also be under pressure to have a buff body. I had a 'Dad Body' and 'Grandad Hair'. The body I'm fine with, but I felt the hair maybe aged me in such a high profile role.
"I would be pictured with one of my favourite stars and I would ask a friend to photoshop some hair on to my picture so I would look better before sharing the picture on social media.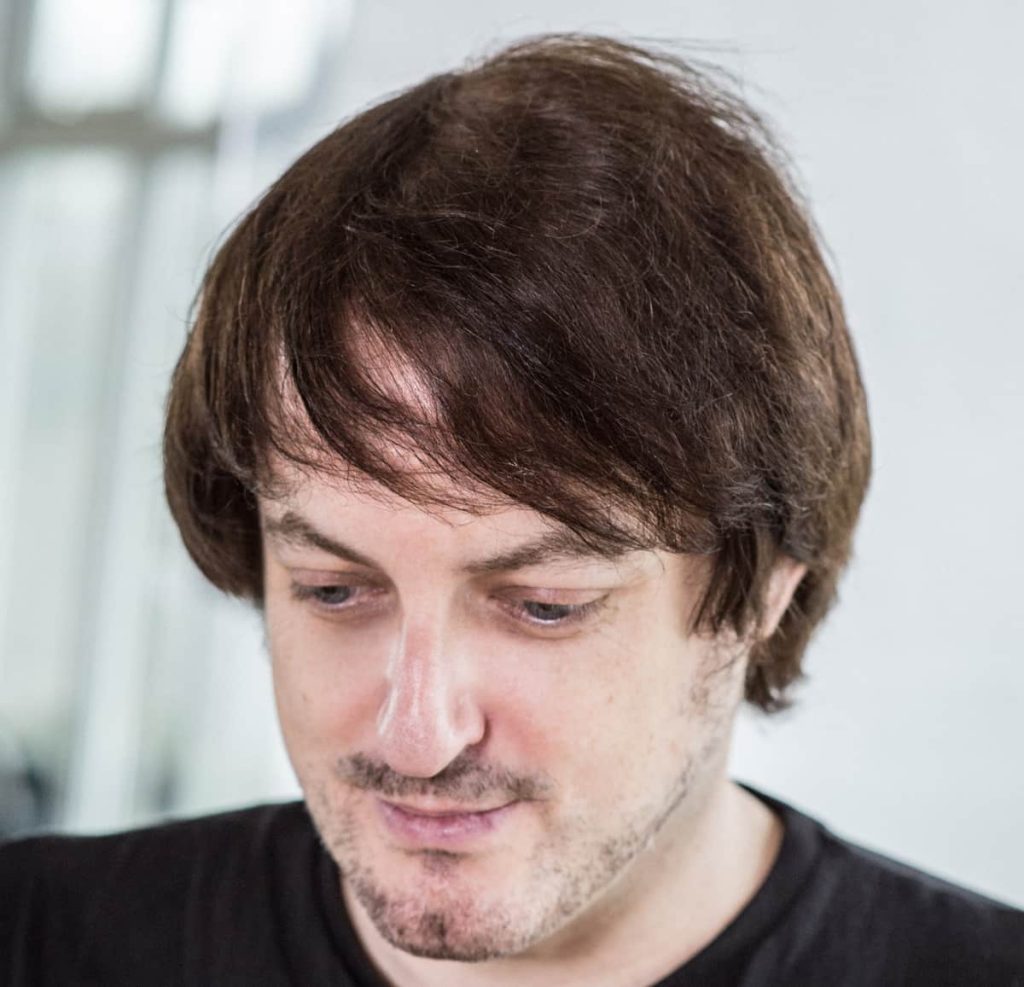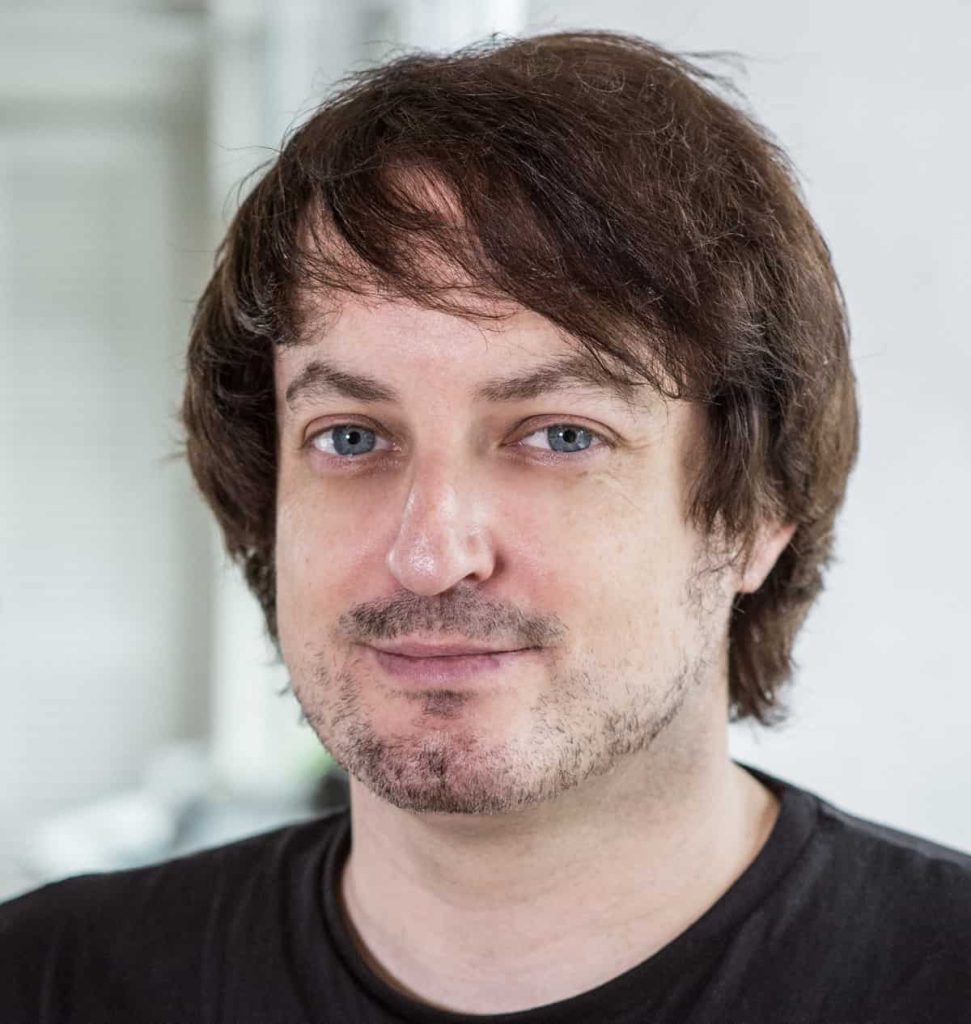 "Even then, people would joke about my bald spot and call me Friar Tuck. I resorted to wearing hats all the time to cover it up or I would grow my hair long and then comb it over my bald spots – but that just looked awful!
"Gay men losing their hair often shave their heads but that was never for me. I wanted to have a regular head of hair, never mind actually wear my hair long.
"The only solution for me was having a transplant and I am so glad that I did. The techniques have improved so much and the transplanted hair blends naturally with your existing hair. The new transplanted hair will last for the rest of my life."
Darren has left his job at Gay Times and is now working as a freelance writer and editor.
Dr Shahmalak has seen a 25% rise in patients at Crown Clinic – in part due to the 'Rooney effect' with increasing numbers of young men following their favourite stars in having a transplant.
He said: "Darren has got a great result and it is especially satisfying to hear how his new hair has boosted his self-confidence. It is no exaggeration to say that a hair transplant can completely transform your life. There has been an explosion in popularity for transplants, thanks to all the celebrities who are publicising their own efforts to improve their hair.
"A star like Wayne Rooney makes millions through his image rights. I am not sure he would be so attractive to big sponsors if he was bald."