Crown Clinic | Our Gro Hair Partnership
Find out about our partnership with Gro Hair Clinic below.
Crown Clinic is a Manchester based hair transplant clinic that aims to provide the best possible solution to your hair loss. The clinic chosen by clinics – we are often recommended by top experts in the field of hair transplants to assist their patients where they are unavailable.
We have partnered with Gro Clinic to facilitate hair transplants in Manchester in order to give their patients the highest quality hair transplant available where they cannot. Our expert team has been chosen by Mikko Myllymaki, Gro CEO and co-founder, to ensure patients of his who are looking for a hair transplant in the UK are seen by the best available surgeon, Dr Asim Shahmalak.
Talk to Crown Clinic today about your hair loss and arrange a consultation. We will walk you through the treatments on offer and decide on the best course of action for your individual situation.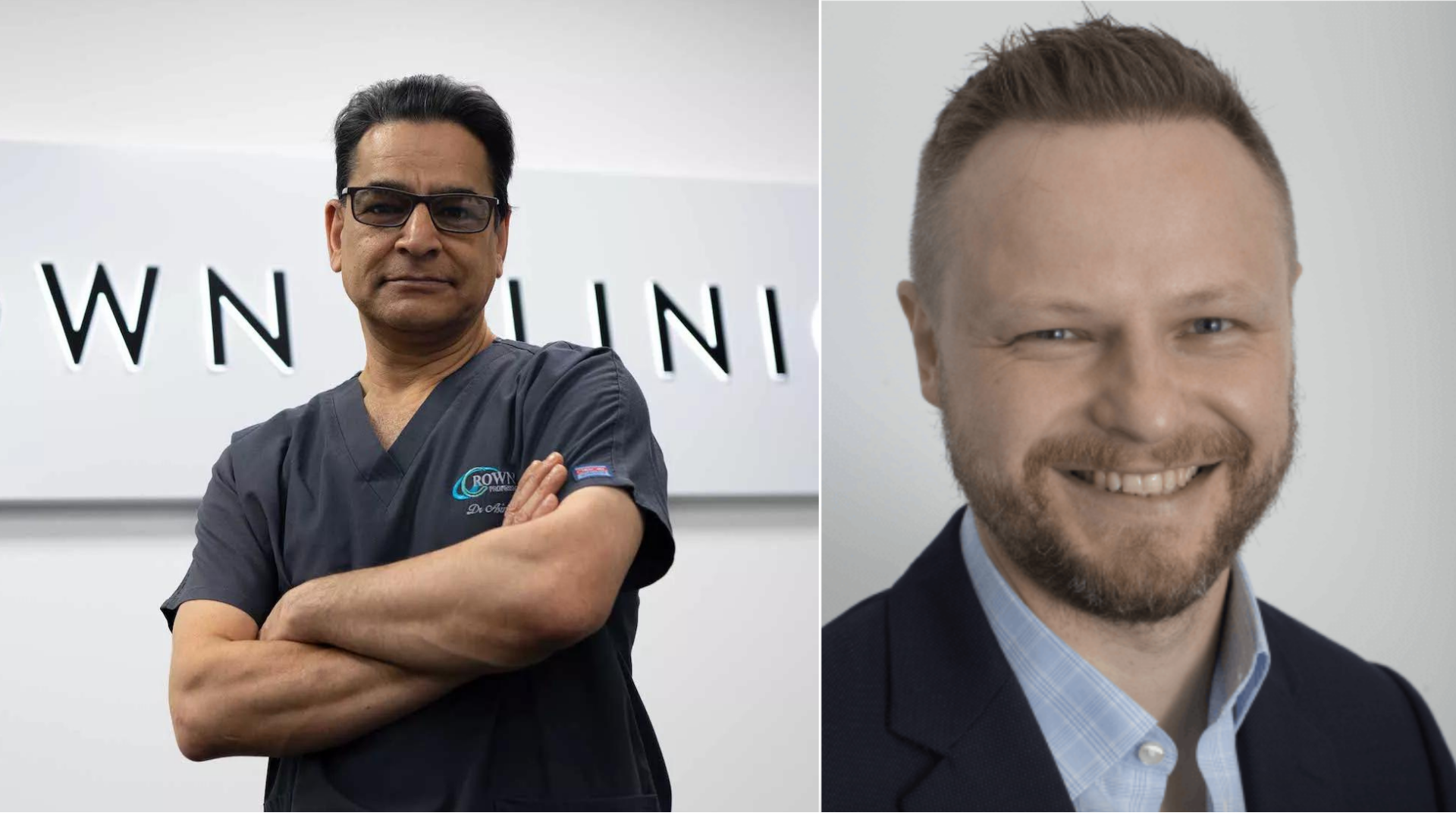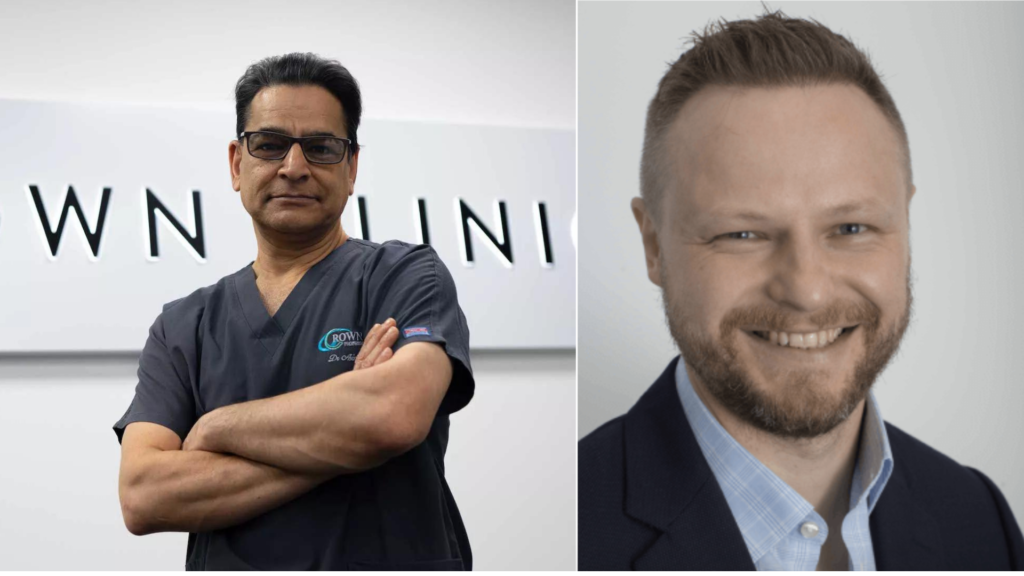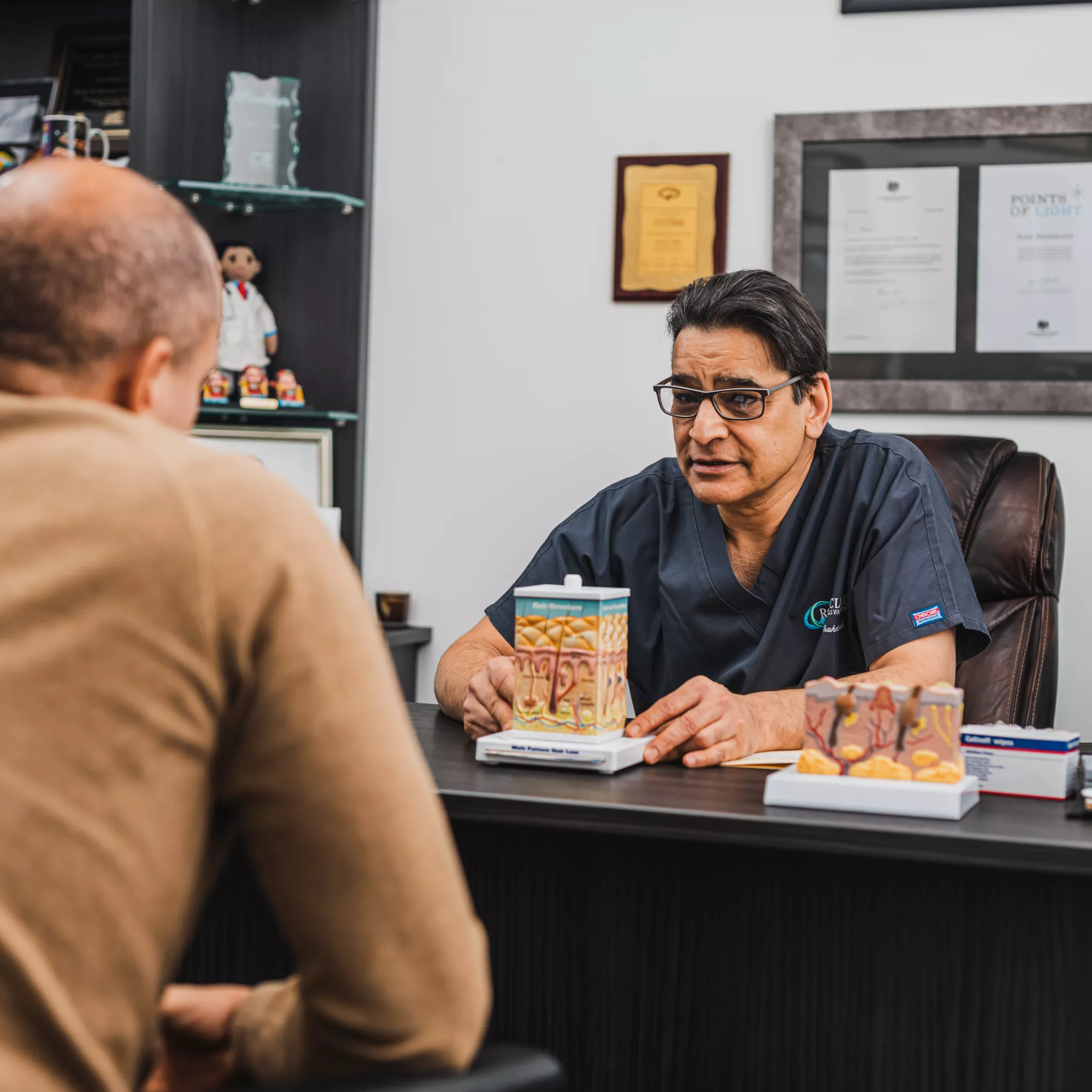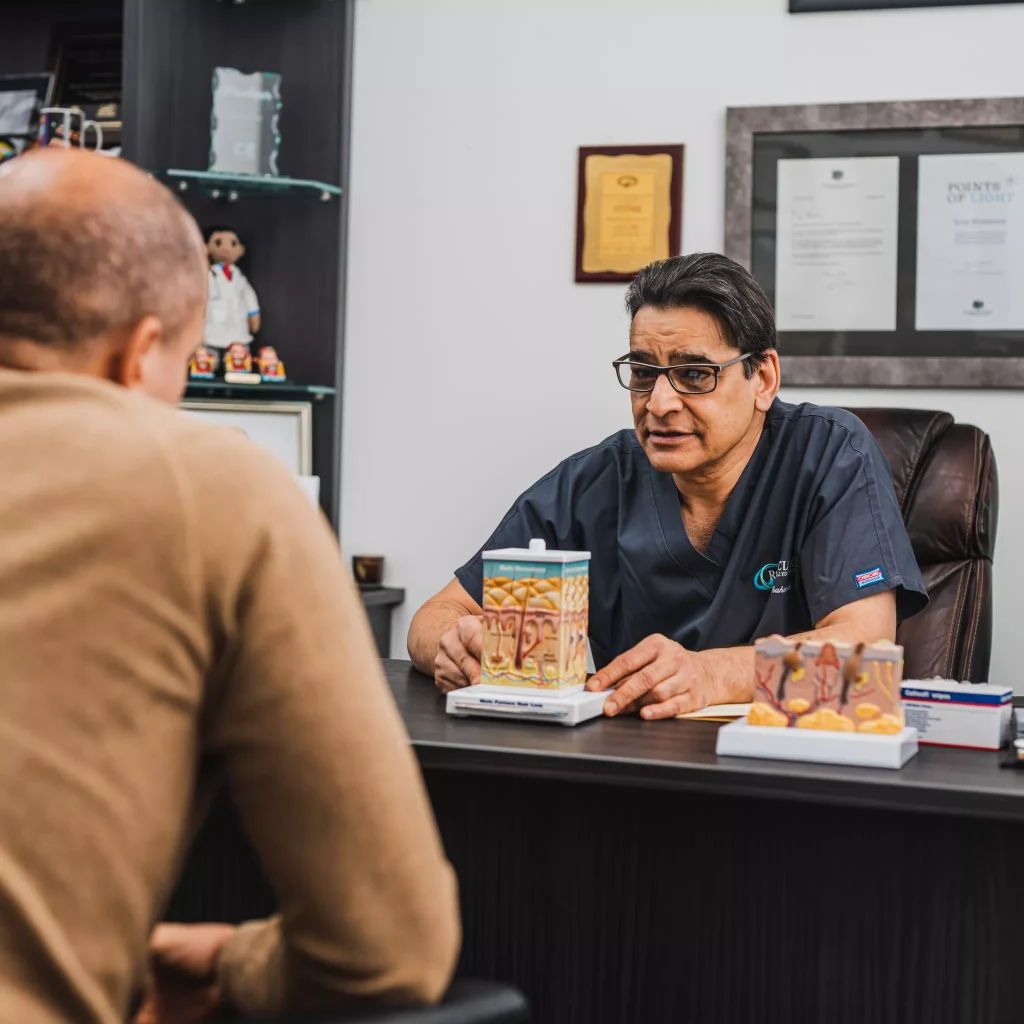 The clinic recommended by industry experts
Crown Clinic is often recommended by other clinics and healthcare experts when it comes to hair loss procedures.
We have plenty of outstanding patient testimonials from those who have had FUE and FUT hair transplants. You can view the before and after photographs on their website to see for yourself how good their results are.
Many celebrities have also had their hair restored by Crown Clinic, such as Jack P Shepherd, Calum Best and Didi Hamann, all of which have given excellent reviews of their experiences. We have even assisted TV doctor Christian Jessen with his hair loss issues.
No other clinic is solving hair loss like Crown Clinic. Make sure to book a consultation with us today if you want to restore your hair and grow your confidence.
Dr Asim Shahmalak
Dr. Asim Shahmalak is one of the most respected hair transplant surgeons in the world. He is known for his pioneering techniques and charitable work with acid attack victims in his native Pakistan.
He has worked as a hair loss surgeon since 2005 and established Crown Clinic in 2007 after an already distinguished career in general surgery. Since the company's inception, Dr Shahmalak has restored the hair of thousands of patients, including numerous celebrities.
Book a consultation with Crown Clinic today and allow Dr Shahmalak to fully restore your hairline, giving you the confidence to feel your best.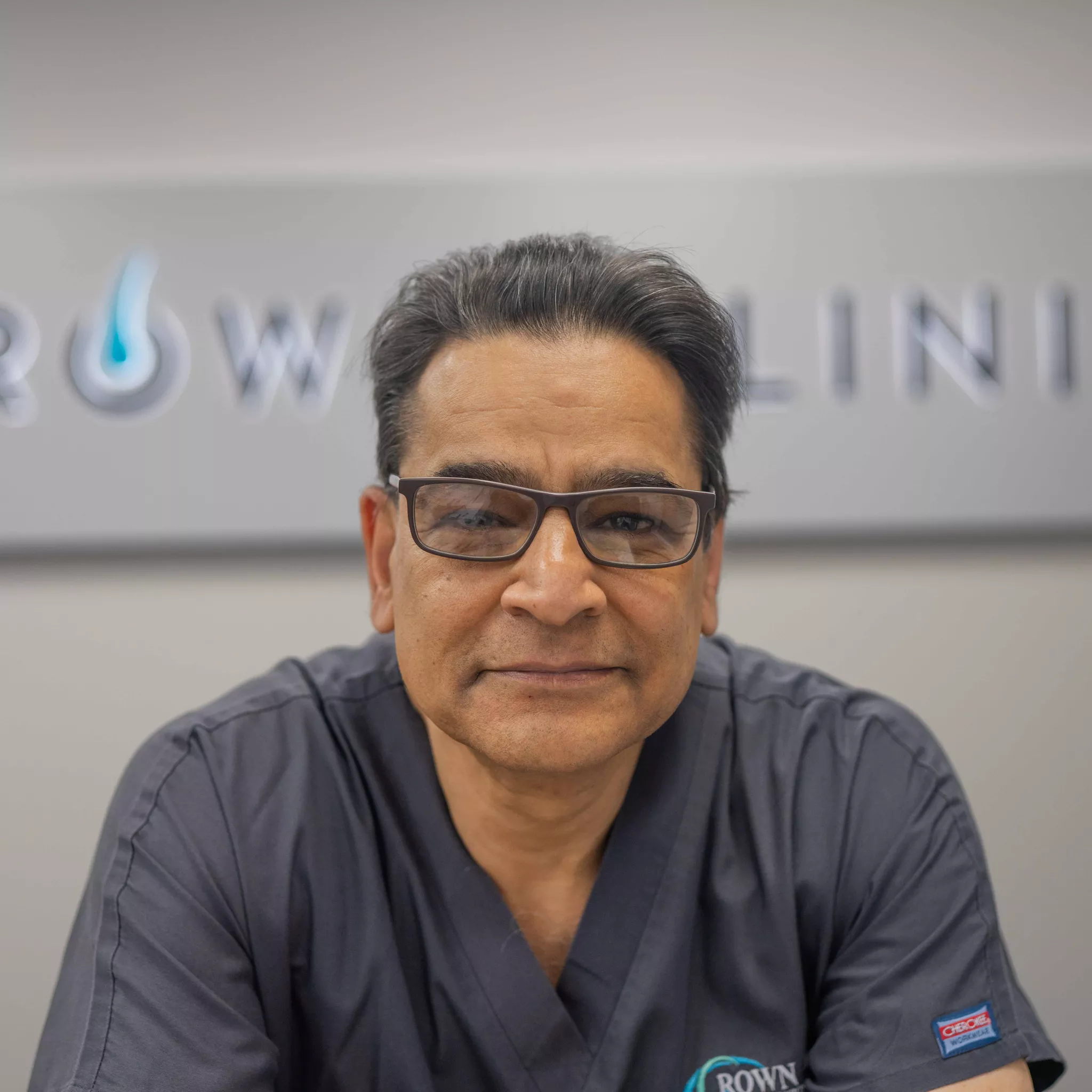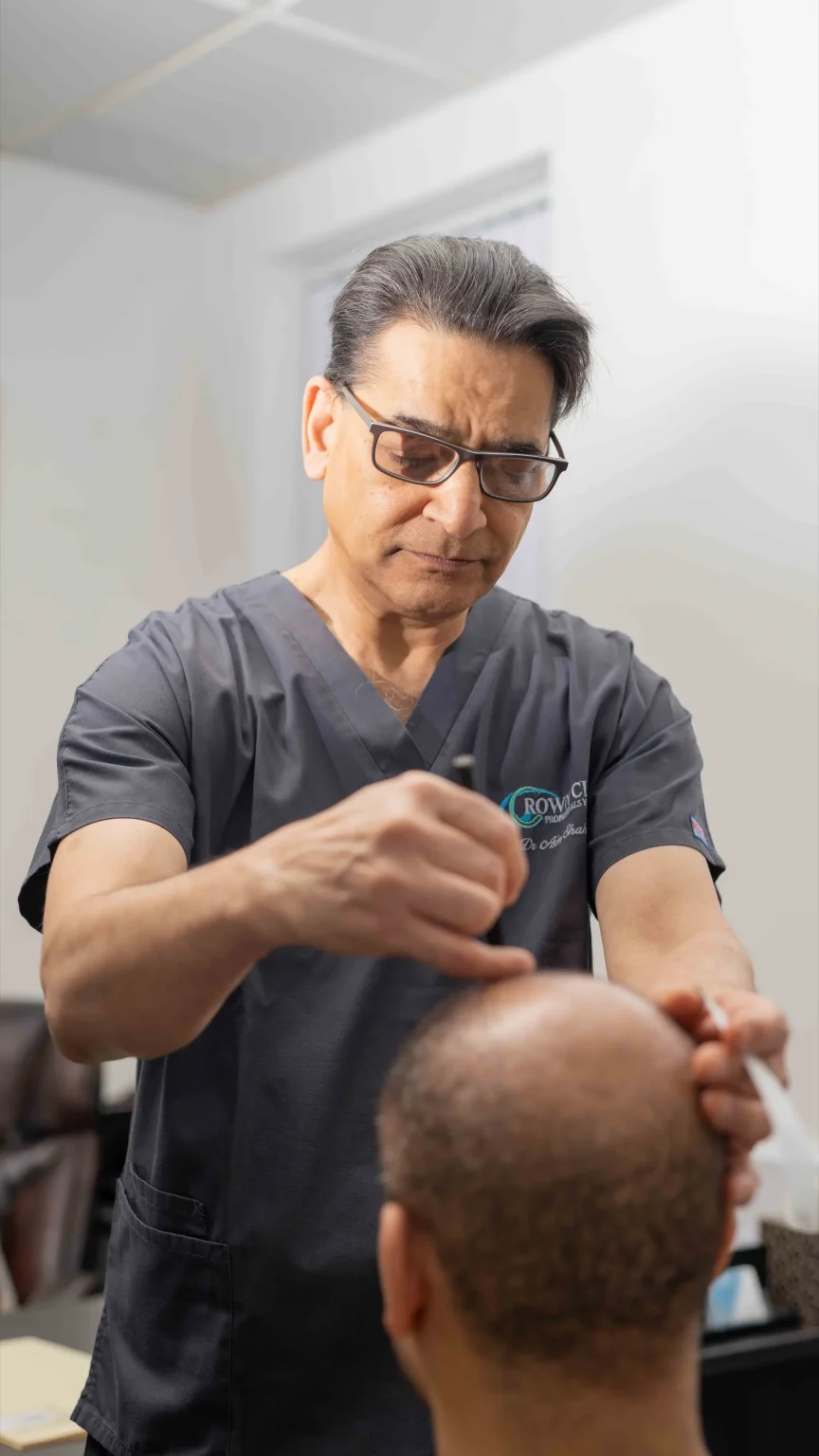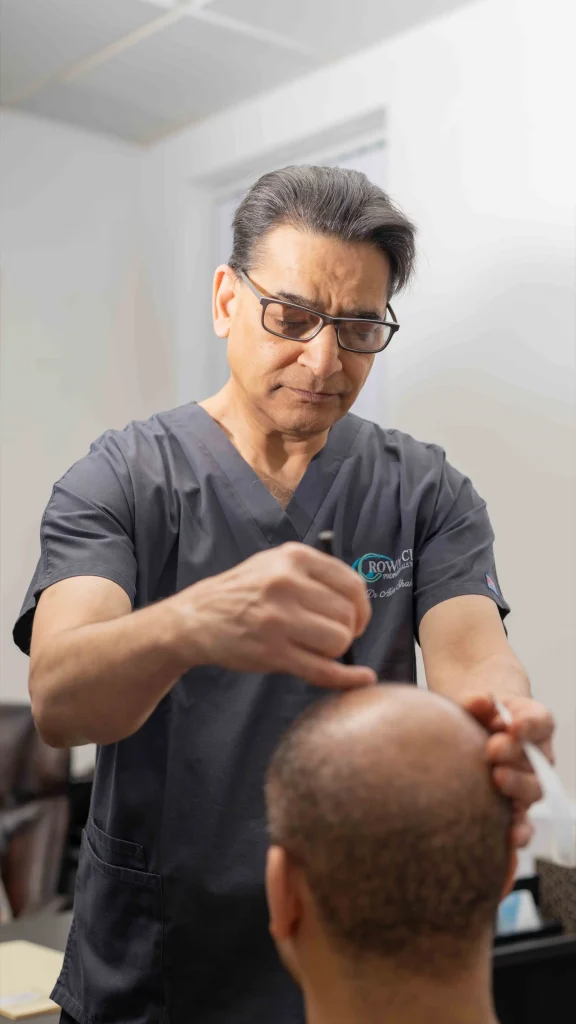 Treatments
Crown Clinic offers a range of treatments, with the most popular being FUE and FUT hair transplants. These treatments aim to provide a permanent solution to hair loss.
FUE hair transplant
With FUE hair transplants, individual follicular units are extracted from the back or side of a patient's scalp. They are then transplanted into the balding area using a realistic blending process. These will then turn into healthy, hair-producing follicles.
FUT hair transplant
FUT hair transplants, otherwise known as Follicular Unit Transplantation or strip harvesting, are a popular type of hair restoration surgery. This procedure involves removing a strip of hair from either the sides or back of the scalp and transplanting it to the affected area.
Eyelash transplant
Our surgeon, Dr Shahmalak, made medical history by carrying out the very first eyelash transplant in the UK in 2009 on a young woman from Manchester. Hair grafts are taken from the back of the head and then one-by-one implanted into the upper eyelid by the surgeon by threading with a curved needle.
Eyebrow transplant
During an eyebrow transplant, hair is taken from a donor area and transferred to the brow area. Dr Shahmalak is one of the few surgeons in the UK qualified to carry out this delicate procedure.
Contact Us Today
Contact us today if you would like to learn more about any of our hair loss procedures. Booking a consultation with Crown Clinic is the first step in fully restoring your hair and confidence.