Hair loss is a common problem that impacts men and women of all ages. While hair loss can cause self-esteem and confidence issues, there are a number of solutions that can be taken to rectify things. Hair transplants are the most well-known permanent solution to hair loss, but scalp micropigmentation is another procedure that can create the appearance of a full head of hair on a semi-permanent basis.
Otherwise known as a "hair tattoo", this procedure can give a natural looking hairline and fuller hair appearance. It can also be a more cost-effective alternative to traditional FUE or FUT hair transplants. This procedure can create the appearance of fuller hair for anyone not wanting to commit to a hair transplant. Read on to find out everything you need to know about hair tattoos.
What is hair tattooing/scalp micropigmentation?
Scalp micropigmentation (SMP) is a non-surgical hair loss solution that involves tattooing hundreds of tiny dots on the scalp, creating the appearance of hair follicles. Scalp micropigmentation or "hair tattoos" can assist those looking for the shaved hair look. They can also help those wanting to give the appearance of a full head of hair, as the tattoos make hair look more dense.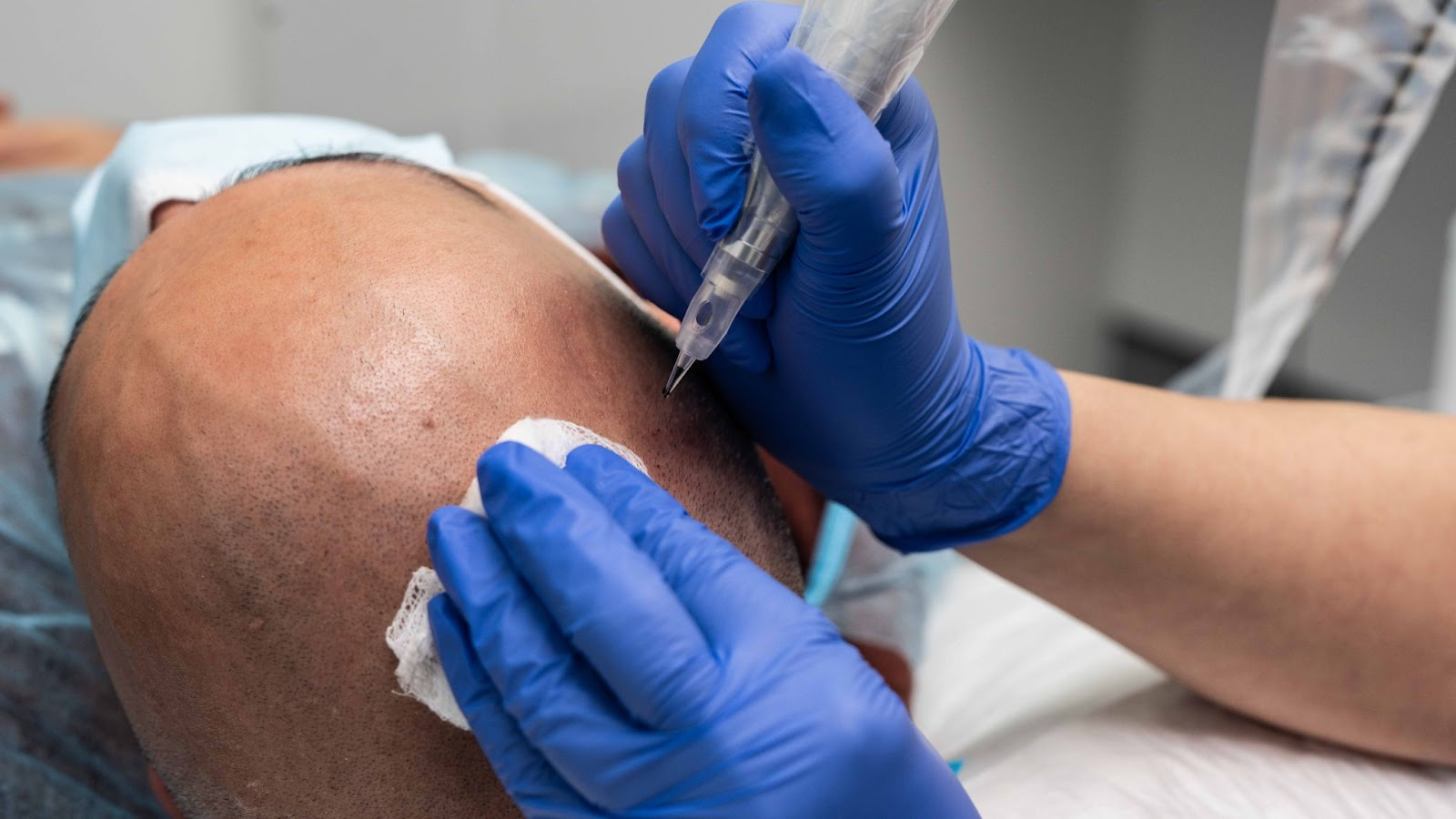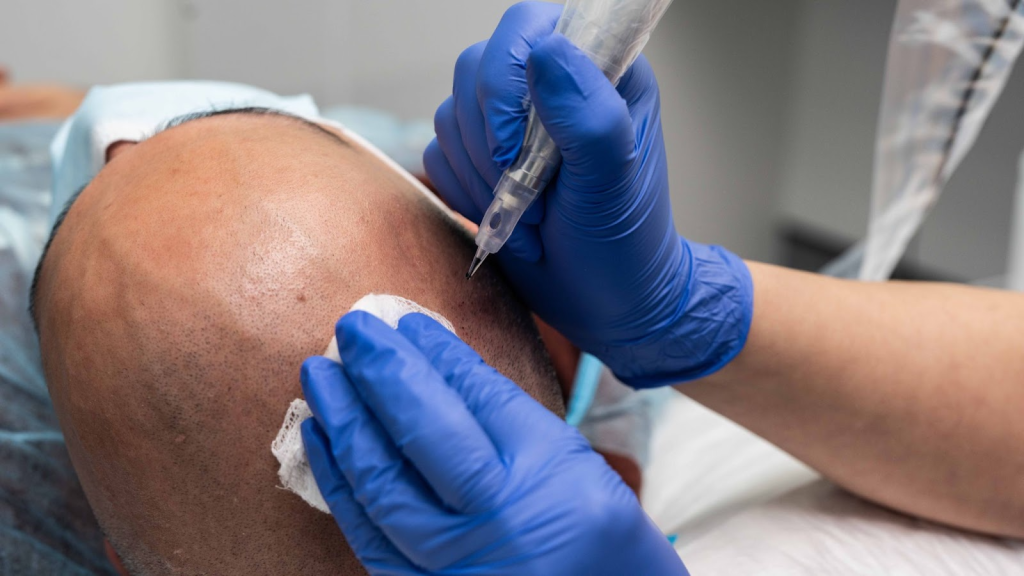 How long does the procedure last?
The length of the procedure varies depending on the extent of the hair loss and the desired result. A small section of scalp getting tattooed could take as little as one hour. Sessions of larger areas will instead mean longer sessions in the clinic.
How long does tattooed hair last?
The longevity can vary between different people, but hair tattooed by scalp micropigmentation typically lasts for between one and five years and it is classed as a semi-permanent solution. Lifestyle factors that impact the results include time spent in the sun, with the usual steps being recommended to avoid direct sunlight fading the tattoos. We recommend top up sessions to maintain the appearance once someone has had their initial session.
Is the procedure painful?
Scalp micropigmentation is not considered a painful procedure, although some patients may experience mild discomfort. For this we offer topical anaesthetic on request to our patients which helps to numb the area. As patient safety is always our number one concern, we ensure everyone who comes to us is as comfortable as possible when visiting the clinic.
How much does a hair tattoo cost, UK?
Hair tattoos can start from £1,500, but the cost is another factor dependent on the hair loss. A thorough assessment is needed to realise how many sessions are necessary for the desired results. For anyone looking for hair loss solutions on a budget, visit our blog.
What are the benefits of tattooed hair
There are a number of benefits from SMP and hair tattoos, but the main reason someone would consider the procedure is for the appearance of a fuller head of hair that can improve confidence in how they look. Other benefits are that this is a non-invasive procedure, and it can often offer a more affordable alternative to hair transplant surgery.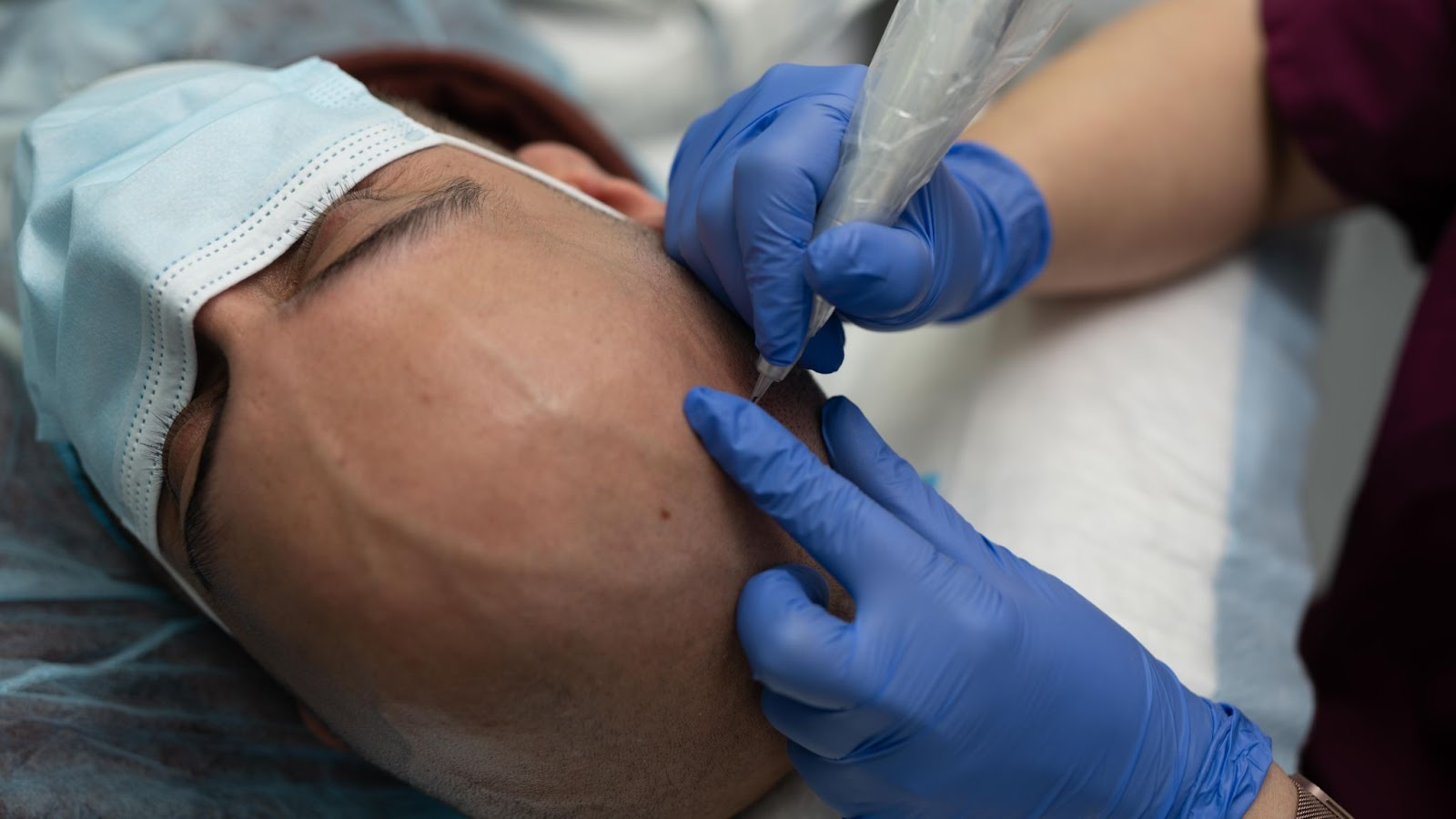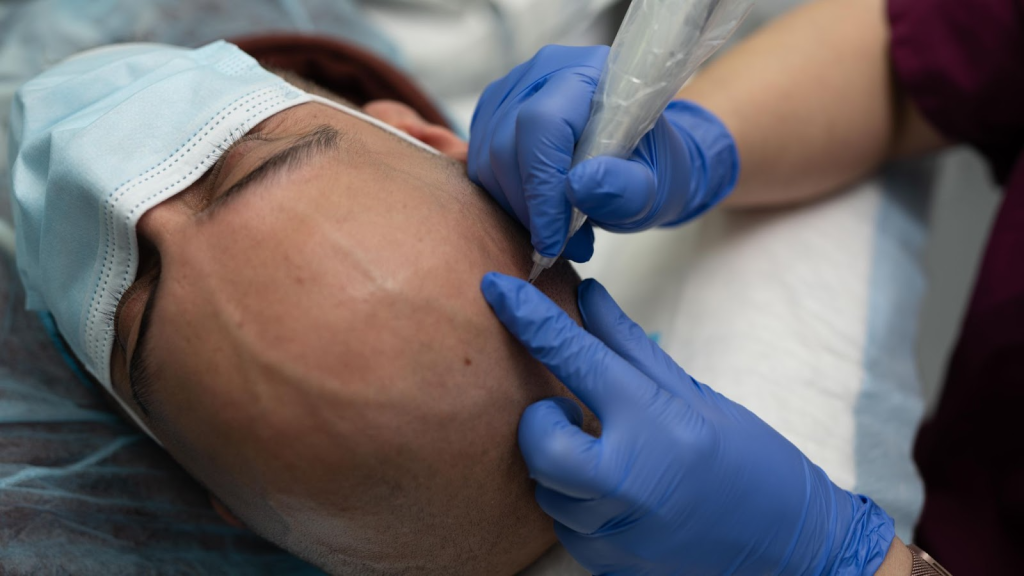 Differences between tattooed hair and a hair transplant
While getting hair tattooed via SMP is a cheaper alternative to a hair transplant, it doesn't put actual hair on your head. For those who are thinning and looking for a procedure that is permanent and allows more options when styling their hair, an FUE or FUT transplant may be the option for you. SMP may be the preferred option for those interested in making their current hairstyle appear more full, or those looking for the shaved look.
Hair tattoos with Crown Clinic
If you are interested in scalp micropigmentation, get in touch with our clinic today to book a consultation. Our expert surgeon, Dr Shahmalak, will assess your hair loss and let you know if you are a candidate for tattooed hair, or if you may be better suited to another procedure.
Hair tattoos in London are available at our Harley Street consulting rooms, or in Manchester at our clinic close to Manchester airport. Contact our team today to start your journey.